Not only private individuals, but also the self-employed and companies are increasingly exposed to the dangers of cybercrime. EXPERTE.com reviews and compares software & tools that increase the security of your IT infrastructure.
Antivirus
Antivirus programs identify and neutralize threats before they can damage your computer and/or mobile device. Since malware is constantly evolving, antivirus software offers a reactive rather than proactive solution. The number of providers is huge, with each promising the best, most user-friendly, or efficient security package of features. We examined the most popular antivirus programs carefully to see how they stack up against one another.
VPN Provider
Have you ever used a public WLAN? Maybe you asked for a WiFi password in a restaurant, signed up to access one at an airport before your departure, or jumped on the free network at your grocery store or library. The minute you connected, you made yourself visible and potentially, open to attack by other users of the network. To prevent this, it's necessary to secure your data traffic with a virtual private network (VPN). However, security is not the only benefit that VPNs offer. We reviewed the best providers to show you what they're made of.
Reviews
Comparisons
Tools & Guides
Password Manager
The amount of online accounts is constantly growing – email accounts, shopping platforms and, of course, streaming services. For convenience's sake, most users use the same login data for all of their account: the same email address and the same, easy-to-remember password. And this makes the lives of data thieves a whole lot easier: They only need to hack one single account to get access to the rest as well. A password manager prevents this by giving each account its own password. We have tested the best providers for you.
Reviews
Comparisons
Tools & Guides
Cloud Backup
Cloud storage and cloud backup services have grown immensely popular over the past few years for a number of reasons. One of the most important of these is what is referred to as "fire-and-forget"; basically, configure them once, and they'll keep working until you tell them to do differently. As soon as changes are made to your files or a new one is added, the service takes note, with the change visible within a short period of time in the cloud, so long as your device has an Internet connection. We have tested the most important providers for you.
More About IT-Security
Privacy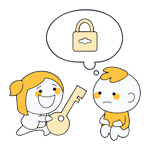 Guides
Tools
Password Manager
Proxy Server