Best Password Manager For iPhone 2023: Our TOP 3

What is your "go-to" password? If you can answer this question, your online security is probably in grave danger. Repeatedly using the same password for multiple accounts doesn't only make your life easier, it also helps digital data thieves and hackers. You don't have the same key to your car, front door, safe, and diary, do you?
No fear though, you won't need to remember every unique password you create for each of your accounts: Password managers take care of all of that so you don't have to!
Password managers create secure passwords for you, storing them alongside your accounts, login data, and other sensitive information in a veritably impenetrable digital vault. The best part? Only you have access to this vault through your master password, making logging into your favorite sites and services not only more secure but also more convenient.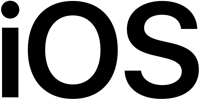 A password manager's autofill supplies usernames and passwords to login forms, which on a smartphone or tablet, can save lots of time. For this reason, most password managers offer both a desktop client as well as a mobile app. Since iOS is one of the world's leading mobile operating systems, nearly every developer offers mobile apps compatible with iPhones or iPads.
Managing Passwords on the Go
Even though most password managers operate along very similar principles, differences do exist in how their mobile apps are structured. Sometimes, this is a veritable clone of the desktop client, significantly reducing the learning curve, but on other occasions, developers aim to provide mobile users with a completely different experience than on the desktop.
Both approaches have their advantages and disadvantages, which we've highlighted in the individual reviews. Below, we'll let you know our top three password managers for iOS devices.
Top 3 Password Managers for iPhones
When it comes to password managers for smartphones, we prioritized different aspects than those that are essential for desktop clients. Above all, mobile password managers should be intuitive and not require users to tap out login data on an error-prone virtual keyboard.
For this reason, reliable autofill is extremely important. On desktops, when autofill fails, you can simply copy and paste data, however, what is easily accomplished with a mouse and/or keyboard, is a bit more difficult with a touch screen.
Basically, mobile apps need to make their users' lives easier, not harder. We think that our three choices below meet these criteria.
1.
Dashlane: Also the Best Choice On iOS
Dashlane Password Manager
Dashlane is a great all-rounder that makes managing your logins and other account details as easy as pie thanks to its many features, a strong security posture, and an easy-to-use interface.
user friendly and intuitive
zero-knowledge encryption
comprehensive security center
automatic password changer
9.1

excellent
Passwords
Devices
Users
Contract Period
Dashlane Free
$0.00
monthly price
Visit Website »
Try for free
There are many reasons why Dashlane regularly tops rankings, one of which is its superb iOS app. Even on mobile devices, Dashlane is fast, intuitive, and crammed with features. The desktop client's convenient password changer, with which you can instantly swap out weak passwords for strong ones, makes an appearance, and if you want to use the app as an authenticator for two-factor authentication, you can.
Navigating the app is as easy as pie, especially for users already familiar with the desktop client. Autofill and automatic login work nearly flawlessly. Security is good too, as your data is encrypted with AES 256, ostensibly the most secure encryption available. With the digital wallet, you can manage your credit card information and easily complete online transactions without a care in the world.
Should you only want to use Dashlane on your iPhone, you're in luck since you'll be able to have access to all of its features at absolutely no cost. If, however, you want to synchronize data across multiple devices (including a desktop, for example), and save more than 50 data sets, you'll need a subscription.
Overall, Dashlane's mobile app is as good as its desktop counterpart earning it a deserved place at the head of our Top 3 mobile password managers for iOS.
Password changer conveniently alters weak passwords

Free for one device (multi-device synchronization only offered to paying subscribers)
Installation & Usage
8.0 / 10
Keeper is one of the best password managers on the market thanks to its many features, high reliability, and extensive configuration options.
Passwords
Devices
Users
Contract Period
Keeper Security Unlimited
$2.04
monthly price
Visit Website »
Download Keeper
In contrast to Dashlane, Keeper's iOS app comes with an integrated browser, with which form autofill works smoothly. You can also take advantage of autofill in Safari, which during our evaluation, was just as reliable.
Beyond that, Keeper's iOS app provides access to all of the same features as the desktop client. This includes Security Check, for monitoring the general security of your accounts, as well as BreachWatch, which informs you about any of your passwords that are stolen or compromised by leaks. With the service's app autofill, you can even automatically log in to apps on your phone.
Like most password managers, Keeper encrypts your data with AES 256, the highest encryption standard publicly available. Overall, Keeper is an excellent choice for iOS users, its only downside being that no free version of the software is offered.
Reliable autofill whether in the integrated browser or Safari
Installation & Usage
8.0 / 10
LastPass Password Manager
On paper, LastPass delivers everything a great password manager needs. Sadly, a few serious security incidents in 2022 have undermined our trust in the company, which is why we no longer recommend it.
simple and intuitive interface
excellent autofill performance
severe security breach in 2022
free plan used to be better
7.1

good
Passwords
Devices
Users
Contract Period
LastPass Free
$0.00
monthly price
Visit Website »
30 days free trial
LastPass's iOS app is very similar to its desktop counterpart, to the extent that apart from the missing browser extension, the former is nearly identical to the latter. Should you be familiar with the desktop client, you won't need long to get used to the mobile app.
A mobile password manager app is only as good as its autofill, and LastPass doesn't disappoint. Like many other password managers, every now and then you might have an issue where a login form isn't correctly identified if using a third-party browser, but this is standard to all password managers we reviewed. To avoid this, we recommend using LastPass's integrated browser.
The app also comes with a few additional features, such as a password generator and Security score, which analyzes all of your data sets, rating their security on a scale of 0 to 100. With this, you can easily keep track of how vulnerable your accounts are.
In the past, LastPass stood out for its highly usable free version, however, today this is limited to one device type (i.e. smartphone or computer) making cross-device synchronizations impossible. Should you want to use LastPass for free only on your iPhone or iPad, you'll have a very nice program that, unlike Dashlane's free version, doesn't impose any data set limits.
Taken together, in our opinion LastPass offers an excellent mobile experience, while remaining one of the best password managers out there, even if its free version has dropped down in our rankings.
Multi-factor authentication compatible with a number of authenticator apps

Can be used on one device type for free without any data set limits
Installation & Usage
8.0 / 10
Alternatives
In the end, rankings like this are always somewhat subjective. Especially when it comes to mobile software, how intuitive an app is and its ease of use often outweigh its performance or features, signaling that personal preferences will always play an inordinate role. Your favorite password manager for iOS might very well have not made it into our Top 3.
1Password Password Manager
1Password's password vault is filled to the brim with features, including handy extras such as the travel mode. With excellent security and a solid user interface on top, 1Password is one of the best password managers out there.
zero-knowledge encryption
reliable autofill function
8.7

good
Passwords
Devices
Users
Contract Period
1Password Standard
$2.99
monthly price
Visit Website »
Free 30 days trial
NordPass Password Manager
NordPass stands out with its beautiful design and ease of use, and offers a fully-fledged free version that allows you to create and synchronize an unlimited number of passwords.
full-featured free version
few options for customizing data sets
8.5

good
Passwords
Devices
Users
Contract Period
NordPass Free
$0.00
monthly price
Visit Website »
30-day money-back guarantee
Bitwarden Password Manager
Bitwarden can impress with easy-to-use apps, reliable autofill, and a few handy security features. Plus, it's pretty affordable – and offers a solid, feature-rich free plan.
user-friendly applications
good security, externally tested
paid features (e.g. password sharing)
8.4

good
Passwords
Devices
Users
Contract Period
Bitwarden Free
$0.00
monthly price
Visit Website »
Enpass offers intuitive application with solid features and reliable autofill. Handy: the connection to the cloud is optional, and you can synchronize locally if you prefer.
one-off price instead of subscription
optional cloud connection
not great for password sharing
8.2

good
Passwords
Devices
Users
Contract Period
Enpass Free
$0.00
monthly price
Visit Website »
RoboForm Password Manager
RoboForm is a reliable password manager with a beginner-friendly user interface, which offers lots of adjustment and customization options for tinkerers as well.
reliable autofill function
offline access to stored data
8.1

good
Passwords
Devices
Users
Contract Period
RoboForm Free
$0.00
monthly price
Visit Website »
Use for free
Sticky Password is a feature-rich password manager that offers a comprehensive at an affordable price. But the user interface could use a facelift, and autofill didn't always work for us without issues.
Passwords
Devices
Users
Contract Period
Sticky Password Free
$0.00
monthly price
Visit Website »
Get 85% discount
Avira's password manager delivers high security standards, strong usability, and reliable autofill, but a few features we'd like to see (such as password sharing) are missing.
free plan with unlimited data sets
simple and intuitive applications
7.5

good
Passwords
Devices
Users
Contract Period
Avira Free
$0.00
monthly price
Visit Website »

Martin Gschwentner majored in American Studies and Media Studies in Germany, the USA and France and works as a freelance editor in Paris. He is a doctoral student at the Institute for English and American Studies at the University of Paris Diderot, where he is researching the influence of money on US politics. On EXPERTE.com he writes about IT security, data protection and software for the self-employed and small businesses.

Translator & Editor: Brendan Philipp
Continue Reading
Reviews
Comparisons
Tools & Guides