VPN
Best Firefox VPN 2022: TOP 3 VPN Extensions for Mozilla Firefox
A search for "VPN" among browser extensions in Mozilla Firefox will return more than 100 results: Good news for anyone who places a premium on their online security and privacy. The bad news? As a result, the market has become cluttered and confusing.
Which provider is deserving of your trust? What is the difference between VPN browser extensions and desktop clients? Free or premium? Below, we'll answer all of these questions and introduce you to our three favorite VPN extensions for Mozilla Firefox.
Differences Between a VPN Client and a VPN Browser Extension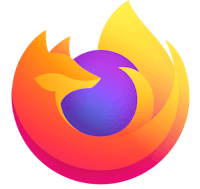 So far as browser extensions are concerned, referring to them as "VPNs" is often a bit technically inaccurate. By and large, these aren't VPNs at all, since such networks are only created at the operating system level, routing all data traffic from your computer to others, and not just that of a single program or app. As such, browser add-ons create proxy connections that only have an impact upon their traffic, as opposed to that of your entire device.
Their efficacy depends, to a great extent upon the type of encryption they use: While qualitative VPN clients rely on protocols like OpenVPN, browser extensions tend to utilize less robust encryption.
In short: A VPN browser extension only protects your browser's data traffic, and even then, with comparatively weak encryption, whereas a VPN client shields all traffic sent over your Internet connection, not only that emanating from your browser. When taking a look at the three best VPN browser extensions for Mozilla Firefox from our sample, you might notice a few exceptions to this rule, however.
Top 3 VPN Extensions for Firefox
Mozilla Firefox's status as one of the most commonly used browsers worldwide has not escaped the attention of VPN developers. As a result, most of the larger providers have released browser extensions compatible with Firefox. Since no 'magic formula' exists for perfectly integrating VPN functionality into a browser extension, each developer contends with the challenges that this poses differently, and our three top providers are no exception.
1.
ExpressVPN - The Safe Bet
160 cities in 94 countries
30-day money-back guarantee
ExpressVPN impresses with strong performance, a huge server network and excellently designed applications, but this quality also comes at a higher price.
Data volume
Devices
Protocols
Contract Period
ExpressVPN 12 Months
$8.33
monthly price
Visit Website »
30 days money-back guarantee
Not only did ExpressVPN take second place in our 22-provider evaluation, its browser extension also ticked all of our boxes. Among the browser extensions we reviewed, it's something of an outlier since it isn't a stand-alone program, but can only be used in conjunction with the provider's (desktop) client. As such, it functions more like an integrated 'remote control' for the desktop client, allowing users to protect their device's traffic from the comfort of their browser.
For anyone who can accept the need to have both (desktop client and browser extension) you'll be able to enjoy the benefits of perhaps the safest VPN browser extension on the market.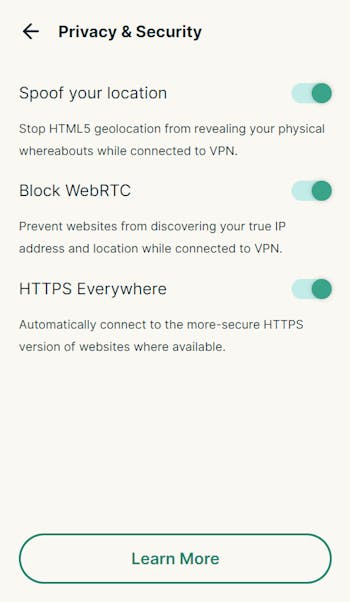 ExpressVPN's browser extension offers users a variety of additional settings.
ExpressVPN's Firefox extension is identical to that of its desktop client: Next to the large "Connect" button, it's possible to browse through all server locations, quickly connect to a server, or view your recent choices. In Settings, you can configure the program to automatically connect to a VPN when you start your browser, or to spoof your location, preventing HTML-based geo-location.
With its Firefox browser extension, ExpressVPN plays to its strengths, combining performance, security, and convenience in an impressive package.
Security and Privacy
4.7 / 5
Installation and Features
4.3 / 5
2.
Windscribe - The Freebie
500+ servers in 60+ countries
Free version with 10 GB limit
Connect unlimited devices
Data volume
Devices
Protocols
Contract Period
Windscribe Free
$0.00
monthly price
Visit Website »
Download for free
Owing to the lack of an external security audit and a few shortcomings in terms of performance, Windscribe was unable to claw its way near the top of our exhaustive evaluation of VPN providers. However, there wasn't much else to take the provider to task for, least of all its very generous free version offering 10 GB of data per month and access to a comparably large number of servers (10 different locations).
The provider's browser extension is worth a look, offering a few interesting extra features: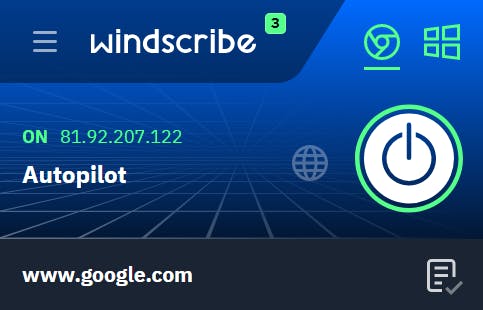 Windscribe's browser extension offers Firefox users additional features.
For example, "Double Hop" mode creates connections in both the desktop client and browser extension, making it possible to route your traffic through two proxy servers simultaneously, bolstering your connection's security. There's also an ad-blocker, and other features like "Split Personality", which rotates your browser's user agent to reduce the danger of fingerprinting.
In general, Windscribe is a solid choice for a free VPN, with its Firefox browser extension impressive in its own right.
Installation and Features
4.7 / 5
Security and Privacy
3.0 / 5
3.
NordVPN - The Speed Demon
5400+ servers, 60 countries
Inexpensive 2-year package
NordVPN combines speed, user-friendliness and functionality into a coherent overall package that is also fairly affordable.
Data volume
Devices
Protocols
Contract Period
NordVPN 2-year plan
$2.99
monthly price
Visit Website »
30 days money-back guarantee
NordVPN captured first place in our overall ranking, and its browser extension is certainly one of the best from our sample. The provider's Firefox extension emphasizes simplicity and speed: With "Quick Connect", you can instantly create a VPN tunnel to a specific country, or choose one from a list showing the last three countries you've connected to.
For additional security, be sure to activate "CyberSec", the provider's ad and malware blocker, and turn on WebRTC leak protection. Beyond those though, the browser extension doesn't include many more bells and whistles.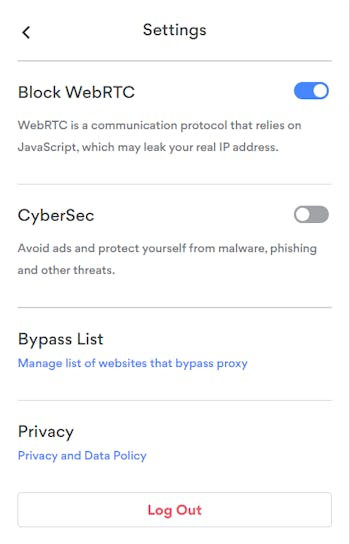 NordVPN's FIrefox extension offers users a few settings and features, such as CyberSec and Block WebRTC.
Another advantage of NordVPN's Firefox extension is that you don't have to install the desktop client to use it. However, as we noted above, if you go this route, only your browser traffic will be protected and encrypted (with HTTPS).
NordVPN's Firefox extension left a good impression owing to its variety of features and no-frills, fast performance.
Installation and Features
4.7 / 5
Security and Privacy
4.7 / 5
Most VPN providers offer browser extensions and considering Mozilla Firefox's global popularity, it's usually the first platform that developers consider. Detailed reviews of our sample of VPN providers (22 in all) can be found in our exhaustive and authoritative comparison.
3200+ servers in 65 countries
Unlimited number of devices
Many apps (Linux, FireTV, ...)
Very cheap on the 24-month plan
Surfshark is one of the cheapest providers on the market, but besides the price also impresses with strong protection, many features and a great support with 24/7 live chat.
Data volume
Devices
Protocols
Contract Period
Surfshark 24 months
$2.49
monthly price
Visit Website »
Get 83% Discount
1200+ servers in 55 countries
Headquarters in Switzerland
Open Source & external audits
Data volume
Devices
Protocols
Contract Period
ProtonVPN Free
$0.00
monthly price
Visit Website »
30 days money-back guarantee
290 locations in 210 countries
Data volume
Devices
Protocols
Contract Period
HideMyAss! 36 months
$2.99
monthly price
Visit Website »
30 days money-back guarantee
34,000+ servers in 75 countries
No independent security audit
Weak performance in speed test
Data volume
Devices
Protocols
Contract Period
Private Internet Access 3 Years
$2.19
monthly price
Visit Website »
Perhaps you're wondering why we've only included premium or freemium providers and services among our Top 3? Especially for mobile devices, there seem to be countless "free" services that provide VPNs or VPN browser extensions.
However, these are nearly always "free" in name only, since you "pay" for them with your data. Because online security and anonymity are the reason why VPNs exist in the first place and should be their primary focus, we only recommend established providers, most of which charge for their services, or offer limited functionality for free.
Should you still opt for a "free" service, we advise carefully doing your homework and checking up on the provider, as well as what is installed on your device or operating system when using their service.

Author (German Version): Martin Gschwentner
Martin Gschwentner majored in American Studies and Media Studies in Germany, the USA and France and works as a freelance editor in Paris. He is a doctoral student at the Institute for English and American Studies at the University of Paris Diderot, where he is researching the influence of money on US politics. On EXPERTE.com he writes about IT security, data protection and software for the self-employed and small businesses.

Translator & Editor: D Bare