Browser With VPN: These Are the Best VPN Browsers in 2023
Privacy and security on the web are more important than ever. Cookies, tracking, data collection, and storage - Those who browse the Internet without protection leave digital footprints and all kinds of personal information about themselves, often without realizing it.
To protect your privacy online, it's recommended to use a virtual private network (VPN). These days, a number of developers have integrated VPN features and functionality directly into their browsers, advertising the enhanced security that these offer.
In this article, we'll let you know what VPN browsers are capable of, what their limits are, and when you should use them.
Why Do I Need a VPN Browser?
Supposing that you use a regular browser, information like your IP address, the websites you've visited, as well as your surfing behavior can be seen by third parties. These include your Internet service provider (ISP), your operating system, as well as search engines and website owners. Many of these gather information about you in order to sell it to advertisers.
You might have tried out your browser's incognito mode, which saves fewer cookies and doesn't record the websites you've visited in your browser's cache or history. However, browsers with integrated VPNs offer significantly more protection. With a VPN browser, you can:
Warning: VPN Browsers Rarely Offer Comprehensive VPN Protection
Most VPN browsers serve up a range of different VPN features, however, these don't compare to those that come with a premium VPN subscription. Even among browsers that advertise their VPN capabilities, almost none offer actual VPN functionality.
In reality, these work more like proxies, which are similar to VPNs, but not as secure. The biggest difference between the two is that proxy services either offer very weak encryption or none at all.
A proxy works on the application level (in this case, the browser level), whereas a VPN protects an entire system's data traffic. With free proxy services, users often need to take other disadvantages into account, such as slower speeds. These can make streaming less enjoyable or cause disruptions for other data-intensive online activities.
For more information about the differences between the two, be sure to check out our VPN vs. proxy guide. For the rest of this article, we will continue to refer to these as "VPN browsers", however, keep in mind that this is more of a marketing term.
VPN Browsers: An Overview
There are many providers who offer browsers with integrated VPN features. Below, we'll introduce you to some of the best options on the market, summarizing their features, as well as their advantages and disadvantages: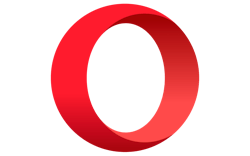 Since 2016, Opera has offered users a popular browser with integrated "VPN" features (in practice, these function more like a proxy).
The browser itself is very user-friendly, and its VPN can be activated/deactivated by clicking on the power button in the upper left. According to the developer, Opera VPN uses AES-256 encryption, guaranteeing highly secure data transfers.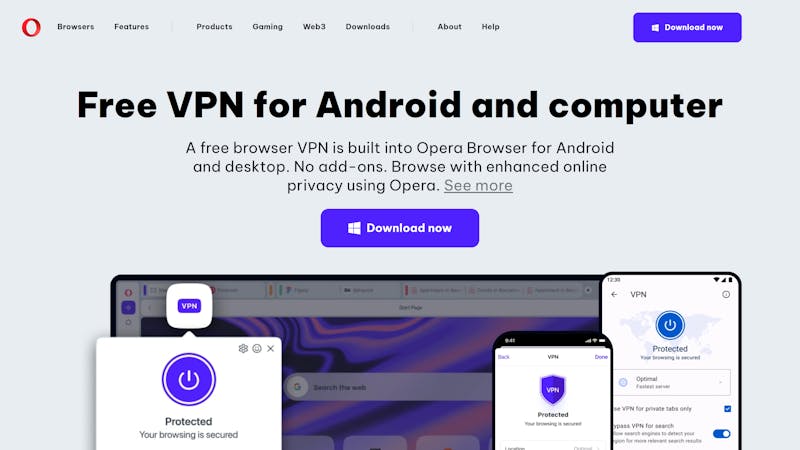 Opera's VPN browser is available for free.
In contrast to full-fledged VPNs, Opera's users can only select from a few, very general server locations (Asia, Europe, North and South America). The browser doesn't include a kill switch either. This immediately severs your Internet connection whenever there's a disruption to your VPN tunnel.
Proxy with AES-256 encryption

Available for all common operating systems
Small server network and limited locations

Speed loss during bandwidth-intensive activities like streaming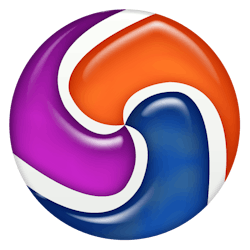 A free version of Epic Browser, which includes integrated VPN features, is also available. Here too, VPN features can be enabled or disabled from within the browser by clicking on the switch in the upper right. You'll be able to choose from servers in the US, Canada, UK, France, Netherlands, Germany, Singapore, and India.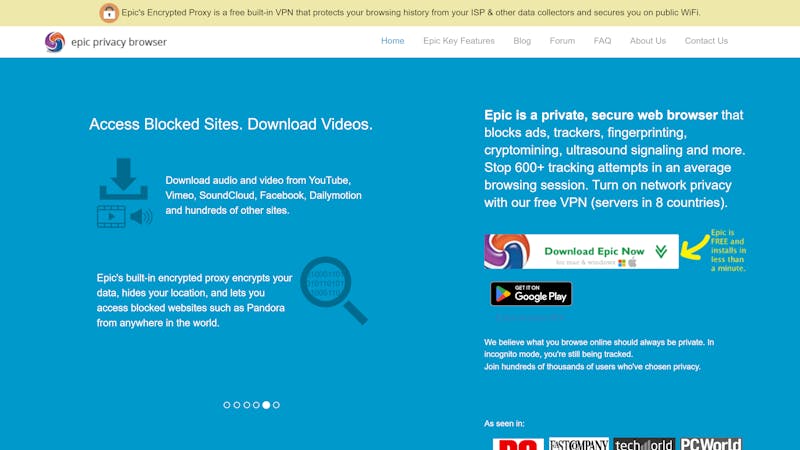 Epic Browser is an open-source project.
Since Epic Browser is open-source, anyone can check its source code. This provides a significant amount of transparency. Epic Browser states that it doesn't collect logs or data, however, as with every VPN, this should be taken with a grain of salt.
The browser doesn't offer actual VPN functionality and instead encrypts your browser's data at a comparably low level.
8 virtual server locations to choose from
Less user-friendly than other VPN browsers

Other VPN browsers offer more features
3.
Avast Secure Browser Pro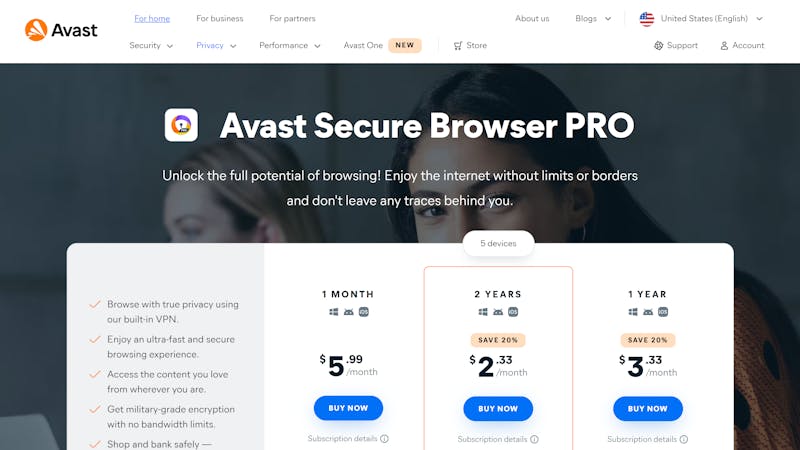 There's no free version of Avast's VPN browser.
In contrast to free VPN browsers, Avast offers actual VPN encryption and a large selection of server locations: Users have access to more than 700 servers across 55 countries.
Available for all platforms (Windows, macOS, iOS, and Android)

Huge selection of server locations
Requires a premium subscription

Avast collects (anonymized) usage statistics
In the past, Brave's VPN features were only available to users of its browser's mobile version. That's changed, as the desktop version (starting from Version 1.49) comes with an integrated VPN. Users can select from more than 40 different server locations across 30 countries, allowing them to access a wide variety of otherwise unavailable content.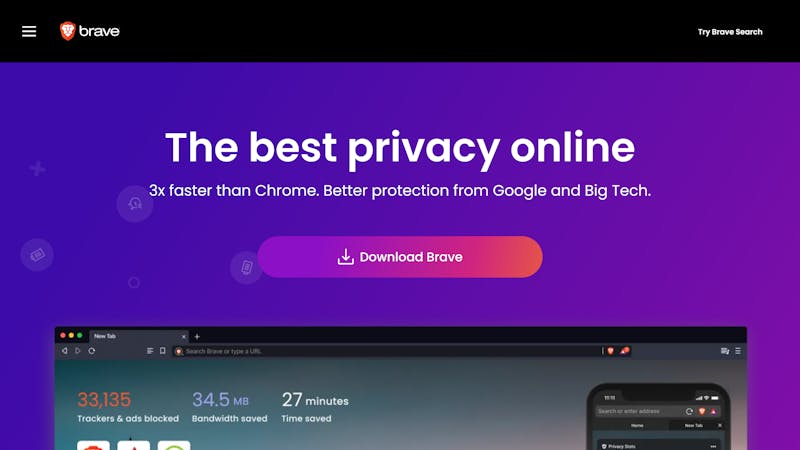 Brave Browser comes with an integrated firewall and VPN.
However, coming in at $9.99 per month ($99.99 per year), Brave Browser is a relatively expensive solution. You will get system-wide VPN protection, which free VPN browsers don't offer. At the same time, for the same price (or even less) you can book a full-fledged VPN subscription.
Available for all platforms (Windows, macOS, iOS, Android)

Plenty of customization options
Fewer VPN features than full-fledged VPN services
Alternatives to VPN Browsers
In case we've discouraged you from switching over to a VPN browser, you can add VPN features to your current browser through add-ons or extensions. Below, we've compiled a list of our favorite Chrome and Firefox VPN extensions:
Beyond that, you might also want to consider privacy browsers, which offer a range of security features and overlap in many areas with VPN browsers.
Another alternative for even more online security and anonymity is Tor Browser, however, this isn't as beginner-friendly as VPN or privacy browsers.
Conclusion
Apart from a few exceptions, most "VPN browsers" are in actuality, less secure, proxy services. You can use these to hide your IP address and simulate being in a different physical location, which will come in handy for accessing content or services that aren't available in your region.
At the same time, unlike VPNs, proxy connections rarely encrypt data transfers. If your security and privacy demands are high, a full-fledged VPN is the way to go. To help in making your decision, be sure to consult our detailed comparison of 27 VPN providers.
FAQs
Yes, browsers with integrated VPNs are legal to use. Performing illegal activities with a VPN browser or VPN is illegal.
Are there free VPN browsers?
⊖
Yes, there are free VPN browsers like Opera or Epic Browser.
What's the difference between a VPN browser and a browser with a VPN extension?
⊖
A browser with an integrated VPN doesn't require any extra installation or setup, the VPN can be activated directly in the browser as soon as you launch the program. On the other hand, VPN extensions must be added to an existing browser or installed separately.
Timo Ostermann works as an online editor in the field of online marketing and e-commerce. On EXPERTE.com he writes primarily about website building, hosting, software and IT security.
Continue Reading
Reviews
Comparisons
Tools & Guides
Other languages
Deutsch