VPN
Private Internet Access Review: Recommended VPN in 2022?
VPN services are no longer just for techies since they also provide anyone with the means to protect their personal data online whether using public WLAN, downloading P2P, or looking to anonymize their surfing behavior. Accordingly, the number of providers has grown considerably, with newcomers flocking to the ranks every year.
Private Internet Access (PIA) can look back on more than a decade in the hotly-contested VPN market, making its entrance in 2010. In this review, we'll let you know whether PIA has kept up with the times or if it has gone MIA.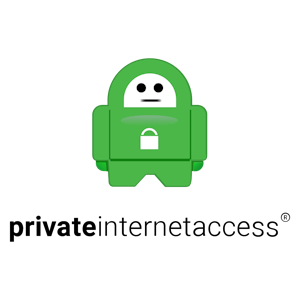 What Is Private Internet Access?
Private Internet Access is a US-based VPN provider that since 2019 has belonged to Kape Technologies PLC (earlier, Crossrider), the parent company of two other VPN services from our sample, ZenMate and CyberGhost. Applications for Windows, macOS, Linux, Android, and iOS are offered as are browser extensions for Chrome, Firefox, and Opera. We evaluated the service on a computer running Windows and an Android device.
Installation and Features
5.0 / 5
Security and Privacy
3.0 / 5
Module-based, customizable apps
Nicely combines user-friendliness and functionality
Massive network of more than 34,000 servers
Disappointing performance during speed testing
Questionable parent company
Has not submitted to external security audits
Installation and Features
It's possible to download all available PIA clients, as well as configuration files for setting up VPN tunnels on routers, from the provider's website. Smart TVs and other devices are also supported.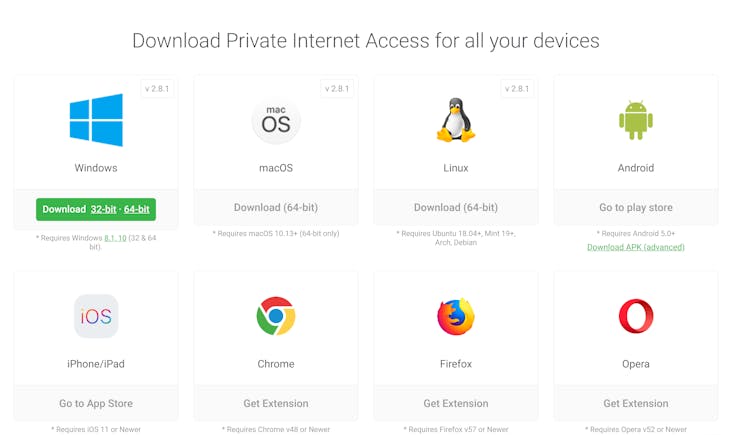 Start by selecting the appropriate client for your device.
PIA's user interface is similar to that of most VPNs: The center of attention is a large On/Off button which you click on to establish a VPN connection. Below this, you'll see a small world map, which you can click on to open a list of server locations. By default, the desktop client is pinned to the taskbar and can't be dragged and dropped, however, you can change this in Settings.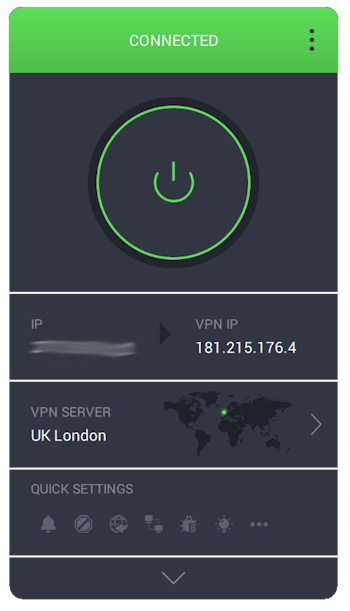 PIA's desktop client is streamlined and elegant.
The client automatically selects the best server for a connection, however, it's possible to manually choose the server you'd like to create a tunnel with. To do this, click on the world map, where you'll see all server locations listed. You can sort these alphabetically, by latency, or browse through them using the integrated search function. It's also possible to mark favorites by clicking on the heart symbol to the right of a server.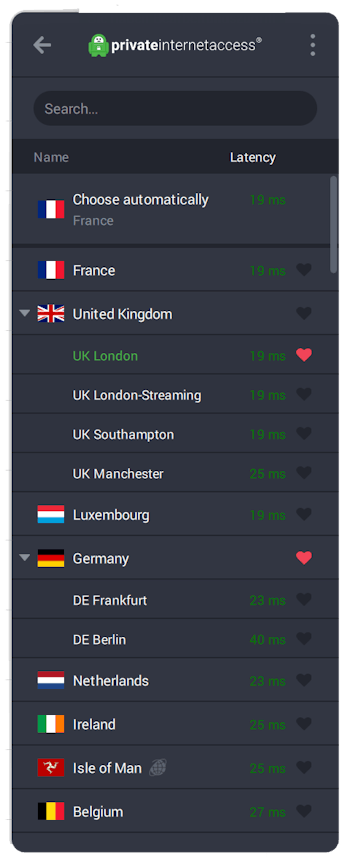 Latency (in ms) is shown alongside each server in the server list.
Customizable User Interface
Clicking on the arrow symbol at the bottom of the desktop client opens "Detailed Display", an area where PIA surpasses most of its competitors. This is because its user interface is composed of modules that can be moved around at will, or added in the "Standard Display".
These include "Quick Connect", where you'll be shown your favorites and most recently used connections. When using a VPN tunnel, you'll also receive information about its performance and your IP address.

The module-based user interface is freely customizable.
Further information about your current VPN connection, such as its protocol and encryption, is shown in the "Connection" module. You can set a snooze for your VPN, turning it off for a specified period of time, with "VPN Snooze".
Some of the client's many settings options can be found in the "Quick Settings" module. These include the ability to activate port forwarding, which routes your data traffic to a specific port. "MACE" offers an integrated ad and tracker blocker.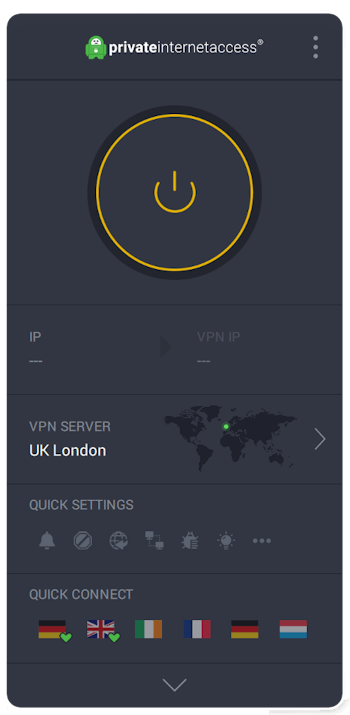 It's possible to modify some settings directly in the client's main interface.
An Abundance of Functions and Settings
Additional settings can be found in the menu. In the network area, you can configure DNS settings or designate a user-defined DNS server. Split tunneling is provided, making it possible to add apps and IP addresses to a list according to which they will or will not use your VPN connection.
In the connection settings, you can set your VPN protocol and modify accompanying details, which we'll discuss in greater detail below in the "Security" section of this review.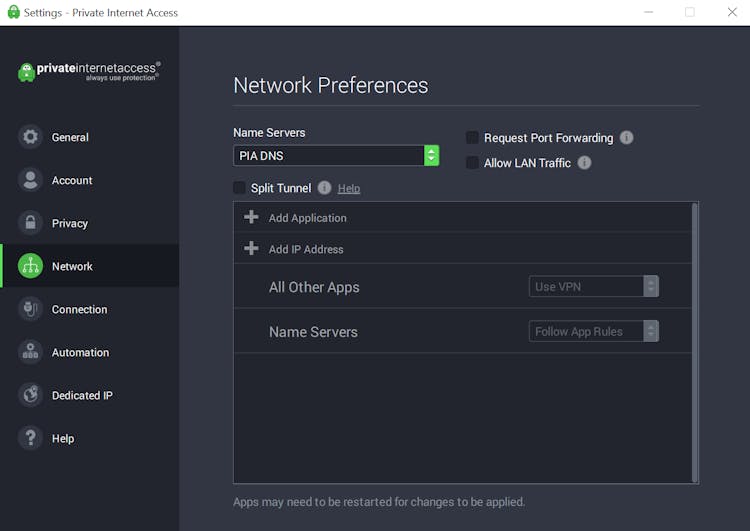 Split tunneling is practical, making it possible to select which apps use your VPN connection, and which don't.
You can further customize your VPN connection by adjusting the automation preferences. Depending on the type of network you're connected to, you can specify whether a VPN tunnel should be automatically created or closed. This comes in handy, for example, when using public WLAN, where a VPN tunnel is more important than on your home network.
It's also possible to book a dedicated IP from a country of your choice via a redeemable token.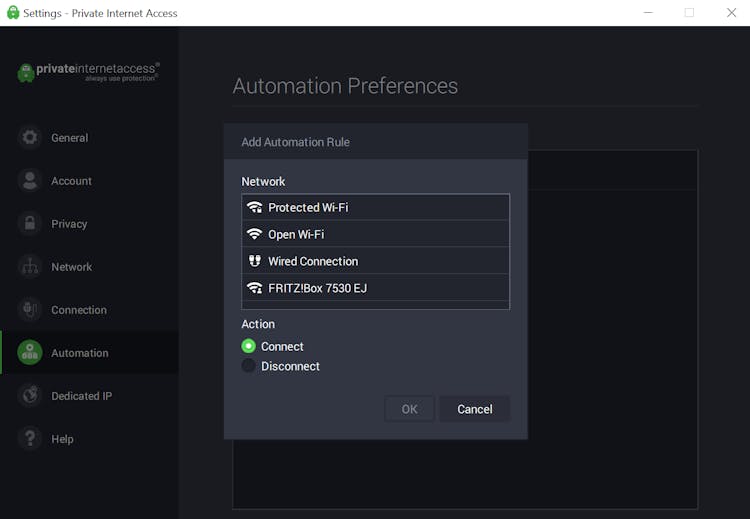 You can automate your VPN connection to a certain degree.
Customizable Smartphone Apps
PIA's smartphone apps are similar to its desktop clients, offering the same modules, including "Quick Settings", "VPN Snooze", and "Quick Connect" as well as features like split tunneling. As in the desktop version, you can freely arrange modules and select which should be displayed.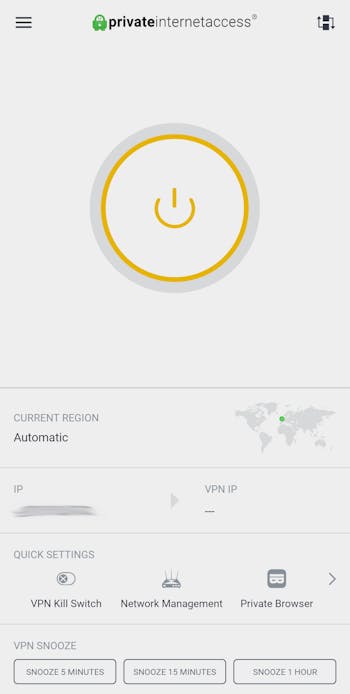 The mobile app includes the same modules as the desktop client.
In our opinion, PIA's unique approach to its desktop client and mobile app is innovative and well-executed. We found the module-based user interface to be highly practical and took advantage of it to customize our user experience.
Importantly, the settings and options offered aren't superficial, allowing anyone to see how their VPN connection is performing, and if necessary, to customize it further. All the same, the number of features isn't overwhelming, making it possible for less-savvy users to connect without hassle.
Score: 5 / 5
When it comes to the number of servers in PIA's network, you aren't seeing things and we didn't add a zero: PIA's network consists of 34,000 servers spread across 98 locations in 75 countries. Numerically speaking, PIA offers the largest network from our sample, by far.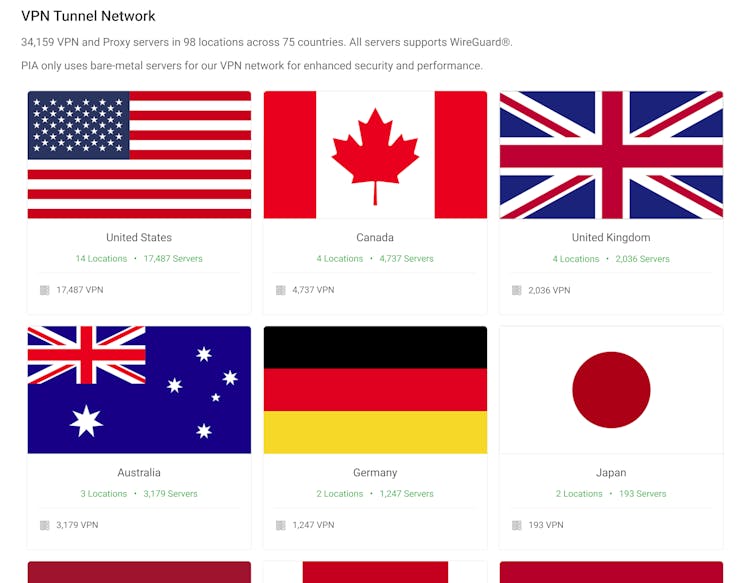 PIA's pure server power is impressive.
The speed of all VPNs which we tested was evaluated using a server in Europe with a 1 GB/s connection. We assessed random PIA servers in the US and Germany at different times of the day to more accurately gauge their speeds and performance. More information concerning our methodology can be found in our VPN speed test.
The table below shows the average results over the last 12 months, arranged in order of download and upload speed (descending):
1.

195.6 Mbit/s

Download

42.9 Mbit/s

Upload

2.

191.7 Mbit/s

Download

42.8 Mbit/s

Upload

3.

200.8 Mbit/s

Download

18.1 Mbit/s

Upload

4.

175.0 Mbit/s

Download

42.0 Mbit/s

Upload

5.

167.7 Mbit/s

Download

16.1 Mbit/s

Upload

6.

166.5 Mbit/s

Download

16.3 Mbit/s

Upload

7.

153.9 Mbit/s

Download

27.0 Mbit/s

Upload

8.

155.1 Mbit/s

Download

21.2 Mbit/s

Upload

9.

154.8 Mbit/s

Download

18.8 Mbit/s

Upload

10.

156.4 Mbit/s

Download

15.0 Mbit/s

Upload

11.

113.1 Mbit/s

Download

41.4 Mbit/s

Upload

12.

129.4 Mbit/s

Download

18.4 Mbit/s

Upload

13.

109.6 Mbit/s

Download

37.6 Mbit/s

Upload

14.

126.3 Mbit/s

Download

18.8 Mbit/s

Upload

15.

118.6 Mbit/s

Download

18.4 Mbit/s

Upload

16.

109.7 Mbit/s

Download

17.0 Mbit/s

Upload

17.

82.2 Mbit/s

Download

43.3 Mbit/s

Upload

18.

79.9 Mbit/s

Download

38.8 Mbit/s

Upload

19.

106.0 Mbit/s

Download

12.2 Mbit/s

Upload

20.

99.3 Mbit/s

Download

12.7 Mbit/s

Upload
With such a huge server network, we had high expectations for PIA. Unfortunately, with a download speed of 109.7 MB/s and an upload speed of 17 MB/s, it was only good enough for 17th place, leaving us disappointed.
The chart below shows PIA's average speeds over the past months:
CyberGhost VPN
ExpressVPN
hide.me VPN
HideMyAss! VPN
Hotspot Shield VPN
IPVanish VPN
Mullvad VPN
NordVPN
Private Internet Access
PrivadoVPN
PrivateVPN
ProtonVPN
PureVPN
Surfshark VPN
TorGuard VPN
TunnelBear VPN
VeePN
VPN Unlimited
VyprVPN
Windscribe VPN
ZenMate VPN
Monat
Download
Upload
12/21
December 2021
Download: 124.5 Mbit/s
December 2021
Upload: 19.3 Mbit/s
1/22
January 2022
Download: 125.9 Mbit/s
January 2022
Upload: 18.2 Mbit/s
2/22
February 2022
Download: 132.8 Mbit/s
February 2022
Upload: 19.7 Mbit/s
3/22
March 2022
Download: 139.2 Mbit/s
March 2022
Upload: 18.4 Mbit/s
4/22
April 2022
Download: 135.2 Mbit/s
April 2022
Upload: 18.3 Mbit/s
5/22
May 2022
Download: 142.9 Mbit/s
May 2022
Upload: 19.4 Mbit/s
6/22
June 2022
Download: 142.9 Mbit/s
June 2022
Upload: 19.2 Mbit/s
7/22
July 2022
Download: 148.4 Mbit/s
July 2022
Upload: 19.6 Mbit/s
8/22
August 2022
Download: 139.3 Mbit/s
August 2022
Upload: 21.6 Mbit/s
9/22
September 2022
Download: 132.3 Mbit/s
September 2022
Upload: 21.3 Mbit/s
10/22
October 2022
Download: 128.4 Mbit/s
October 2022
Upload: 20 Mbit/s
11/22
November 2022
Download: 145.2 Mbit/s
November 2022
Upload: 19.8 Mbit/s
12/22
December 2022
Download: 145.8 Mbit/s
December 2022
Upload: 18.5 Mbit/s
Solid For Everday Usage and in China
Even though PIA's speeds were only satisfactory, we also assessed performance on the basis of how the VPNs from our sample handled in everyday usage, for streaming, and, in some cases, suitability for circumventing Internet restrictions in places like China.
For everyday usage, PIA made up some lost ground, offering stable connections with solid speeds. Importantly, using the service's VPN tunnels didn't generate any annoying captchas when performing Google searches.
In terms of video streaming, Micky Mouse was the only bouncer who didn't let us view foreign content. Netflix, Amazon Prime Video, and the BBC's iPlayer all played back content, whereas Disney+ sniffed out our tunnel.
If heading to China, PIA is more than suitable for circumventing the "Great Firewall": During the evaluation, we were able to create a connection from China, viewing content that would otherwise be restricted in the highly authoritarian country. The only note to this was that we needed to select WireGuard as our protocol.
Thanks to its solid performance apart from the disappointing speed test, PIA still managed a good score.
Score: 3.7 / 5
PIA promises not to create any traffic logs that might provide insight into your Internet activities. This "No-Logs" guarantee was put to the test in 2018 when PIA was unable to produce any information despite a subpoena. Since then, however, PIA has changed owners.
Questionable Parent Company: No Audits
PIA's parent company, Kape Technologies PLC, has something of a questionable past amongst data privacy and Internet security activists. Under its earlier name (Crossrider), the company was caught out in the past for spreading malware and adware. Those who use VPN services certainly don't expect their personal data to be monetized. Even though the incident occurred in the past and doesn't automatically implicate PIA, it still raises some skepticism.
Much could be done to dispel these concerns with an external, independent audit, of the type regularly conducted by some of PIA's competitors. Unfortunately, PIA has yet to submit to such an audit, however, support staffers assured us that steps were being taken to do so in the near future (2021), but that a partner needed to be selected.
High Security, No Leaks
Things are a bit more clear-cut in terms of security: Thanks to its integration of OpenVPN and WireGuard, PIA supports the most important VPN protocols. The second in particular is widely considered to offer the cutting edge in terms of performance and security. By default, PIA encrypts all connections with OpenVPN and AES 128, however, it is possible to change to AES 256, either with the CBC or GCM block cipher modes.
PIA passed all of our VPN leak tests (IPv6, DNS, and WebRTC) without issue.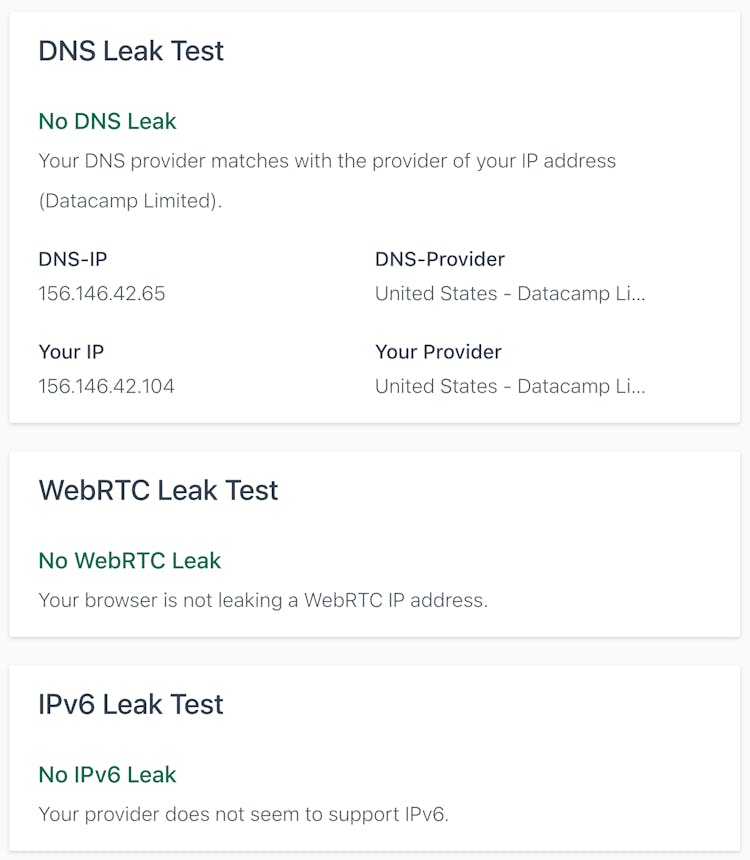 We were unable to identify any leaks during testing.
PIA hardly puts a foot wrong, on paper. With that said, its parent company's past trespasses require more than just a name change to gain our trust. The VPN provider should offer more transparency and press forward with its plans to submit to an external security audit in light of its owner's corporate history.
Score: 3 / 5
PIA's help center offers guides, a knowledge base, a forum, and an announcements board. All guides are sorted by operating system and provide informative content. The knowledge base includes FAQs, best practices (for security matters), and a wealth of other useful information. Overall, we can't make too many complaints about PIA's static support.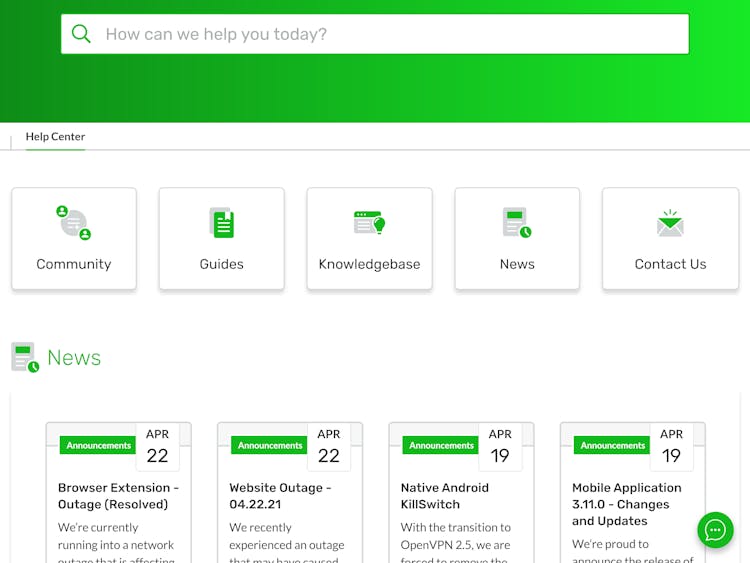 You can easily find the answer to your query using the support center's search function.
Live support is offered only through a contact form. We waited around five hours for an answer, which was comprehensive and answered our query satisfactorily.
PIA could offer a few more options for live support (a chat or hotline would be nice), however, the response time and quality of the answer we received were very good.
Score: 4.7 / 5
A monthly subscription to PIA is fairly pricy, however, if willing to commit for a year or two, you can save quite a bit. Regardless of the plan you select, 10 connections can be established simultaneously.
Below, you can find an overview of current prices:
3 Years
1 Year
1 month
Pricing
Set-up fee
$0.00
$0.00
$0.00
Effective monthly price
$2.19
$3.33
$9.95
Contract period (months)
36
12
1
Limits
Data volume
unlimited
unlimited
unlimited
Number of Devices
10
10
10
Features
Number of servers
34,500
34,500
34,500
Number of countries
77
77
77
No server logs
P2P allowed
Tor access
Kill Switch
Protocols

OpenVPN

WireGuard

OpenVPN

WireGuard

OpenVPN

WireGuard
Smartphone users can try out PIA's app for 7 days. All subscriptions include a 30-day, money-back guarantee.
Installation and Features
5.0 / 5
Security and Privacy
3.0 / 5
Private Internet Access offers an excellent VPN app, a nice variety of features and settings, and a high degree of user-friendliness, thanks to its customizable modules. In terms of numbers, its server network is impressive, offering some of the best geographic coverage from the services in our samples.
Unfortunately, the provider's performance didn't match our expectations as, compared to the number of servers on offer, their speeds were underwhelming. We also had some serious concerns about PIA's parent company, Kape Technologies PLC, which, in the past, profited off its users' data with malware and adware.
Until PIA submits to an external audit, we'll remain a bit wary of the provider, despite its desktop client winning our hearts.
34,000+ servers in 75 countries
No independent security audit
Weak performance in speed test
Data volume
Devices
Protocols
Contract Period
Private Internet Access 3 Years
$2.19
monthly price
Visit Website »
But what do PIA's users have to say about the service? We recommend taking a look at the reviews from verified aggregators that we've collated below to gain a clearer picture of how the service handles and what you can expect.
Review
167,189 Ratings
excellent
We analyzed the reviews and ratings from various portals and found 167,189 ratings with an overall rating of 4.6 out of 5 .
Show sources
Should you not be satisfied with the 17th fastest (or 3rd slowest) provider from our sample, you might want to check out our speed demons, NordVPN, Surfshark, and ExpressVPN. As an added bonus, all three have submitted to independent audits, with NordVPN and ExpressVPN doing so on a regular basis.
Or maybe you're looking for a free VPN? In that case, ProtonVPN and Windscribe, the standout free services from our sample, might curry your fancy.
The best alternatives to PIA can be found here:
5400+ servers, 60 countries
Inexpensive 2-year package
NordVPN combines speed, user-friendliness and functionality into a coherent overall package that is also fairly affordable.
Data volume
Devices
Protocols
Contract Period
NordVPN 2-year plan
$2.99
monthly price
Visit Website »
30 days money-back guarantee
160 cities in 94 countries
30-day money-back guarantee
ExpressVPN impresses with strong performance, a huge server network and excellently designed applications, but this quality also comes at a higher price.
Data volume
Devices
Protocols
Contract Period
ExpressVPN 12 Months
$8.33
monthly price
Visit Website »
30 days money-back guarantee
3200+ servers in 65 countries
Unlimited number of devices
Many apps (Linux, FireTV, ...)
Very cheap on the 24-month plan
Surfshark is one of the cheapest providers on the market, but besides the price also impresses with strong protection, many features and a great support with 24/7 live chat.
Data volume
Devices
Protocols
Contract Period
Surfshark 24 months
$2.49
monthly price
Visit Website »
Get 83% Discount
1200+ servers in 55 countries
Headquarters in Switzerland
Open Source & external audits
Data volume
Devices
Protocols
Contract Period
ProtonVPN Free
$0.00
monthly price
Visit Website »
30 days money-back guarantee
290 locations in 210 countries
Data volume
Devices
Protocols
Contract Period
HideMyAss! 36 months
$2.99
monthly price
Visit Website »
30 days money-back guarantee

Author (German Version): Martin Gschwentner
Martin Gschwentner majored in American Studies and Media Studies in Germany, the USA and France and works as a freelance editor in Paris. He is a doctoral student at the Institute for English and American Studies at the University of Paris Diderot, where he is researching the influence of money on US politics. On EXPERTE.com he writes about IT security, data protection and software for the self-employed and small businesses.

Translator & Editor: D Bare