How to Configure a Secure VPN Connection in MacOS

You want to surf anonymously, or connect to your home network when on vacation? You can, and all you need is a virtual private network (VPN) connection. Setting up a VPN connection is a piece of cake on MacOS devices. We'll show you how!
Why Should you Use a VPN on Your Mac?
A VPN serves two primary functions, either of which determines how to configure it in MacOS.
1. You can use a VPN connection to login to a network that you are physically removed from, for example, when you are working remotely and need to connect to your office's intranet. So long as you have the access data for the network, you can establish a connection to it using the settings in MacOS, without any additional software or services.
2. If your goal is to beef-up your security and anonymity when surfing online, or to change your server location (for example, to access geo-blocked streaming content, or to circumvent restrictive Internet controls in places like China), you will need to acquire the services of an third-party VPN provider.
We'll show you the steps for both scenarios.
Create a VPN Connection in MacOS
Creating a VPN connection in MacOS can be completed in a few simple steps.
1) Click on the Apple symbol in the upper left-hand corner of your screen and select System Settings.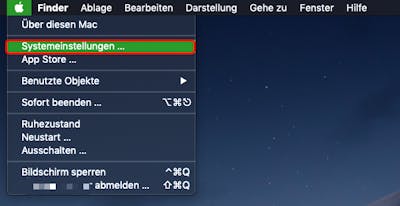 2) Look for Network in the menu, and click on it.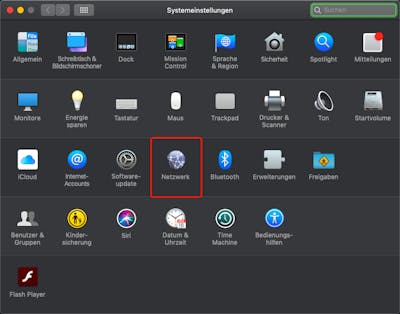 3) Click on the '+' symbol in the bottom left.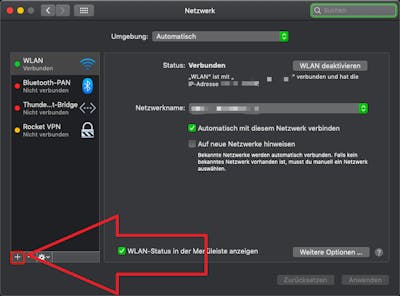 4) In the new window that opens, under Connection select VPN.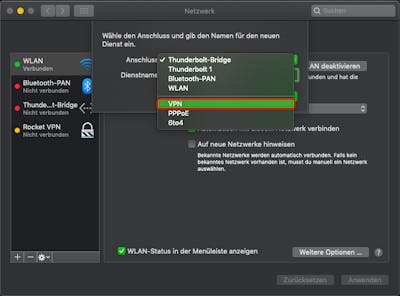 5) Enter the desired type of VPN in the field VPN Type.
Important
This information is provided by your server administrator (or the VPN provider, see below).
Give the network a name, ideally related to its function, or purpose, so that it will be easy to remember. When done, click Create.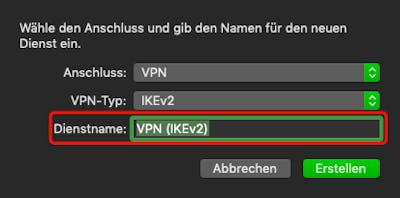 6) Enter the server address and your account name.
7) Click on Authentication Settings and enter the information provided by your server administrator.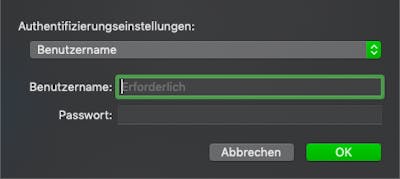 8) Click on Use, select the connection, and click Connect.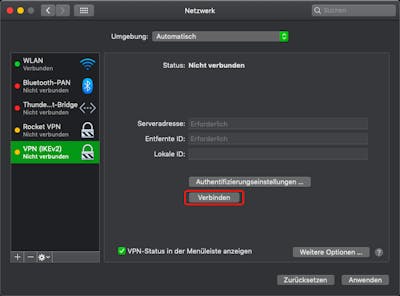 Congratulations! You have just created a VPN connection!
Anonymous Surfing with VPN Software on MacOS
Should you want to login to your company's intranet, or access a private network, you will need to follow the above steps and manually connect through the settings in MacOS. However, if you only want to be able to freely select where you connect from, or surf anonymously, creating a VPN to do so is even easier.
Specialized VPN providers allow for connections to be made to servers around the world in a matter of seconds and with only a few clicks. In their intuitive applications, there's no need to worry about configuring settings manually, for example, for VPN protocols, and you can instead immediately select from a list of available VPN servers.
Most VPN providers also offer additional functions: Split tunneling for example, allows you to select which apps or programs use the VPN you've connected to, and which rely on your regular Internet connection. This is especially useful for accessing foreign Netflix content, without slowing the speed or a parallel download.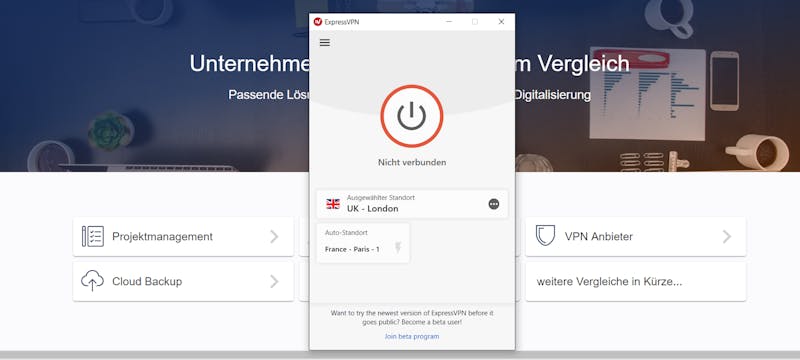 ExpressVPN's desktop application
For reliable VPN providers, you should expect to pay, however, there are also a number of well-regarded freemium VPNs. These limit functionality, have data caps, and only allow connections to a few servers, but won't cost you a cent.
In our EXPERTE.com VPN comparison we evaluated some of the most well-known providers. Below, you can see our Top 3:
ExpressVPN can impress with a strong performance, a huge server network, and excellently designed applications, but this quality also comes at a higher price.
Data Volume
Devices
Protocols
Contract Period
ExpressVPN 12 Months
$8.33
monthly price
Visit Website »
30 days money-back guarantee
NordVPN is our number one VPN because it combines speed, ease-of-use, and functionality in a slick package that's also pretty affordable.
5,500+ servers, 60 countries
affordable 2-year package
9.4

excellent
Data Volume
Devices
Protocols
Contract Period
NordVPN 2-year plan
$3.49
monthly price
Visit Website »
30 days money-back guarantee
Surfshark is one of the cheapest providers on the market, but it's a lot more than a great budget option: the relatively new VPN boasts strong protection, many features, and a great support with 24/7 live chat.
3,200+ servers in 100 countries
unlimited number of devices
many apps (Linux, FireTV, ...)
8.8

good
Data Volume
Devices
Protocols
Contract Period
Surfshark 24 months
$2.49
monthly price
Visit Website »
Get 83% Discount

Continue Reading
Reviews
Comparisons
Tools & Guides