Best Ad Blockers 2023: Comparing the Top 5


What would a world without ads look like? Most would probably answer "better". Thankfully, there are plenty of ad-blocking tools that prevent banners, pop-ups, and more from distracting you from what you're doing online. But which is the best?
In this guide, we'll introduce you to some of the best ad-blocking extensions and let you know how they differ from one another.
Why Use an Ad Blocker?
Most people install an ad blocker because they're convenient and prevent annoying ads from opening. The advantages of ad-free Internet surfing are obvious. However, ad blockers also enhance your digital security in several ways.
Ad blockers are beneficial because they:
Protect against "malvertising" that seeks to smuggle harmful software onto your computer through ads

Make websites easier to navigate by removing distractions

Conserve your data, especially when surfing on the go

Protect your personal information by minimizing HTTP cookies or preventing some web tracking

Prevent websites you don't want to support from making money off of you
Disadvantages of Ad Blockers
The above gives the impression that ad blockers are essential for a pleasant surfing experience. However, there are critics who warn of their drawbacks, for both practical and ethical reasons. They claim that ad blockers could damage or even ruin your favorite websites.
Ad blockers are problematic because they:
Cut websites off from lucrative income streams, hurting them financially

Can track and sell your data

Blocking a website's content

Might be financed by ads and may let "unobtrusive" ones through

Are easily recognized by websites, preventing you from visiting until they're disabled
As a consumer, there are many reasons to use an ad blocker, however, you should keep the potential risks of doing so in mind.
Websites Strike Back
Some websites, especially news ones, require visitors to disable their ad blockers before they can consume content. Users can make a one-time exception for websites or permanently whitelist them.
However, not every ad blocker is created equal, and with so many choices, it's a good idea to find the one that best suits you
Which Ad Blocker Is the Best for Me?
You're only ever a few clicks away from an ad blocker. Nearly all are free and supported by the most common browsers, however, there are some differences. Below, we've provided a selection of our five favorites: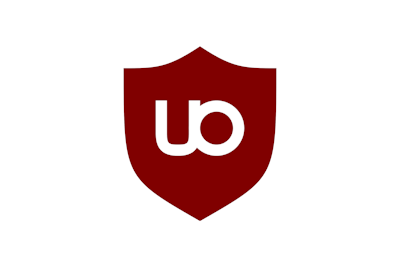 uBlock Origin is an open-source ad blocker, known for being lightweight and smooth. It not only allows users to block ads, but also undesirable page and website elements, either universally, or on specific websites. JavaScript, pop-ups, and large media files can all be disabled, if desired.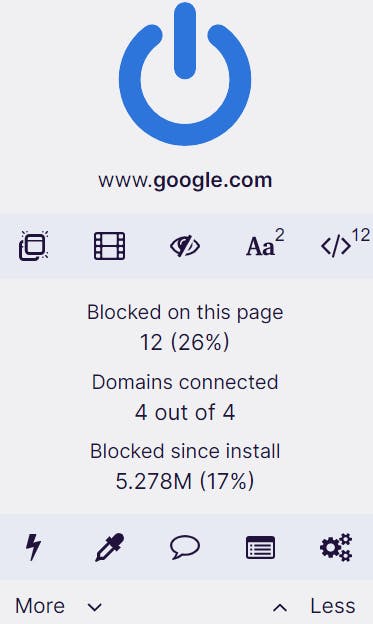 uBlock Origin is one of the most powerful ad blockers on the market.
You can access advanced settings in the plugin's dashboard. There, you'll be able to modify filter lists and protect against tracking or annoying cookie requests. More adventurous or advanced users can also define their own filters and rules. Needless to say, there's also a whitelist that you can add specific websites to.

More than 60 million people use AdBlock. Thanks to its different filters, the browser extension blocks both static as well as video ads, also making it easy to add exceptions if needed. Initially developed for Google Chrome, AdBlock is now available for Safari, Microsoft Edge, Firefox, and Opera.
AdBlock's user interface features a relatively simple design, showing how many ads have been blocked on the current page and overall. It's possible to specify whether the add-on should temporarily or always allow ads on the site you're visiting.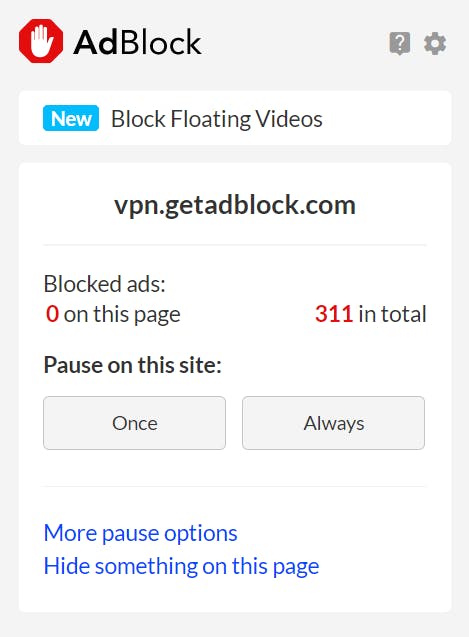 If desired, you can pause Adblock on the site you're currently visiting.
By clicking on the gear in the upper right, you can access additional features. These include the ability to allow less-annoying ads (we have the feeling that AdBlock is paid by certain companies to mark their ads as "acceptable"). There's also an option to automatically pause the tool when watching specific YouTube or Twitch channels. Thanks to the add-on's manual filters and lists, it's possible to customize your user experience.
There's also a premium version of AdBlock that includes a few cosmetic extras (different themes and a dark mode), additional pop-up blocking, and cross-device syncing. AdBlock even offers its own VPN, which can be purchased separately or as part of the AdBlock Premium package.
Note: When conducting our evaluation, the exact price of an AdBlock Premium subscription was unclear. On the German version of the site, an annual subscription would set you back 10 €. However, on the English-language version of the website, AdBlock Premium was priced at $20 (with a VPN, $40), per year.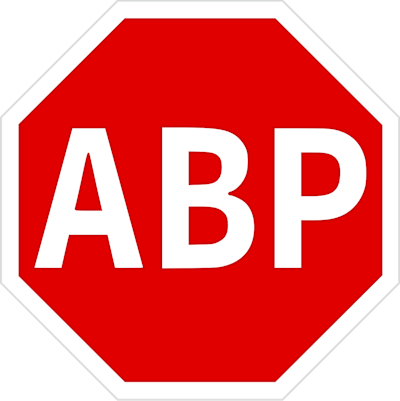 Don't let the name fool you, Adblock Plus has nothing to do with AdBlock and was actually created by an entirely different team of developers. AdBlock Plus comes with a nice selection of adjustable filters and is open source, making it freely customizable.
All the same, its user interface is nearly identical to that of AdBlock. AdBlock Plus advertises itself and asks for donations, which is a bit annoying. However, since it's rarely necessary to open the actual extension, this is more of an inconvenience than a problem.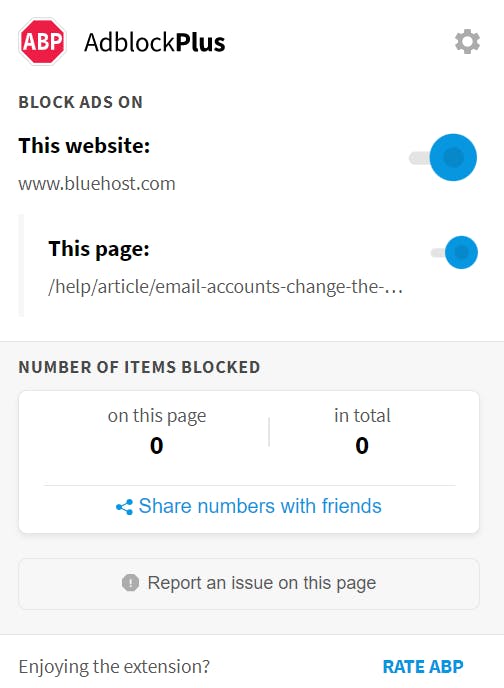 AdBlock Plus is open source and free.
As with the other providers above, clicking on the gear symbol in the extension opens additional settings. These include filters that automatically block push notifications or cookie banners. You can also specify that only those ads which aren't tracked by third parties open.
No premium version of Adblock Plus is offered.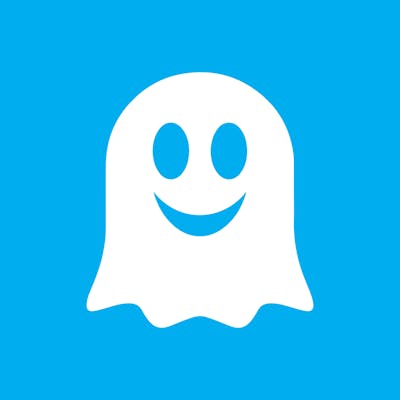 Ghostery isn't an ad blocker in the classic sense, but a data protection tool with ad-blocking capabilities. The app blocks web trackers and analytical tools that collect your data, and if configured further, even ads.
The extension also doubles as an analytics tool: In the detailed view of the dashboard, you can see who is tracking you and what sort of information they're after. We should point out that Ghostery isn't as reliable as the other programs on this list for blocking ads.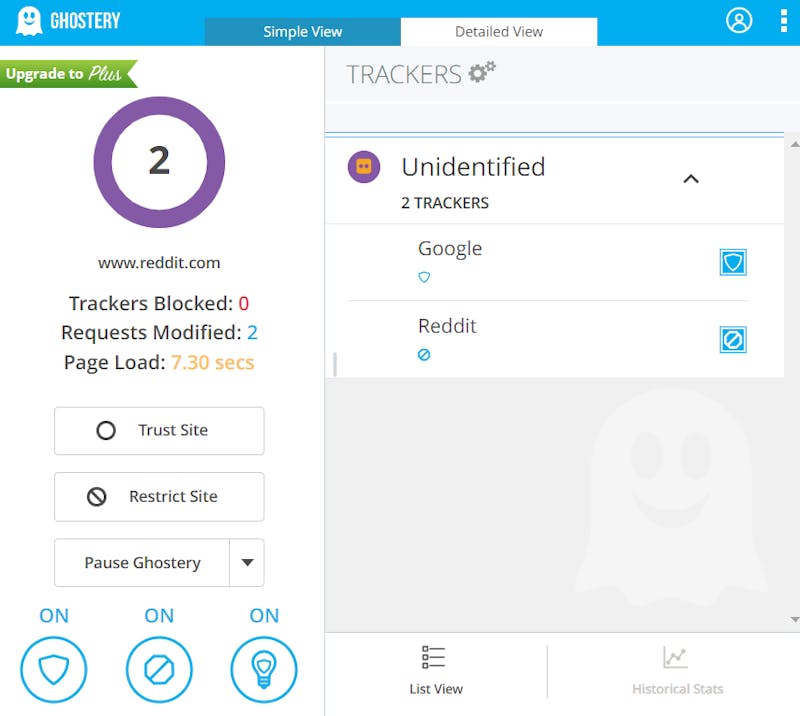 Ghostery notifies you about who is tracking you and why.
Ghostery Plus provides access to even more statistics but will set you back $50 per year. This gives greater insight into who is tracking you, more customization owing (extra themes), and an anonymous search engine.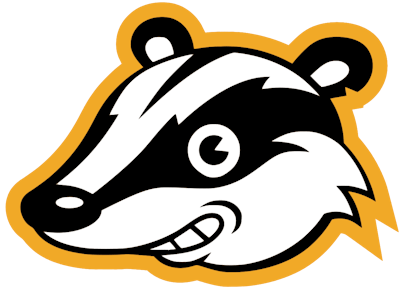 Like Ghostery, Privacy Badger is more geared towards data protection and privacy than ad blocking. It's more of an anti-tracking than an ad-blocking tool. The app doesn't rely entirely on filter lists like regular ad blockers, but constantly learns more about your behavior, refining its activities in the process. As a result, it is capable of effectively blocking trackers and ads that seek to spy on you.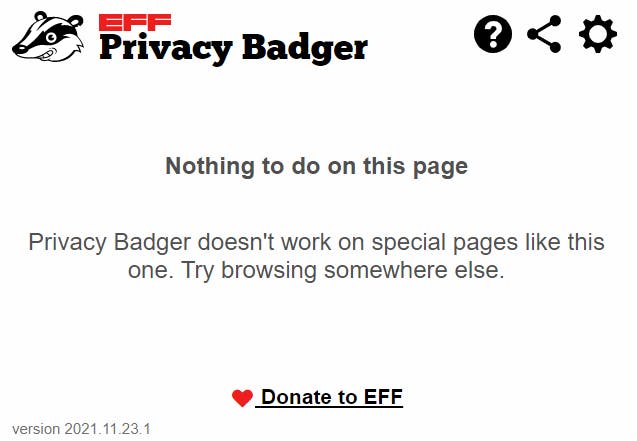 Privacy Badger isn't an ad blocker, however, its anti-tracking capabilities will see off plenty of them.
Owing to its functionality, Privacy Badger won't block as many ads as the others on this list, however, it's a great addition to your data protection suite.
Browsers With Integrated Adblockers
The solution to your difficulties with online ads doesn't have to be a dedicated tool: Privacy browsers have built-in ad blockers, and so do a number of regular browsers. One of the most popular privacy browsers is Brave: Not only does it automatically delete your data after each session, but also blocks ads and tracking by default.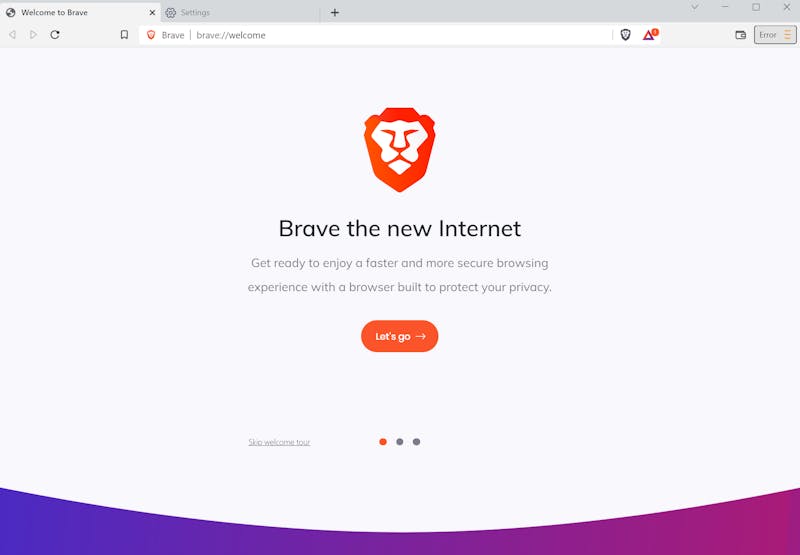 With Brave, ad blocking is enabled by default.
How Do I Install an Adblocker?
Since most adblockers are offered as browser extensions, installing them is simple. We'll walk you through the process using uBlock Origin for Chrome:
Step 1: When visiting uBlock Origin's website, your browser should automatically recognize your operating system. Click on Get uBlock Origin to be redirected to the appropriate web store.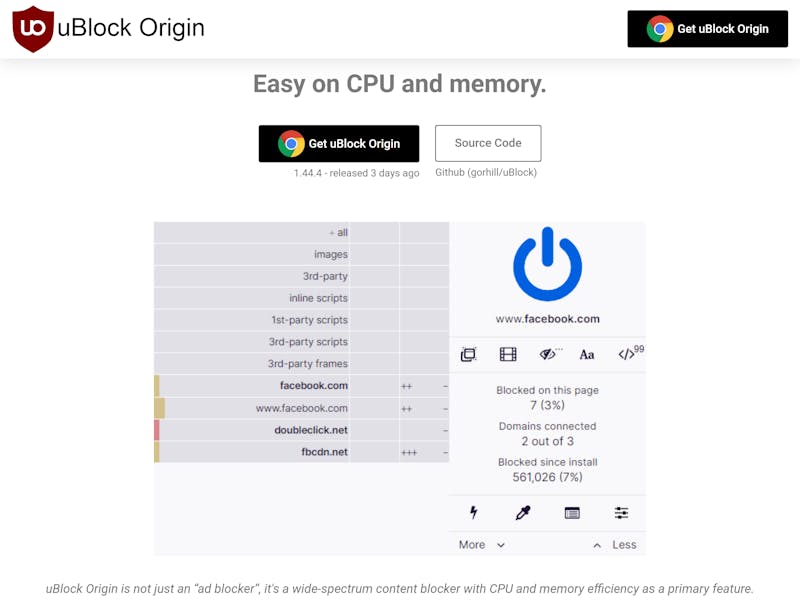 uBlock Origin automatically detects your browser and operating system and recommends the appropriate extension.
Step 2: Click Add Extension to install uBlock Origin.

Next, install the extension.
Step 3: uBlock Origin is now installed in your browser, and will block annoying ads. To add an exception, click on the large, blue power button.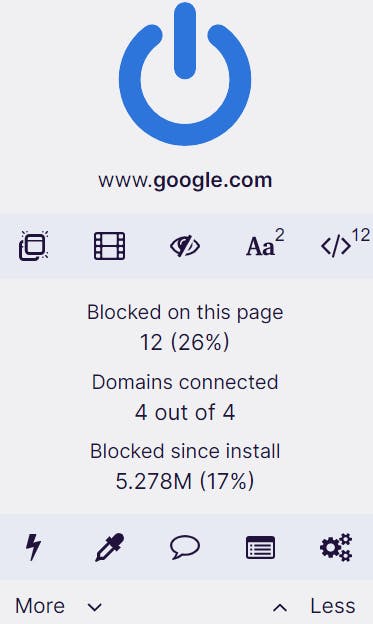 Now you can enjoy an ad-free surfing experience thanks to uBlock Origin.
In the extension's dashboard, you'll be able to manage your whitelist, check and configure filters, and make other changes.
Conclusion
Ad blockers definitely make surfing the web better, since they remove the frustration of ads opening when you're trying to do something. Many different apps and extensions are available and we recommend going with the one that suits you and your needs best. If you'd like faster surfing, higher usability, enhanced data protection, and privacy, or something else, there's definitely an ad blocker out there for you.
At the same time, it's a good idea to whitelist websites that you enjoy and wish to support. By doing so, you'll be able to surf ad-free most of the time, while still helping out trusted pages and content creators.

Martin Gschwentner majored in American Studies and Media Studies in Germany, the USA and France and works as a freelance editor in Paris. He is a doctoral student at the Institute for English and American Studies at the University of Paris Diderot, where he is researching the influence of money on US politics. On EXPERTE.com he writes about IT security, data protection and software for the self-employed and small businesses.

Translation: D Bare
Continue Reading
Privacy