The first point of contact and the showcase of a company is its own website. From website builders for freelancers and small businesses to cloud servers for ambitious ecommerce stores: EXPERTE.com advises and helps with the selection of the right solutions.
Website Builder
In the past, many dreams of having a website were dashed either because the process was too cost- or time-intensive. However, those days are over: The rise of website builders has made it easy and inexpensive to create a homepage. They allow anyone, even those without any knowledge of programming, to create homepages, blogs, or online stores by dragging and dropping content blocks or elements.
Ecommerce
Selling online has never been easier, thanks to the development of modern, user-friendly ecommerce platforms. These allow pretty much anyone with a computer to create a professional-looking, accessible, and responsive online sales presence, most often, in less than a few hours. Unfortunately, with over 600 different solutions and counting, the question isn't so much getting started, but choosing the right service to build your digital business with.
Build A Website
PageSpeed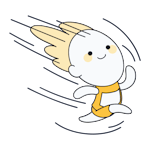 Speed & Accessibility
Security & Tech