Your website is your 24/7 shop window, salesperson, and brand ambassador. It's your single most important digital asset – and should be one of your top priorities. Whether you're a beginner or a pro, there are lots of ways to make a good website or online shop. We help you select the best tools and explain how to use them.
Website Builder
Website builders have democratized the process of creating websites. They empower everyone, even those without programming or web design skills, to make a nice looking website. But not every website builder is created equal. We'll show you the best solutions and explain how they work.
Ecommerce
A website builder, but for online shops? That's the promise of ecommerce platforms, which help you create and operate slick online shops, even without web design or programming skills. But with more than 600 solutions to choose from, you first need to find the best platform for your needs. We'll help you out.
WordPress Hosting
Creating a Website
You need to meet customers where they are – that's why every business needs a website. Don't know where to start? In our step-by-step tutorials, we'll help you select the best method for your budget and skill set, and the tools you need to succeed.
PageSpeed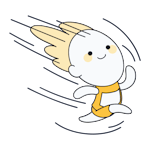 Speed & Accessibility
Security & Tech
Beginner
Advanced
Other Topics