How to Change Your IP Address in 2023 » 3 Simple Ways

Author
Janis von Bleichert
Ad disclaimer:
For links on this page, EXPERTE.com may earn a commission from the provider. This supports our work and has no influence on our editorial rating.
Your IP address is like your Internet passport. It identifies your device when surfing the Web, and is what your ISP uses to grant you Internet access. At the same time, your IP address needs to be renewed much more often than your passport. Luckily, changing it is relatively easy, and, in this article, we'll show you how.
But first, why should you change your IP address in the first place?
To bypass limits or restrictions
Some websites use IP addresses to restrict visitor download bandwidths. As soon as your IP address is changed, you'll have a clean slate and can download more files.

To get around geo-blocking

Since geographic data is included in your IP address, it also prevents you from accessing content intended for specific areas or regions. This is common on streaming platforms like

Netflix

or

Amazon Prime Video

but also applies to regular websites like Facebook or Google in places that censor the Internet, like

China

. Changing your IP address allows you to go on a digital world tour, and maneuver past these blockages.

For more privacy
Last, but not least, changing your IP address enhances your privacy. Although your IP address does not identify you, when combined with other online data or information, it can help create a good (or even great) guess of who you are. Changing your IP address helps immensely in preserving your online anonymity.
Change Your IP Address: 3 Ways
We've explained why it's important to change your IP address, so now, we can show you how to do it. Below, we've listed 3 options for changing your IP address as well as the advantages and disadvantages of each.
"Have you tried turning it on and off again?" The standard question made popular on shows like The IT Crowd actually helps. The easiest way to change your IP address is to restart your router. You should receive a new IP address from your ISP whenever you disconnect it, or turn it off and on again.
This method helps to reset download or other IP-based limits but doesn't do much in terms of geo-blocking. You don't really gain much in terms of anonymity either, since your new IP address will continue to transmit data about you, your physical location, your browser version, and your surfing behavior. After a brief period of time, any digital snoop will be able to link it to your earlier IP address.
For a more elegant solution to the IP address problem, we recommend using a VPN.
A virtual private network (VPN) creates a sort of tunnel between your device and the Internet entry point that your ISP makes available. Its purpose is to conceal your data, mask your IP address, and hide your physical location. Unlike a router reset, VPNs give users several advantages, such as far greater control over their IP address.
Since you can choose which physical (or virtual) server location you'd like to connect to, you'll be able to use geo-blocking to your advantage and view otherwise unavailable content. Other benefits include greater online anonymity (your 'real' IP address is hidden), fast connections (seconds compared to 2-3 minutes for a router reset), and uninterrupted downloads.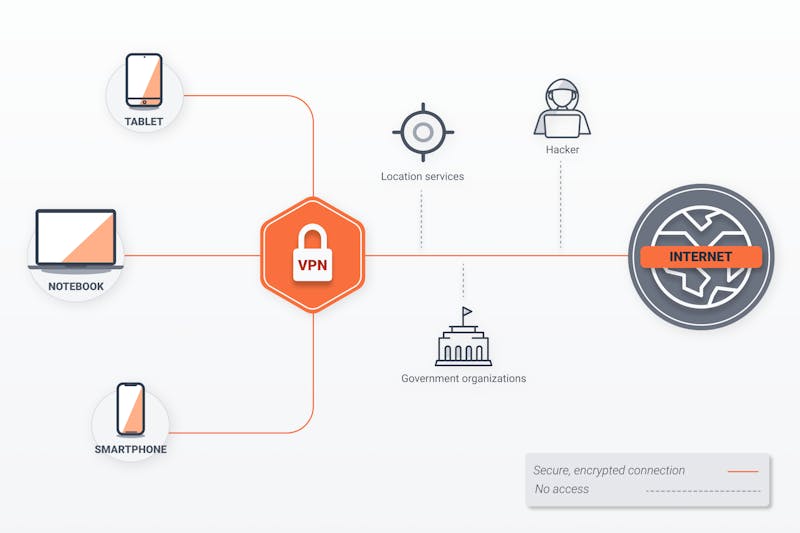 How much security and anonymity a VPN provides depends almost entirely on the service you've selected. Most make promises in their advertising and privacy policies not to save logs that could identify users, however, only some have this confirmed by independent, third-party audits.
In contrast to the router-reset method, quality VPNs are not free. There are freemium services, however, these limit features (such as access to only a handful of server locations), and almost as a rule, have either daily or monthly data caps.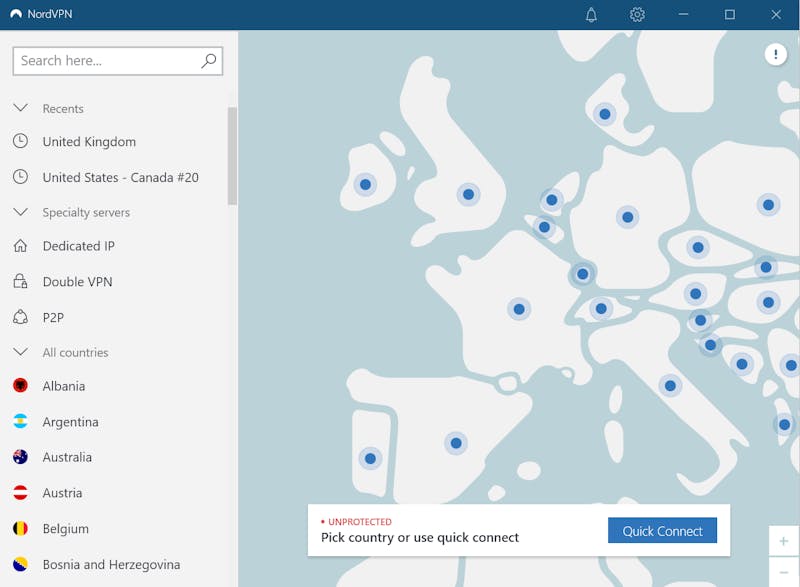 NordVPN was the best VPN in our review series.
Overall, VPNs offer one of the most convenient ways to change your IP address, requiring little more than a mouse click. They are secure, easy to use, and go far in circumventing IP- and geo-blocking.
Since they first appeared on the market, a range of new VPNs offering different features, server networks, and security standards have emerged. You can read detailed reviews of 27 of the most popular VPN providers in our comprehensive EXPERTE.com assessment.
The following programs received our stamp of approval:
NordVPN is our number one VPN because it combines speed, ease-of-use, and functionality in a slick package that's also pretty affordable.
5,500+ servers, 60 countries
affordable 2-year package
9.4

excellent
Data Volume
Devices
Protocols
Contract Period
NordVPN 2-year plan
$3.79
monthly price
Visit Website*
30 days money-back guarantee
ExpressVPN can impress with a strong performance, a huge server network, and excellently designed applications, but this quality also comes at a higher price.
Data Volume
Devices
Protocols
Contract Period
ExpressVPN 12 Months
$6.67
monthly price
Visit Website*
30 days money-back guarantee
With its open source philosophy and extra security features, Proton VPN targets security-conscious VPN users. But thanks to its user-friendly interface and suitability for streaming, it's worth a look for a wide audience.
open source & external audits
2,900+ servers in 67 countries
free plan without data limit
9.1

excellent
Data Volume
Devices
Protocols
Contract Period
Proton VPN Free
$0.00
monthly price
Visit Website*
Free forever
VPNs are the perfect blend of simplicity and anonymity. For those in search of even more privacy, at the cost of ease of use, we recommend "The Onion Router", aka Tor. This software uses 'relays' to make Internet communication anonymous.
While most VPNs only use a single proxy server (whereby multi-hop is growing in popularity), Tor routes data traffic through a network of nodes, encrypting data, including your IP address, every step of the way. This principle is known as "onion routing" since each security layer surrounds the one which preceded it, like an onion.
When people talk about Tor, they often mean the pre-configured browser, which uses Tor's network.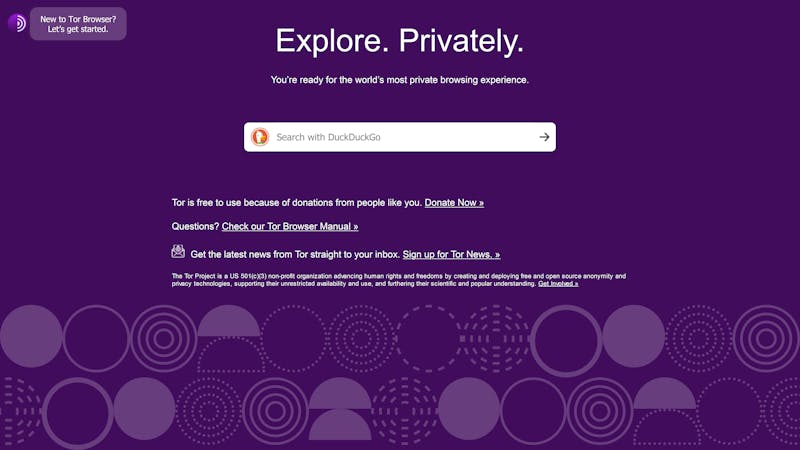 Tor offers somewhat more security than a VPN (for those who want to be even safer, they can use a VPN and Tor). Just keep in mind that this comes at the cost of user-friendliness and speed.
This solution is particularly useful for sensitive communication which should never be compromised, such as that between journalists and their sources, or whistle-blowers. Edward Snowden, the former NSA contractor, advocated using Tor for precisely these purposes and reasons. Another plus is that Tor is completely free. For those engaged in less spectacular activities, the security that VPNs provide should be more than enough.
Recommendation
Which method you use to change your IP address depends largely on what it is that you want to accomplish.
If you only want to bypass IP-based download limits, a router reset will set you on your way.
Should you want online anonymity and the ability to bypass geo-blocking, so that you can access Netflix content from abroad, or use Facebook in China, VPNs offer an excellent all-around solution.
When security and anonymity are of the utmost importance, then Tor and its integrated browser are your best bet.
For your convenience, we've summarized the differences between Tor and VPNs here.
FAQs
How can I change my IP address?
⊖
There are many ways to change an IP address. To circumvent download and other IP-based limits, a router reset should do the trick. A VPN will help you navigate past country or region restrictions, by giving you a new IP address that you can use to stream censored or otherwise unavailable content. Or, if maximum anonymity is important, you can try Tor Browser.
How can I get an IP address from another country?
⊖
Supposing that you'd like to get an IP address from a specific country to stream local content, VPNs offer the most user-friendly way. These operate servers all over the world. With their apps, you can quickly select a server in the country you'd like an IP address for, and in a few seconds, you'll be browsing as if you were actually there.
Can I change my IP address for free?
⊖
Yes, it is possible to change your IP address for free. If cost is a factor, there's Tor Browser and the free versions of many VPNs. With the latter, you'll need to make do without certain features, such as the ability to stream video content.
* Ad disclaimer:
For links marked with an asterisk, EXPERTE.com may earn a commission from the provider. The commission has no influence on our editorial rating.

Janis von Bleichert studied business informatics at the TU Munich and computer science at the TU Berlin, Germany. He has been self-employed since 2006 and is the founder of EXPERTE.com. He writes about hosting, software and IT security.
Continue Reading