Best VPN for Steam 2023: Play Blocked Games?

Author
Janis von Bleichert
Ad disclaimer:
For links on this page, EXPERTE.com may earn a commission from the provider. This supports our work and has no influence on our editorial rating.
Steam is one of the largest gaming networks on the planet. It also facilitates the purchase and download of computer games, however, what's available changes depending on where you access it from. In some countries, like Germany, censorship is strictly enforced, leading many Steam users to try their digital luck elsewhere by changing their region with a VPN.
Below, we'll let you know what's possible with Steam if using a VPN, what you should pay attention to, and which VPNs we recommend.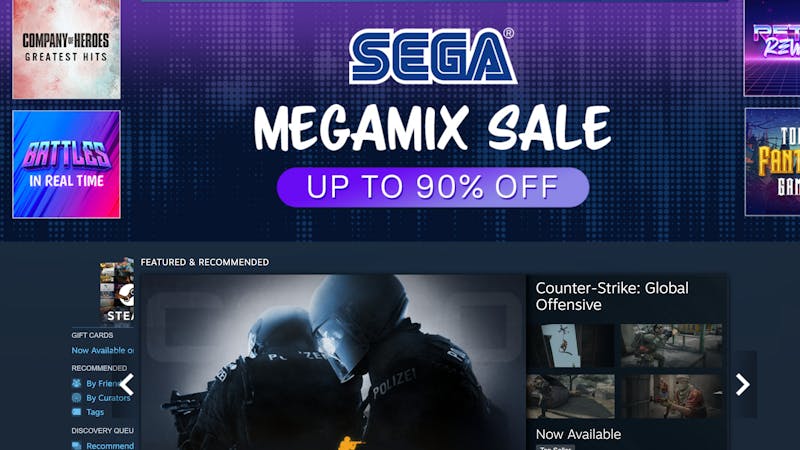 Steam is one of the worlds largest and most popular gaming platforms.
Use a VPN for Steam
What Advantages Does a VPN Offer for Steam?
Access censored or restricted games and expansions
Video and computer games are claimed to glorify violence and criminal activity. In some countries, like Germany, games that are available elsewhere (albeit age-restricted) can't be found.

However, concerned citizens (mostly parents) are just one piece of the puzzle: Lots of games were banned by Steam in Germany owing to their sexual content. Instead of introducing age bands for content, which would have satisfied German authorities, the service took the more extreme option of entirely blocking the games.

Still, whatever the reason is that a game is unavailable: With a VPN, you can purchase and download it.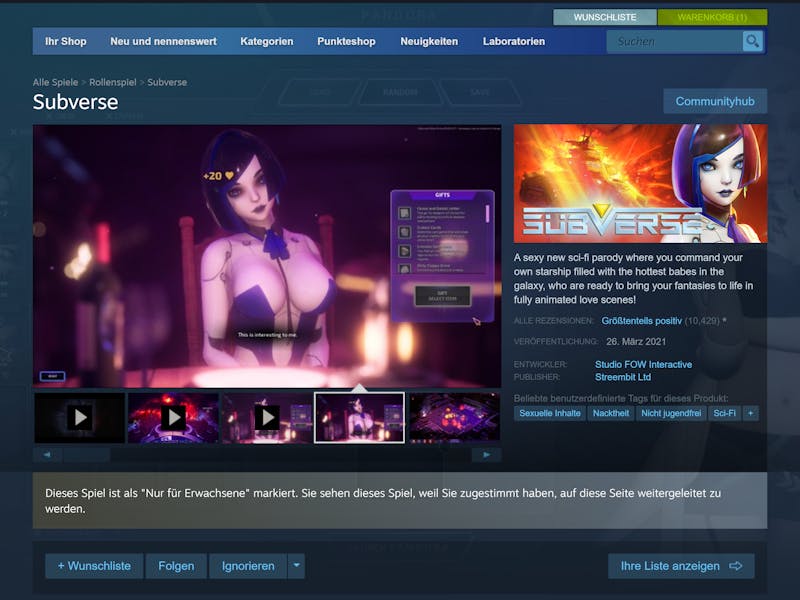 In places like Germany, some games are blocked because they're considered too violent or sexy.
Buy games for less
Steam games are priced differently around the world. With a VPN, you might be able to save money.

Play titles earlier
Release dates vary from country to country, so, by changing your region, you can start playing before anyone else.

Go multiplayer with friends around the world
Some games assign players to multiplayer servers based on their region. If you'd like to duel with people from a certain country, you can change your virtual location to make this more likely.

Avoid speed throttling
Some Internet Service Providers (ISPs) throttle their users' speeds when they've reached a certain bandwidth limit, or if the service is experiencing heavy usage. With a VPN, you can get around this.

Ward off DDoS attacks
Are you a pro gamer? Should you not just play for fun, but as a career, lag and interruptions threaten your livelihood. VPNs can protect you against denial-of-service attacks on your IP address.
Disadvantages of Using a VPN for Steam?
As we've shown above, there are many ways a VPN can improve a Steam user's experience. However, we don't want to gloss over any of the potential disadvantages or risks:
Officially, it isn't allowed
Steam users consent to the following in the subscriber agreement:

"You agree that you will not use IP proxying or other methods to disguise the place of your residence, whether to circumvent geographical restrictions on game content, to order or purchase at pricing not applicable to your geography, or for any other purpose. If you do this, Valve may terminate your access to your Account."

This means that using a VPN to get around restrictions or pay a lower price for a title is expressly forbidden. In the worst case, Steam reserves the right to lock your account if they notice such behavior, preventing you from being able to access games you've already downloaded. However, so far as we know, bans arising from VPN usage have never been handed down.

Not guaranteed to work
Even if Steam doesn't lock your account, there's no guarantee that changing your virtual location will bring any benefits. New methods of sniffing out VPN usage are constantly being developed and implemented. For example, when buying a game, you'll need to use a payment method from that location. This isn't difficult to set up, but it certainly makes things trickier.

Morally questionable
Games are cheaper in different countries because the people living there earn less on average. As such, there is a certain moral dimension to changing your location from a wealthy country to a poorer one to save a few dollars on a game. Also, consider that abusing the existing system can cause the developer to raise prices in those countries, negatively impacting the people who actually live there.

Some performance drawbacks
When using a VPN while gaming to compete against other players from a different part of the globe, you might notice a performance drop. VPNs encrypt your traffic, which negatively impacts your connection speed, one of the most important factors in online gaming. Lags or freezes are not only annoying but a huge competitive disadvantage.
Can a VPN Lower My Ping?
Performance can suffer when playing a game over a VPN. Despite this, several VPN services claim that they actually improve your ping and gaming performance. So, which is correct?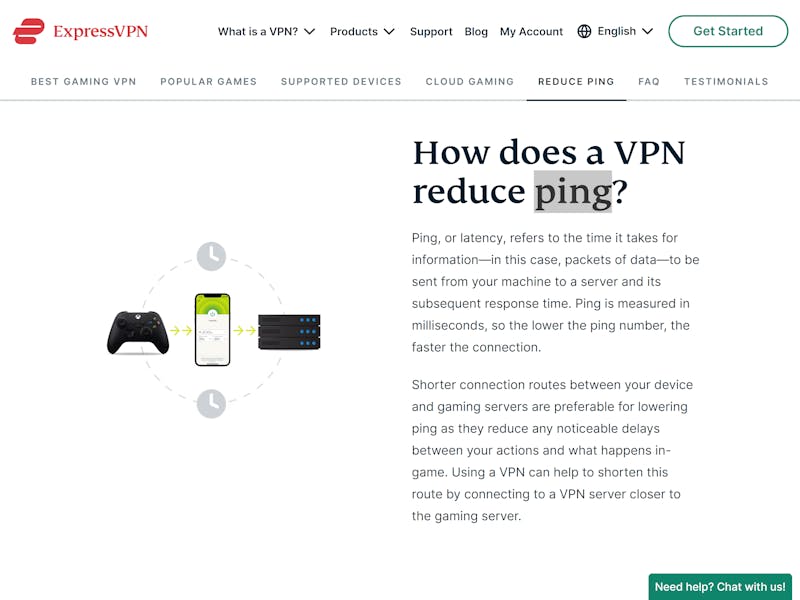 Some VPN services (like ExpressVPN) claim to be able to lower their user's pings.
We're skeptical: Since VPNs reroute traffic, often through geographically remote servers, and encrypt it, this should have a negative impact on connection quality and speed. Our own assessments with multiple programs showed that VPN connections had either no effect or a negative one upon ping.
With that said, there are situations when a VPN tunnel might actually lower a user's ping. If a VPN server were closer to the multiplayer server a gamer is on, the route between the two would be shortened. In addition, several VPN services offer dedicated gaming servers
Best VPN for Steam: Our TOP 3
In our comprehensive EXPERTE.com VPN comparison, we looked at 27 different services from top to bottom, assessing them across multiple categories. Below, we'll introduce you to our Top 3:
1.
NordVPN: EXPERTE.com's Winner Also Helps Steam Users
NordVPN is our number one VPN because it combines speed, ease-of-use, and functionality in a slick package that's also pretty affordable.
5,500+ servers, 60 countries
affordable 2-year package
9.4

excellent
Data Volume
Devices
Protocols
Contract Period
NordVPN 2-year plan
$3.49
monthly price
Visit Website*
30 days money-back guarantee
As is so often the case in our VPN series, NordVPN takes first place. Our overall winner combines performance, breadth of features, and user-friendliness in what we consider to be the best VPN package on the market.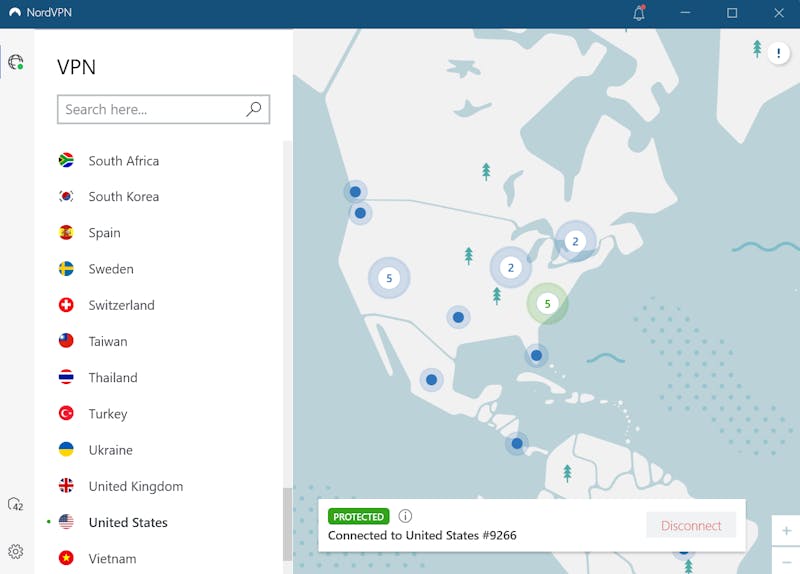 NordVPN is also a great choice for Steam users.
In our VPN speed test, NordVPN surged ahead with its excellent upload and download speeds, which should be appealing to gamers. On top of that, it has a huge server network and adheres to stringent security standards that are verified by external audits. And the cherry on top? Integrated protection against DDoS attacks.
World map app interface is a matter of taste
Installation and Features
9.4 / 10
Security and Privacy
9.4 / 10
2.
ExpressVPN: Good All-Arounder for Steam Users
ExpressVPN can impress with a strong performance, a huge server network, and excellently designed applications, but this quality also comes at a higher price.
Data Volume
Devices
Protocols
Contract Period
ExpressVPN 12 Months
$8.33
monthly price
Visit Website*
30 days money-back guarantee
ExpressVPN won't win any awards for humility, proudly claiming to be the "best VPN for gaming". For us, it was almost the best but has to settle for second place. It's an excellent VPN all-arounder, doing almost everything right for Steam users. In our speed test, it clocked in at 6th place but was still very fast and definitely adequate for gaming. ExpressVPN also comes with reliable DDoS protection.
The provider claims to be able to lower players' pings, make multiplayer games accessible from anywhere, and unlock otherwise restricted games and DLC.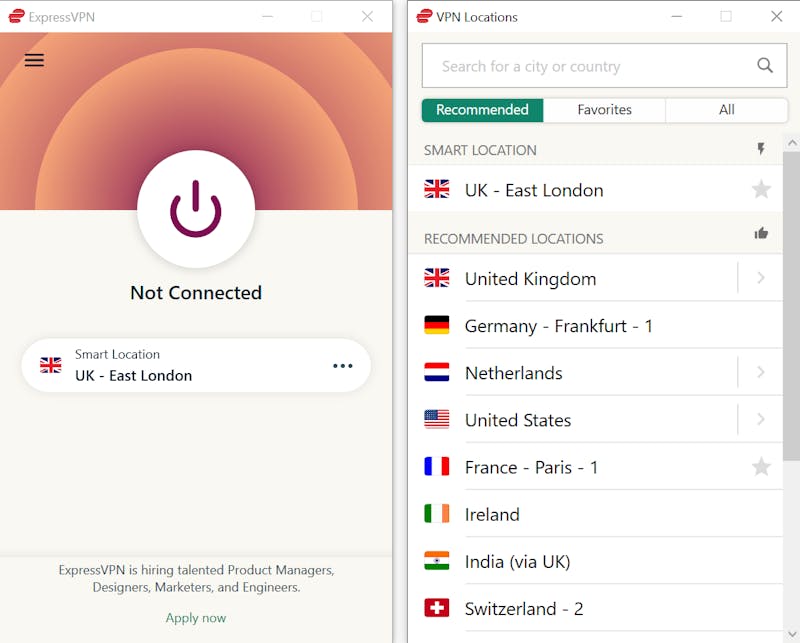 ExpressVPN is a premium VPN for gamers.
Our biggest issue with ExpressVPN is its price: If you pay monthly, this won't differ substantially from the other leading services in our sample, however, supposing that you commit to a long-term contract, you won't be rewarded with any significant savings.
More expensive than other VPNs
Security and Privacy
9.4 / 10
Installation and Features
8.6 / 10
3.
Surfshark: Price Performance Pick for Steam
Surfshark is one of the cheapest providers on the market, but it's a lot more than a great budget option: the relatively new VPN boasts strong protection, many features, and a great support with 24/7 live chat.
3,200+ servers in 100 countries
unlimited number of devices
many apps (Linux, FireTV, ...)
8.8

good
Data Volume
Devices
Protocols
Contract Period
Surfshark 24 months
$2.49
monthly price
Visit Website*
Get 83% Discount
ExpressVPN's weakness is one of Surfshark's strengths: Its 24-month subscription is likely the most affordably priced on the market, considering what you get. Surfshark's speeds were second only to NordVPN, and the variety of features on offer is worth taking note of.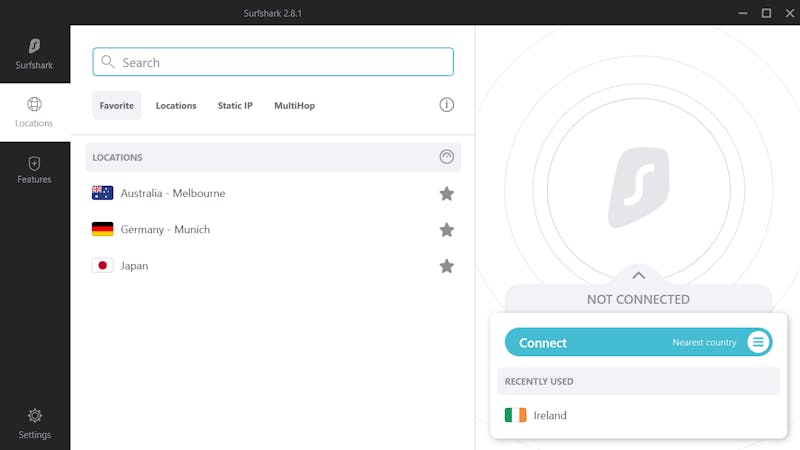 Surfshark, our price-performance pick, should also be on gamers' radars.
The provider's server network isn't as large as those of most of its competitors, however, we have very little to take issue with. Supposing that you're willing to sign on for a long-term contract, Surfshark is an affordable choice that should definitely be near the top of any Steam user's list
Very affordable (if signing on for a long-term contract)

Strong speed test performance
Server network could be larger
Installation and Features
9.4 / 10
Security and Privacy
8.0 / 10
Overall Result
Our Top 3 is really just a sampling of the best VPNs from our assessment, and there are many more services worth exploring. We looked at 27 providers, and below, have included our full ranking:
Step-By-Step Guide: Change Your Steam Region With a VPN
So, you've chosen a VPN - what's next? Below, we'll let you know how to change your Steam region, step-by-step.
Disclaimer: No Guarantee
As mentioned above, Valve, Steam's operator, prohibits VPN usage to access otherwise restricted content and/or take advantage of lower prices. Beyond that, there's no guarantee that changing your location will actually work. In the worst case, your account could be locked. Even though we aren't aware of this ever happening, you should keep the potential consequences in mind before reading on.
Step 1: Purchase a VPN subscription. In this example, we used our best-in-class, NordVPN.
Step 2: Download and install the VPN app for your operating system. You can find all of the apps your provider offers in the login or customer area.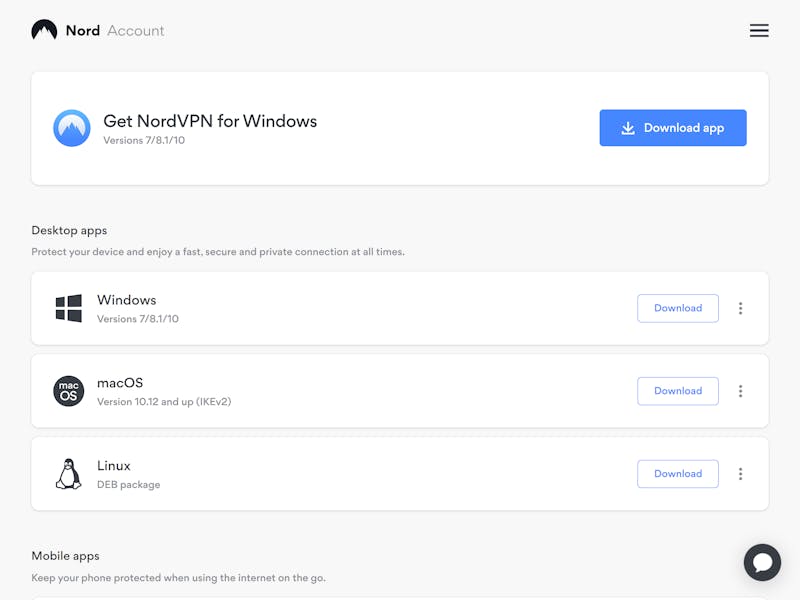 Download the right app for your operating system or device.
Step 3: Open the VPN and connect to a server in the country you'd like to access Steam from. For our example, we chose the USA.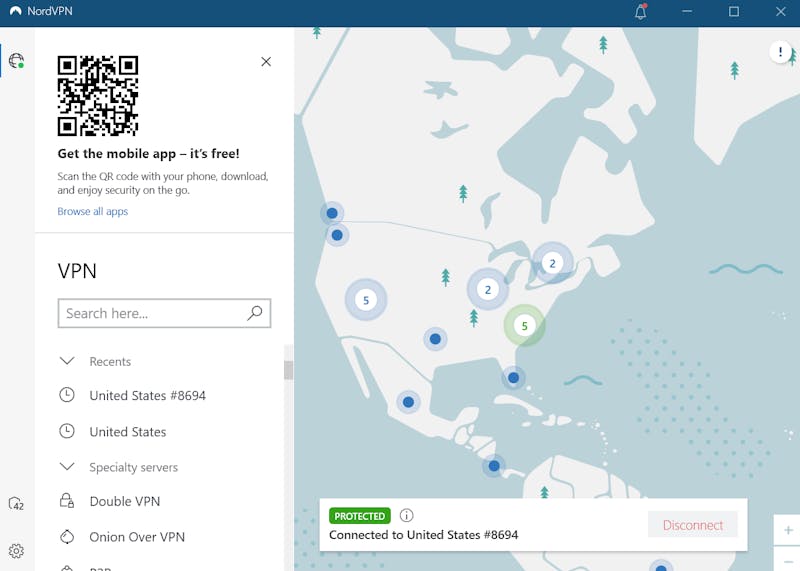 Establish a VPN connection to the country you'd like to access Steam with.
Step 4: Go to Steam's website and log in. Select a game and add it to your shopping cart. You won't buy it yet, just add it to your shopping cart.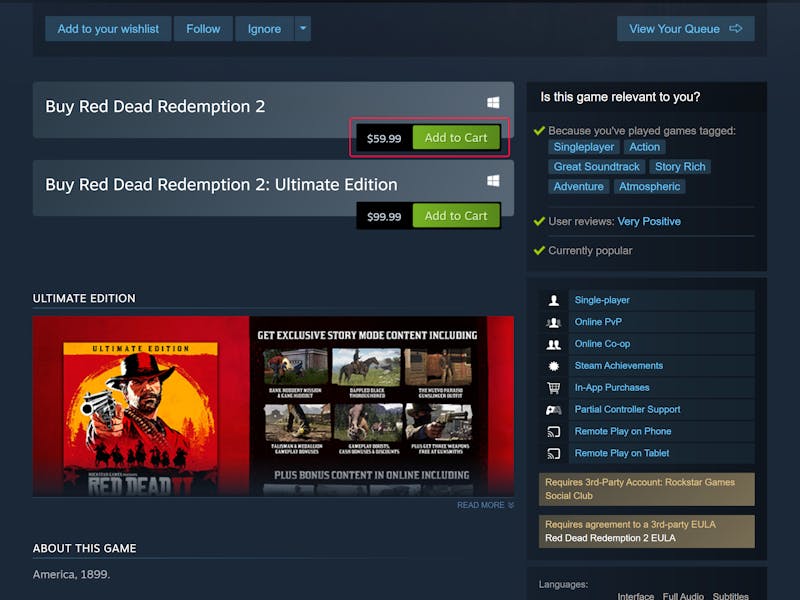 Put any game in your shopping cart: You won't need to purchase it.
Step 5: Go to your shopping cart and click on the Country dropdown menu which should appear next to the title. Here, you should see the current region that your Steam account is affiliated with, as well as the region that your VPN connection is from. Select the latter.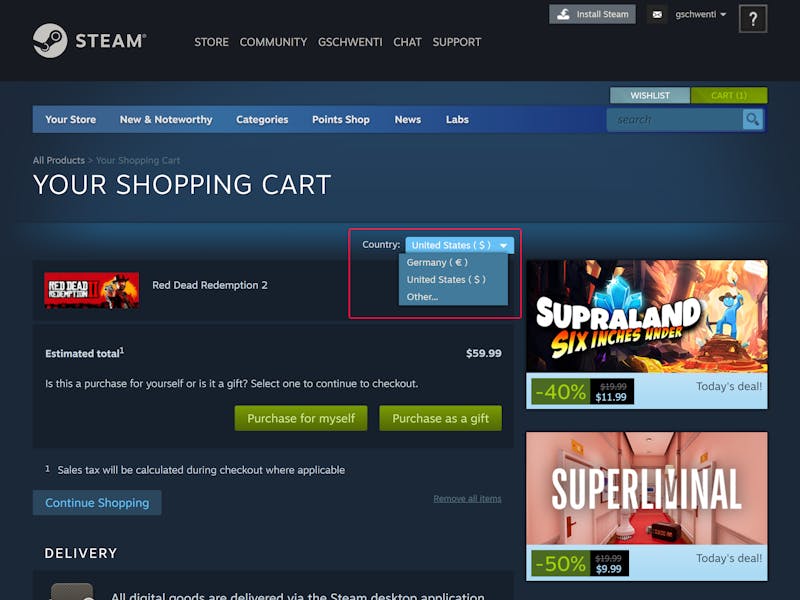 Select the region your VPN connection is to from the dropdown menu.
Step 6: Steam will now ask whether you've moved. Confirm this by clicking on the region you'd like to shift your account to.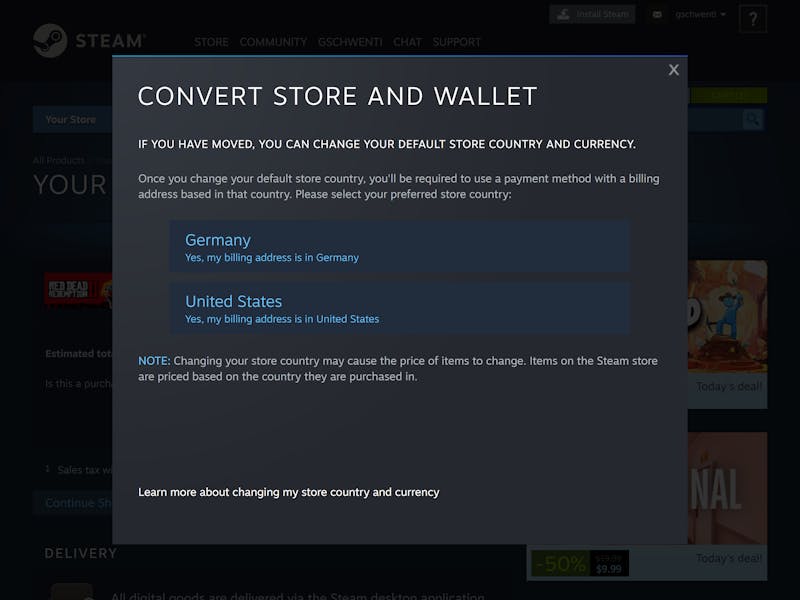 Now you have to confirm that you've "moved".
Your Steam account should now reflect the changes you've made, and you can browse through the Steam page for your new region or country. We recommend keeping a few things in mind:
1.

To buy games, you'll need an invoice address and payment method for the country you've chosen.

2.

You can only change your region every three months. Steam does not allow users to constantly update their locations.
Conclusion
VPNs make it possible to change your Steam region, which helps against censorship, access blocked content, play games earlier, and take advantage of lower prices around the world. However, Steam's operator, Valve, frowns upon VPN usage and officially prohibits it.
All the same, if gaming with Steam, VPNs offer several, less controversial advantages: You can connect to multiplayer servers around the world, and more effectively ward off DDoS attacks that target your IP address.
If you'd like to use a VPN with Steam, we recommend taking a look at our in-depth EXPERTE.com reviews to find the best provider for your needs. Assuming that you're ready to take our word for it, our Top 3 services, NordVPN, ExpressVPN, and Surfshark, are all great places to start.
FAQs
Which VPNs work with Steam?
⊖
Most VPNs are compatible with Steam. The Top 3 strongest performers from our comprehensive EXPERTE.com assessment, and also for Steam specifically were NordVPN, ExpressVPN, and Surfshark.
How can I change my country on Steam?
⊖
VPNs make it possible to change your country or region on Steam. However, this is prohibited by Steam's developer, Valve, should you intend to do it to access otherwise restricted content or take advantage of lower prices. Whatever the case, you can only change your Steam location once every three months.
What advantages do VPNs offer for gaming?
⊖
With a VPN you can access games or other content that might not be available where you're physically located. In addition, you can buy games earlier or for less, since prices and release dates vary from country to country. You'll also be able to play multiplayer with friends from around the world.
* Ad disclaimer:
For links marked with an asterisk, EXPERTE.com may earn a commission from the provider. The commission has no influence on our editorial rating.

Janis von Bleichert studied business informatics at the TU Munich and computer science at the TU Berlin, Germany. He has been self-employed since 2006 and is the founder of EXPERTE.com. He writes about hosting, software and IT security.
Continue Reading
Reviews
Comparisons
Tools & Guides