Best VPN for Japan 2023: Simulate a Japanese IP

Janis von Bleichert
Author
Each country has its own library of streaming content. For example, Netflix & Co.'s Japanese catalogs are much different than their US or UK ones, offering a variety of films, series, and anime that you won't find elsewhere. And then there are the different Hollywood Blockbusters they are licensed to broadcast. As of the time of writing, the Sci-Fi hit Dune (2021) can only be found on Japanese Netflix.
With the help of a VPN, you'll be able to borrow a Japanese IP address, making it possible to access content from the Land of the Rising Sun. However, this isn't possible with every VPN provider, not least since services seem to have considerably more difficulty in Japan than they do in the UK or USA.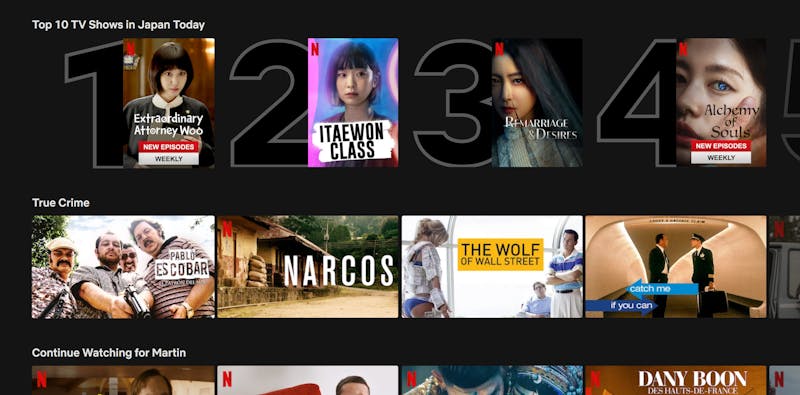 If you take a virtual trip to Japan using your VPN, you'll be able to watch local films and series.
In this article, we'll let you know which VPNs from our sample were best at creating digital tunnels to Japan.
Why Do I Need a VPN to Access Japanese Content?
VPNs which offer access to servers in Japan have a number of advantages:
Use Japan-only streaming services
Alongside international streaming providers like Netflix, there are also a number of services that are focused solely on catering to the Japanese market, such as U-Next. Unfortunately, many of them are not available abroad. A number of Japanese TV networks also offer On-Demand content online, which can only be accessed outside of Japan with a VPN. At the same time, keep in mind how difficult or even impossible it can be to register for such a service without a Japanese telephone number or payment method.

Dodge censorship
In some countries, the Internet is heavily censored. For example, the People's Republic of China uses the so-called Great Firewall to filter out a huge chunk of the Internet that its government considers, for a variety of reasons, undesirable. This includes veritable titans such as Google, Wikipedia, and Twitter. With a VPN, you'll be able to get back on the free Internet. Since connection quality depends, to a large degree, on how physically far you are from the VPN server, changing your digital location to Japan is an excellent option for anyone who finds themselves in northern or eastern China.
As you can see, there are a number of good reasons to use a VPN with Japanese servers. In our EXPERTE.com VPN comparison we thoroughly tested 22 providers. Only one question remains: Which was the best for Japan?
Best VPN for Japanese Content
A number of factors can make a VPN good: Performance, user-friendliness, and security were the three that we considered heaviest in our head-to-head comparisons. For Japan, it's also important that the provider actually has servers in the country (nearly every service from our sample did), and also, that streaming services like Netflix & Co. work (which was far more of a challenge).
For that reason, we evaluated VPNs on how well they performed in streaming content from Japanese Netflix, and below, will introduce you to our Top 3. As a disclaimer, we should note that these services worked at the time of our assessment, and that VPN performances can vary from day-to-day. So, even if you just were able to stream Japanese Netflix content yesterday, you might be out of luck today. Streaming and VPN platforms are locked in a seemingly endless game of cat and mouse, and there is little that users can do but update the server list and try again.
1.
Surfshark: Affordable, Fast, and Reliable
Surfshark is one of the cheapest providers on the market, but besides the price also impresses with strong protection, many features and a great support with 24/7 live chat.
3200+ servers in 65 countries
Unlimited number of devices
Many apps (Linux, FireTV, ...)
Very cheap on the 24-month plan
8.8

good
Data Volume
Devices
Protocols
Contract Period
Surfshark 24 months
$2.49
monthly price
Visit Website »
Get 83% Discount
Surfshark offered the best price-performance ratio in our sample and when it comes to Japan, was our top pick. It handles wonderfully and makes plenty of features available at a very reasonable price. The provider's Japanese servers were reliable: We had no issue streaming content from Japanese Netflix.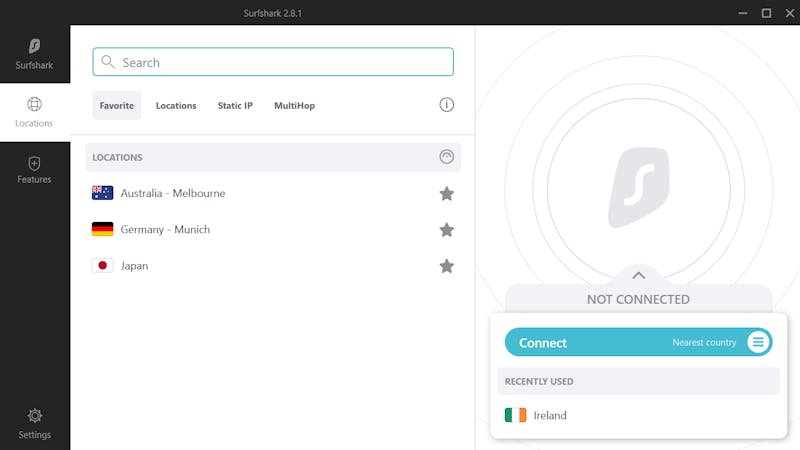 Surfshark isn't just one of the most affordable VPNs, it's also one of the best.
In our VPN speed test Surfshark regularly makes it into the Top 5, if not higher, while the variety of features it offers is great. These include different server categories (Favorites, Static IP, and MultiHop), an adblocker, as well as split tunneling. The last of these makes it possible to exempt specific programs or apps from using your VPN tunnel.
Unlocks Japanese content on Netflix

Low-priced long-term subscriptions
Server network could be larger
Installation and Features
9.4 / 10
Customer Support
8.6 / 10
Security and Privacy
8.0 / 10
2.
NordVPN: EXPERTE.com's Winner
NordVPN combines speed, user-friendliness and functionality into a coherent overall package that is also fairly affordable.
5400+ servers, 60 countries
Inexpensive 2-year package
9.4

excellent
Data Volume
Devices
Protocols
Contract Period
NordVPN 2-year plan
$2.99
monthly price
Visit Website »
30 days money-back guarantee
NordVPN stormed to first place in our overall EXPERTE.com VPN assessment, owing to the Panama-based provider's fantastic overall package which excels in performance, security, and features.
It wasn't surprising that NordVPN has a server presence in Japan, making it possible to access content on Japanese Netflix. For YouTube and other websites, our NordVPN server helped us handily bypass the region restrictions and view content that would be geoblocked otherwise.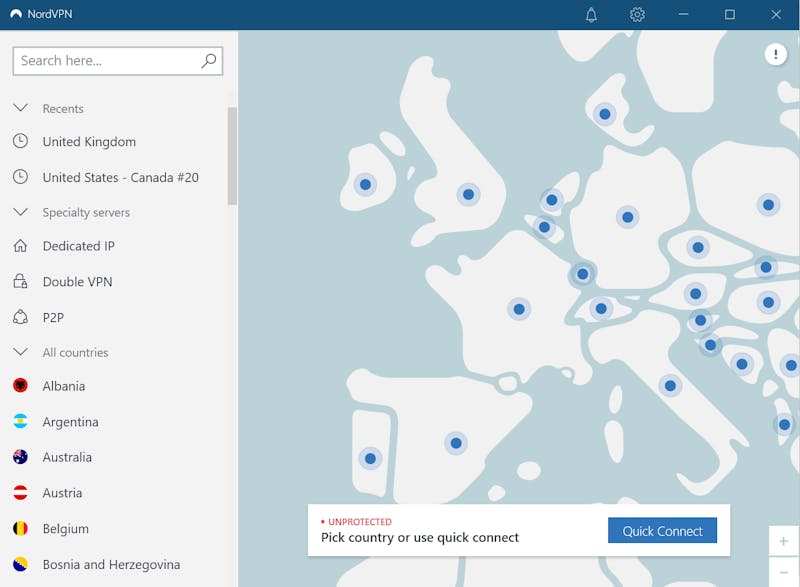 EXPERTE.com's overall winner, NordVPN, is well-suited for a virtual trip to Japan.
Although NordVPN beat out Surfshark in our speed test, our Japanese Netflix experience was better with the latter than the former. During testing, we had to restart NordVPN several times since it abruptly stopped working on Netflix.
EXPERTE.com's Overall Winner
Occasional disruptions when streaming content from Japanese Netflix
Customer Support
9.4 / 10
Installation and Features
9.4 / 10
Security and Privacy
9.4 / 10
3.
Private Internet Access: User-Friendly VPN for Japanese Content
34,000+ servers in 75 countries
No independent security audit
Weak performance in speed test
8.2

good
Data Volume
Devices
Protocols
Contract Period
Private Internet Access 3 Years
$2.19
monthly price
Visit Website »
In our overall EXPERTE.com assessment, Private Internet Access only made it to the middle of the pack. This can be traced, among other things, to its average (albeit solid) upload and download speeds, and dubious parent company (which also owns other VPNs such as ExpressVPN and CyberGhost).
For Japan, PIA cut a good figure: On Netflix, we were able to find and stream Japanese movies and series without interruptions or connectivity issues.
We found PIA's Japanese servers to be reliable for streaming Japanese content during testing.
While in Asia, we should also point out that PIA is also a great companion if travelling to China, since when using the WireGuard protocol, it is capable of overcoming the Great Firewall.
As if that wasn't enough, PIA's 12 and 24 month subscription packages are priced affordably, making it a good choice for your next virtual trip to Japan.
No difficulties in accessing Japanese Netflix
Average speed test ranking
Installation and Features
10 / 10
Customer Support
8.0 / 10
Security and Privacy
6.0 / 10
Overall Result
When it comes to bypassing country or region restrictions, Japan seems to be a difficult nut for VPNs to crack. Of the 22 providers from our sample, apart from the Top 3 listed above, few reliably allowed us to streaming Japanese content from Netflix. As such, they are more the exception than the rule.
All the same, country or region access can change quickly. For that reason, we don't recommend writing off the other services from our sample, since all of them have servers in Japan. Below, we've included a complete ranking from our overall assessment:
Best Free VPN for Japan
All of the VPNs from our Top 3 are premium, with ProtonVPN the only free solution that offers access to a Japanese server. The Swiss provider was our favorite among the freemium options, since it doesn't impose any data limits. As such, you can surf with a VPN to your heart's content and at no charge. Alongside Japan, you'll also be able to access servers in the US and the Netherlands.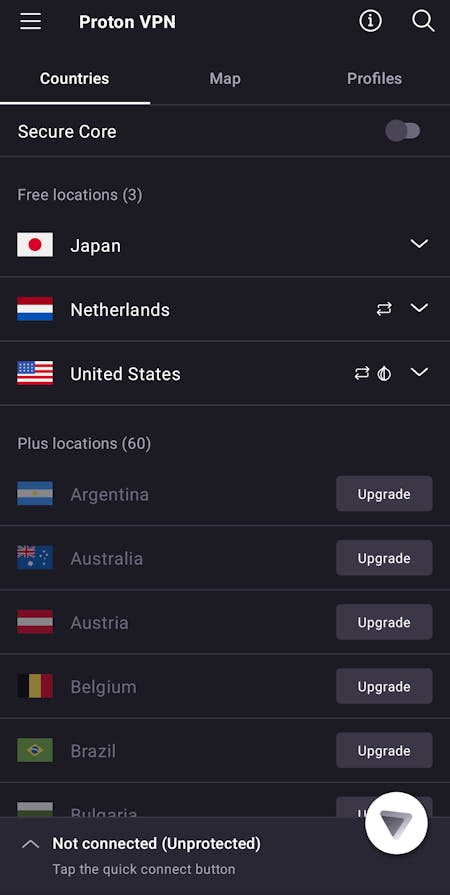 ProtonVPN is the only service from our sample that offers free users the ability to connect to a server in Japan.
However, ProtonVPN's free version (and indeed, all free VPNs from our sample) do not allow video streaming of content from abroad. With ProtonVPN, this didn't make much of a difference, as even in its premium version, Netflix sussed out our attempts to stream videos from their Japanese database.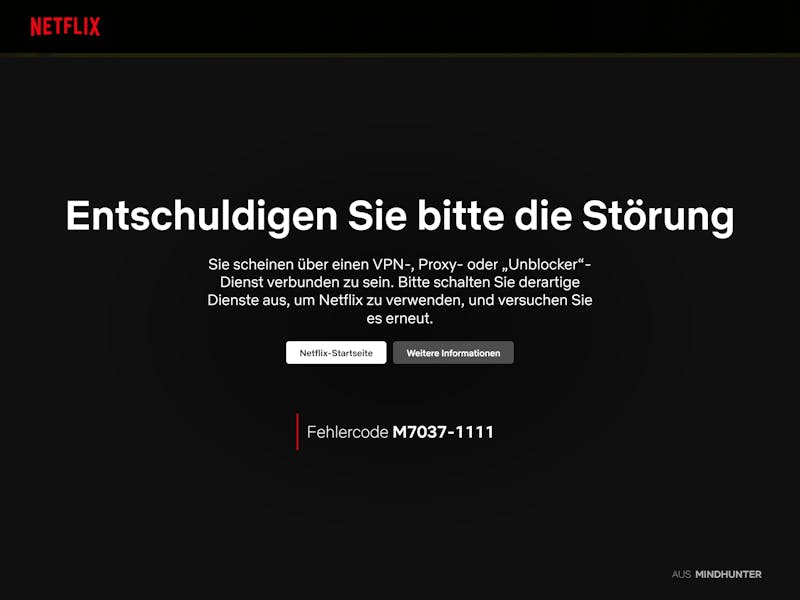 Netflix caught on to our attempt to stream content from Japanese Netflix with ProtonVPN.
In case you just need a Japanese IP address, but don't want to pay for it, ProtonVPN is the best option.
1200+ servers in 55 countries
Headquarters in Switzerland
Open Source & external audits
8.7

good
Data Volume
Devices
Protocols
Contract Period
ProtonVPN Free
$0.00
monthly price
Visit Website »
30 days money-back guarantee
Are VPNs Legal in Japan?
Yes: Both using a VPN in Japan, as well as outside of the country to connect to servers based there are completely legal. However, when you access otherwise blocked content with a VPN, you come into conflict with the streaming service's terms and conditions. For example, Netflix expressly prohibits its subscribers from using VPNs to circumvent country or region restrictions.
In the worst case, your account could be blocked or terminated, however, we're not aware of this ever happening as the result of VPN usage. From a legal perspective, you have nothing to worry about, while other consequences are improbable at best.
Conclusion
VPNs make it possible to connect to servers in Japan, circumventing censorship and country restrictions on streaming platforms like Netflix. This allows you to watch films and series only available to the Japanese market. However, not every VPN from our sample is capable of overcoming Netflix's control measures, which appear rather robust for Japan.
Those that did include Surfshark, NordVPN, and Private Internet Access, all of which offer servers in Japan that we were able to use to stream content from Japanese Netflix. With solid-strong performance, they also have user-friendly apps. In case you only need a Japanese IP address for surfing or accessing static content and don't want to pay for it, you can take advantage of ProtonVPN's free version. Be forewarned though that video streaming is not possible with this option.
You can find comprehensive reviews of all 22 VPNs from our sample in our EXPERTE.com comparison.
FAQs
How can I get a Japanese IP address?
⊖
The easiest way to obtain a Japanese IP address is to use a VPN provider which has servers located in Japan. Once you've connected to a Japanese server, you'll be assigned a Japanese IP address.
Are VPNs legal in Japan?
⊕
Which VPN is best for Japan?
⊕
Are there free VPNs for Japan?
⊕

Author: Janis von Bleichert
Janis von Bleichert studied business informatics at the TU Munich and computer science at the TU Berlin, Germany. He has been self-employed since 2006 and is the founder of EXPERTE.com. He writes about hosting, software and IT security.
Continue Reading
Reviews
Comparisons
Tools & Guides
Other languages
Deutsch