NordPass Review 2023: How Good Is the Password Manager?

VPNs and password managers might serve different purposes, but they do go hand-in-hand. Both help users to navigate the digital world more securely, so it shouldn't come as a big surprise that sometimes, they're produced by the same development teams or companies.
Perhaps after noticing this, the developers of NordVPN (our overall winner among VPNs), released a dedicated password manager in 2019. Below, we'll let you know whether NordPass lived up to our expectations, or if the sequel thrives on reputation alone.
What Is NordPass?
NordPass ⇱ is a password manager for Windows, macOS, and Linux developed by the producers of NordVPN. It is also available as a browser extension for Chrome, Firefox, Opera, and Edge as well as a mobile version for Android and iOS. We tested NordPass on Windows and Android.
NordPass Review
Installation & Usage
9.4 / 10
Free version with few limitations
Doesn't come with all that many extra features

Few options for customizing data sets
During our last check-in with NordPass, all password administration took place in the browser. In the interim, a desktop application has been added which can be downloaded from the NordPass website. It is possible to continue without registering, however, if you want to sync your passwords across devices and create a master password, you'll need a Nord account.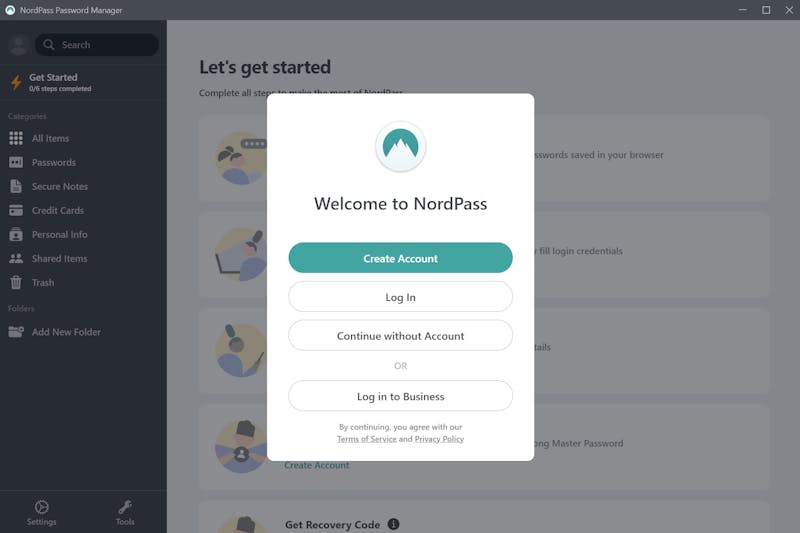 You can use NordPass without an account, but you won't be able to set a master password.
If all goes according to plan, this master password will be the last one you'll ever need to remember. As a result, you should select it carefully. Should you forget it, the only thing that can help is the recovery code, which you can request after setting a master password. A NordPass master password needs to contain at least nine characters, one of which should be a special character.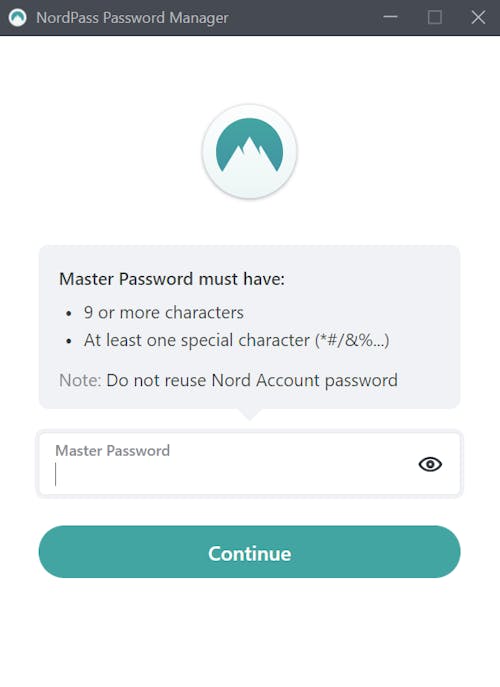 Choose your master password carefully, making sure it's not something you're likely to forget.
Should you be switching to NordPass from another password manager or already have saved data sets in your browser, you'll likely want to begin by importing this data. To do this, go to Settings > Import and Export. Several browsers and programs are supported, including LastPass, 1Password, Bitwarden, and Roboform.
In the next step, you can select which logins, notes, and credit cards you want to import. During testing, we imported a LastPass CSV file and were pleasantly surprised with the results: No mistakes! With most of the other password managers we evaluated, it was necessary to manually correct a few records after importing them.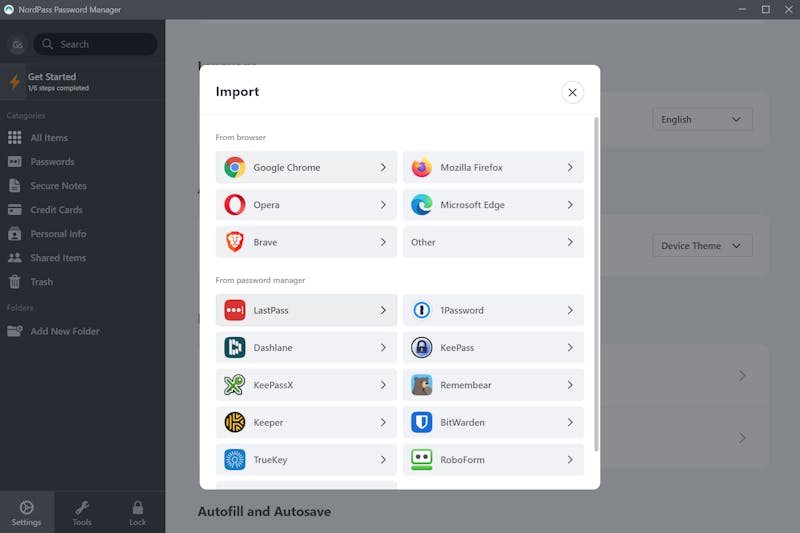 During our evaluation, importing data sets worked smoothly.
NordPass is quickly set up, and its import capabilities are second to none.
Nord Quality Apps
As is the case with most password managers, NordPass's user interface is comprised of two main components. The desktop version serves as your management center, while the browser extension acts as a mini version of the app, handling autofill.
Desktop App
Getting the hang of NordPass doesn't take much time. To the left of the main menu, you can switch between data set categories like passwords, credit cards, or secure notes and folders. In the main field, data sets for the selected categories are displayed. After clicking on a data set, a detailed view will open, from which you can take the username, password, and email address.
Also included is full-text search and the ability to add data sets.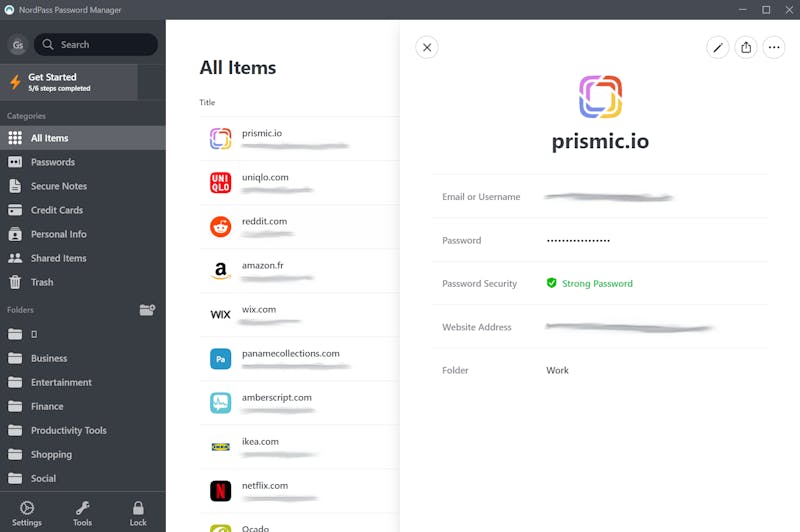 NordPass's user interface is fairly self-explanatory.
Under Settings, in addition to the import and export features, you'll also find multi-factor authentication. Here, it's also possible to change your master password, generate a new recovery code, or set NordPass to automatically log out after a specific amount of time.
Overall, NordPass's desktop version is solid, which doesn't surprise us all that much considering our past experiences with Nord products.
Browser Extension
The browser extension serves as a mini version of the desktop app, containing the same categories. The program should be able to identify which website you're on and automatically supply the correct data set, however, this didn't work flawlessly during testing. Full-text search is integrated so that you can find the correct entry. We preferred how LastPass handled this since it displayed relevant entries.
Clicking on the settings icon takes you to the password generator, which we discuss in greater detail below in the following section. By clicking on Password Health or Data Breach Scanner, you'll be taken back to the desktop app. The desktop app is also the only place where you can add new data sets.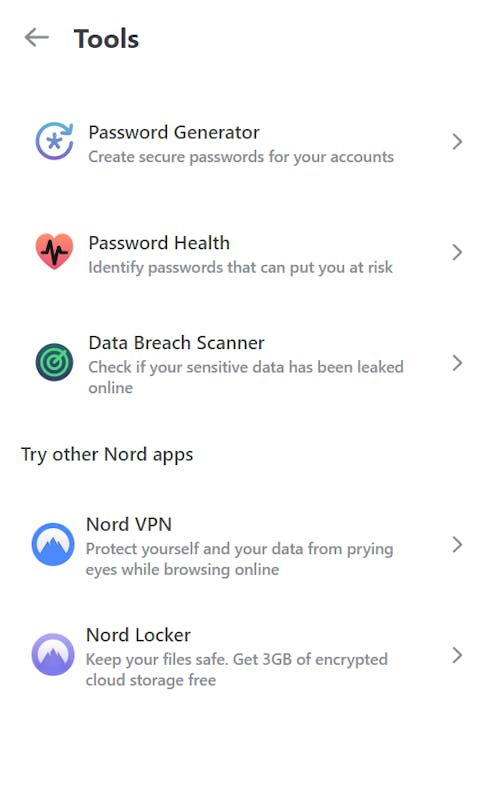 NordPass's browser extension is a mini version of the desktop app.
NordPass focuses on the most important components desired in a password manager, with the result being a nicely arranged and easy-to-understand interface. We took issue with a few minor things here and there, however, the changes that NordPass has made to its desktop app are overwhelmingly positive.
Installation & Usage
9.4 / 10
NordPass comes with all the features a password manager needs, that is to say, it has everything for managing logins and other records. Thanks to its integrated password generator, it's possible to create highly secure passwords, freely choosing their length and content. You can also create passphrases, but only if you open the password generator in the desktop app.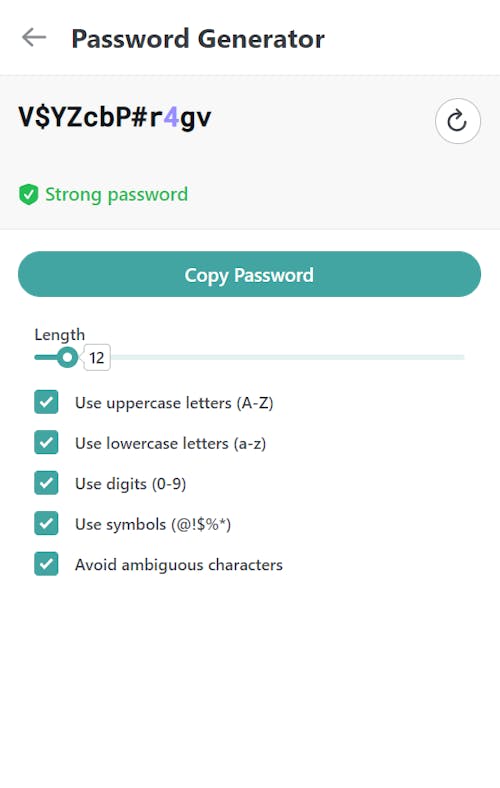 You can create secure passwords with NordPass's password generator.
Reliable Autofill
Password creation is made easier with NordPass's automatic recognition feature. Whenever you visit a site, the program identifies the password form. If you click on this, an automatically-generated password will be shown which you can insert by clicking again. As soon as registration is complete, another window will open where you can save your login data to NordPass.
Broadly speaking, NordPass's autofill didn't disappoint: For pop-up or multi-step logins the small NordPass symbol appeared, supplying the correct login information to the right form. We were also able to automatically input payment information without issue.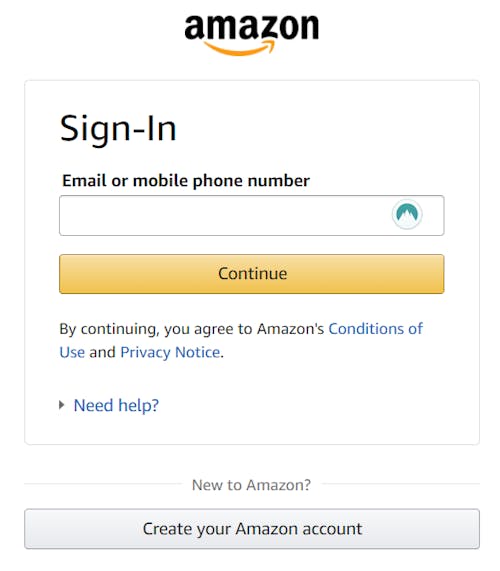 NordPass's autofill is reliable, as can be seen here in use with Amazon.
Password Sharing
After clicking on the three-point menu in the upper right of the detailed view, a button with Share written on it should appear, which you can use to share selected data sets with other NordPass users. The person whose email address you enter will be given complete access, allowing them to view and edit any elements that you share with them, or partial rights, which only allows them to use usernames and passwords, but not edit or view them.

If you're jointly using a Netflix account, you can easily (and safely) share the login credentials for it with other NordPass users.
Additional features can be found in the Tools area. These include a security center, where weak, old, and re-used passwords are listed. You'll need to manually alter these passwords since NordPass lacks an automatic password changer like that which Dashlane provides.
The Data Breach Scanner checks for leaks and lets you know whether your email addresses or passwords have been compromised.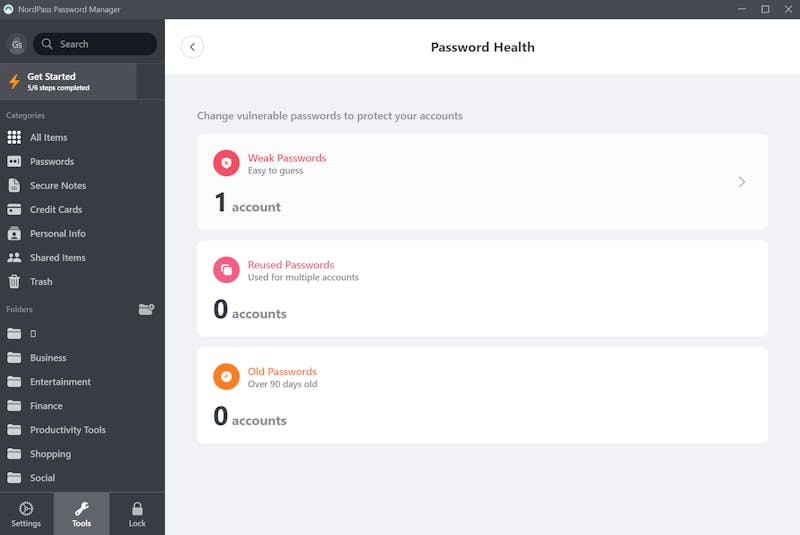 NordPass lets you know which passwords you should change sooner rather than later.
NordPass does provide its users with access to the most important features, but not anything that other password managers don't have. In some respects, the password manager could offer more: Your options when creating data sets are somewhat limited and it isn't possible to create user-defined fields.
When it comes to categories like identities, this is frustrating since you're limited to basic contact data such as your address. You won't find preset subcategories for passports or IDs, and you won't be able to manually add these either. Other password managers offer more flexibility in this area.
As might be expected, NordPass utilizes AES 256-bit encryption. All logins are encrypted according to the highest security standards, meaning that your data is extremely safe.
Should you want to add further security to your account, you can do so by activating multi-factor authentication connecting it with authenticator apps like Google Authenticator, Duo Mobile, or Authy, or a physical security key.
Two-factor authentication can be accessed through Settings, but to set this up, you'll be forwarded to your Nord account in the browser.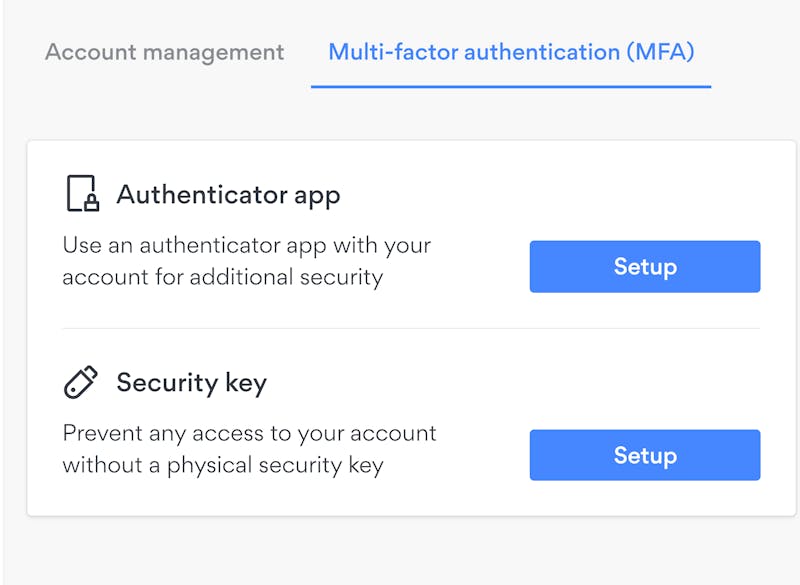 It's possible to protect your account from unauthorized access with multi-factor authentication.
Ultimately, you're responsible for the security of your master password. What sets NordPass apart from other password managers is the emergency recovery code, which offers a lifeline in case you forget your master password. With that said, the recovery code poses a security risk if it falls into someone else's hands. So keep it safe and don't store it in NordPass!
The NordPass smartphone app is as easy to use as its browser counterpart, including categories for your logins, notes, and credit cards, as well as a recycling bin. All data is continuously synchronized between your smartphone and browser, with the sole (and somewhat ironic) exception of "Shared Items", which are only visible in the browser version.
All tools familiar from the desktop version, Password Health, Data Breach Scanner, and the Password Generator, are also available in the mobile app.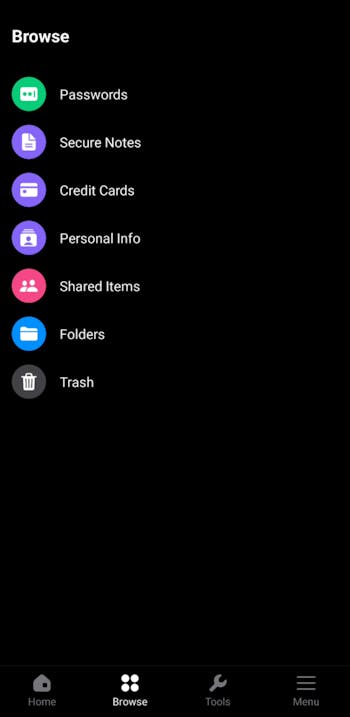 NordPass's smartphone app is missing a bit of the Nord 'magic'.
By clicking on Settings, you'll also have the option to unlock your password vault via fingerprint scan. This makes mobile usage a bit more practical, though still susceptible to the security gaps typical for this kind of software.
NordPass does not offer a dedicated browser. If you are redirected to a website via an entry in your vault, your smartphone's default browser will be used. We tested Google Chrome on Android and found NordPass's autofill to be extremely reliable, with nearly all of our logins automatically recognized. We only encountered problems when the URL differed slightly from that which was on record.
Taken together, NordPass's smartphone app is decent, reliable, and easy to use. Optically, it's missing the Nord 'sparkle', and has a somewhat generic look.
Since our last review, NordPass's support has noticeably improved. The help center has been enhanced with FAQs and guides and live support is available via live chat or support ticket. Using live chat, it only took a few seconds to get in touch with a friendly staffer who competently answered our questions.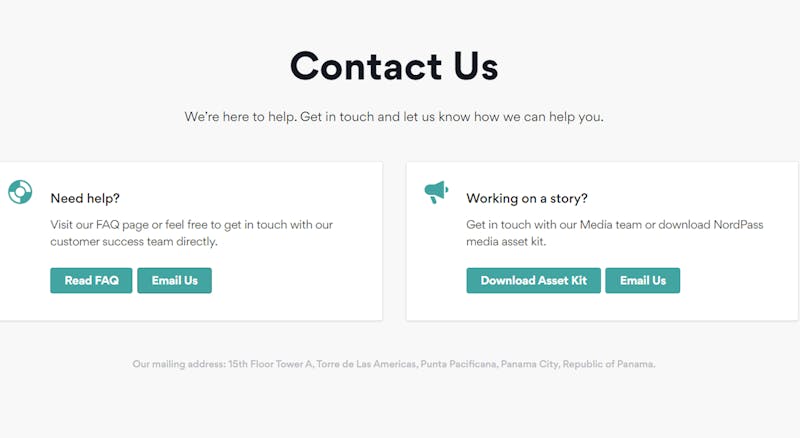 Direct support is available via live chat or ticket.
As such, so far as support is concerned, there isn't really much to take NordPass to task with.
As with most other password managers, how much you pay for NordPass depends on the length of your subscription. When we reviewed the service, its 2-year plan was 50% cheaper than the pay-by-month option. A Family rate is also offered which includes up to five users.
Corporate packages are available. Companies with up to 250 users pay a flat rate per user while larger organizations should get in touch with Nord.
NordPass's free version is particularly attractive since you won't have to deal with any data set or synchronization limits, only having to make do without security tools and data set sharing.
A current price list for NordPass can be found below:
Free
Premium
Family
Business
Set-up Fee
$0.00
$0.00
$0.00
-
Base Price per Month
$0.00
$1.99
$2.79
-
Price per User
-
-
-
$3.59
Contract Period (Months)
0
24
24
24
Limits
Number of Users
1
1
6
250
Number of Passwords
unlimited
unlimited
unlimited
unlimited
Number of Devices
1
unlimited
unlimited
unlimited
Features
Sync Multiple Devices
Password Sharing
Teams
Zero-knowledge Encryption
Emergency Contacts
Two Factor Authentication
Local Storage
Browser

Edge

Chrome

Firefox

Opera

Edge

Chrome

Firefox

Safari

Opera

Edge

Chrome

Firefox

Safari

Opera

Edge

Chrome

Firefox

Safari

Opera

Platforms

Cloud / SaaS

Android

iOS

Cloud / SaaS

Android

iOS

Cloud / SaaS

Android

iOS

Cloud / SaaS

Android

iOS
It's possible to pay for NordVPN by credit card, Google Pay, Amazon Pay, or cryptocurrency. All subscriptions come with a 30-day, money-back guarantee, however, if you want to try the service without inputting any credit card or payment information, a seven-day trial of the full version is also offered.
Conclusion
Installation & Usage
9.4 / 10
NordPass is easy to recognize as part of the 'Nord' family, sharing many of the same characteristics which made NordVPN so successful. The password manager is well-designed, easy to use, and quickly integrated into any browser. Data importing worked without issue, making the process of switching from another service particularly convenient.
In terms of features, NordPass has all of the bases covered, but could offer more flexibility, for example, in terms of creating and customizing data sets. Similarly, you won't find any of the extravagant features you get with services like Dashlane.
Beyond that, NordPass is a solid choice for a password manager, impressing owing to its powerful free version with which you can create as many entries as you'd like and easily sync between your desktop and smartphone.
NordPass Password Manager
NordPass stands out with its beautiful design and ease of use, and offers a fully-fledged free version that allows you to create and synchronize an unlimited number of passwords.
full-featured free version
few options for customizing data sets
8.5

good
Passwords
Devices
Users
Contract Period
NordPass Free
$0.00
monthly price
Visit Website »
30-day money-back guarantee
Alternatives
Bitwarden offers an equally powerful free version, likewise without data set or device sync limits.
Should you be after more features, you might want to consider Dashlane. The top performer from our comparison series provides excellent security, is intuitive to use, and comes loaded with features, such as an automatic password changer.
The best alternatives to NordPass can be found below:
Dashlane Password Manager
Dashlane is a great all-rounder that makes managing your logins and other account details as easy as pie thanks to its many features, a strong security posture, and an easy-to-use interface.
user friendly and intuitive
zero-knowledge encryption
comprehensive security center
automatic password changer
9.1

excellent
Passwords
Devices
Users
Contract Period
Dashlane Free
$0.00
monthly price
Visit Website »
Try for free
1Password Password Manager
1Password's password vault is filled to the brim with features, including handy extras such as the travel mode. With excellent security and a solid user interface on top, 1Password is one of the best password managers out there.
zero-knowledge encryption
reliable autofill function
8.7

good
Passwords
Devices
Users
Contract Period
1Password Standard
$2.99
monthly price
Visit Website »
Free 30 days trial
Keeper is one of the best password managers on the market thanks to its many features, high reliability, and extensive configuration options.
Passwords
Devices
Users
Contract Period
Keeper Security Unlimited
$2.04
monthly price
Visit Website »
Download Keeper
Bitwarden Password Manager
Bitwarden can impress with easy-to-use apps, reliable autofill, and a few handy security features. Plus, it's pretty affordable – and offers a solid, feature-rich free plan.
user-friendly applications
good security, externally tested
paid features (e.g. password sharing)
8.4

good
Passwords
Devices
Users
Contract Period
Bitwarden Free
$0.00
monthly price
Visit Website »
Enpass offers intuitive application with solid features and reliable autofill. Handy: the connection to the cloud is optional, and you can synchronize locally if you prefer.
one-off price instead of subscription
optional cloud connection
not great for password sharing
8.2

good
Passwords
Devices
Users
Contract Period
Enpass Free
$0.00
monthly price
Visit Website »
Frequently Asked Questions
NordPass is a password manager available both as a browser extension for Chrome, Firefox, Opera, and Edge as well as a mobile version for Android and iOS. With it, you can manage your passwords and logins, in addition to other sensitive data like credit cards and secure notes, in an encrypted and secure manner. NordPass was developed by the creators of NordVPN, one of the best VPN services on the market.
NordPass creates, stores, and manages all of your passwords in encrypted form. Access to your passwords (and other data including credit cards and secure notes) is only available after inputting your master password. Once you've set up your digital 'vault', this master password is the only password you'll ever need to remember.
NordPass is highly secure. All data is encrypted using AES 256 and you can add further protection to your account by activating multi-factor authentication. However, it's important to remember that a password manager is only as secure as your master password, so select it carefully.

Martin Gschwentner majored in American Studies and Media Studies in Germany, the USA and France and works as a freelance editor in Paris. He is a doctoral student at the Institute for English and American Studies at the University of Paris Diderot, where he is researching the influence of money on US politics. On EXPERTE.com he writes about IT security, data protection and software for the self-employed and small businesses.

Translator & Editor: D Bare
Continue Reading
Reviews
Comparisons
Tools & Guides