VPN vs. Proxy: What Are the Differences and Which Is Better?

Author
Janis von Bleichert
Our editors test and evaluate all services independently. For links on this page, EXPERTE.com may earn a commission from the provider.
VPNs and proxy servers make similar promises to their user bases: Greater digital anonymity and privacy, and the ability to change your virtual location in order to overcome geographic restrictions and stream content from abroad.
However, VPNs and proxy servers are definitely not the same. In this guide, we'll let you know what the differences are, and what the better option is, depending on the situation you find yourself in.
VPN vs. Proxy – What Are the Differences?
VPNs and proxy servers do have a lot in common: Both are tools that work as intermediaries between the user and the content or website they're attempting to access, usually by concealing the former's details. A VPN takes things a few steps further than a proxy, since it doesn't only conceal your IP address, but also encrypts your entire connection.
But that's not the only difference. Below, we'll look at both solutions side by side and highlight the differences in a convenient table.
What Is a VPN?
Virtual private networks offer their users the ability to connect to and browse the Internet with enhanced anonymity and privacy, while also providing a host of other advantages. Thanks to their specially configured servers, spread all across the globe, VPN services encrypt your traffic, keeping prying eyes away from information that might reveal your identity or give clues as to your surfing behavior.
Put more simply, it's helpful to think of a VPN connection as a secure tunnel between your computer and the Internet. Whenever surfing with a VPN, all of your Internet traffic is routed through this tunnel, making it impossible for others to see its origins. In addition, your IP address will be concealed and invisible to third parties, preventing you from standing out online.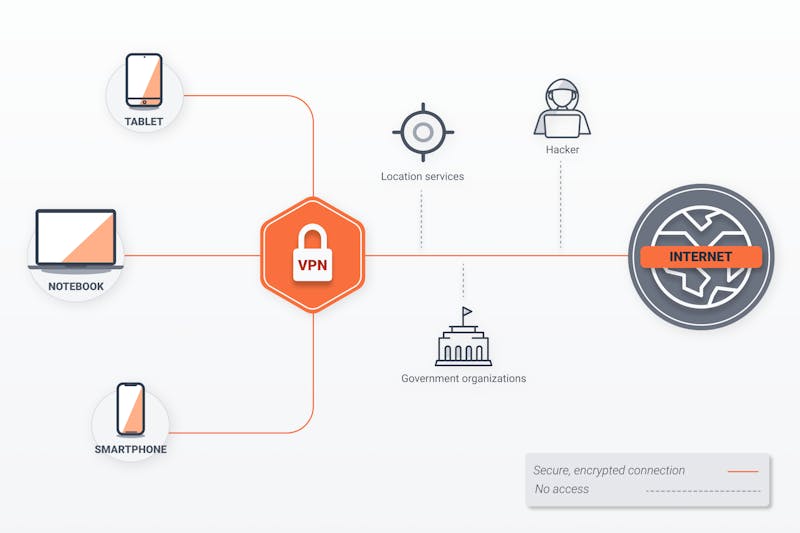 VPNs offer considerable anonymity online.
Not only is your IP address masked, but it's also changed to that of your VPN server's location. Should you have connected to a VPN server in say, the UK, websites you visit will see you as a UK-based visitor. This is what allows things like geo-blocking to be overcome, and content to be accessed that otherwise wouldn't be available in your physical location.
How Can I Create a VPN Connection?
There are hundreds of VPN services that offer specialized clients through which a VPN connection can be established in a matter of seconds. Once downloaded and installed, simply select the location you'd like to connect to and click on 'Connect'. Typically, these include extra features, such as split tunneling, which limits the usage of your VPN tunnel to specific programs or applications that you select.
VPN services often work on the subscription model: In order to access all of their features and servers, you'll need to pay a monthly fee.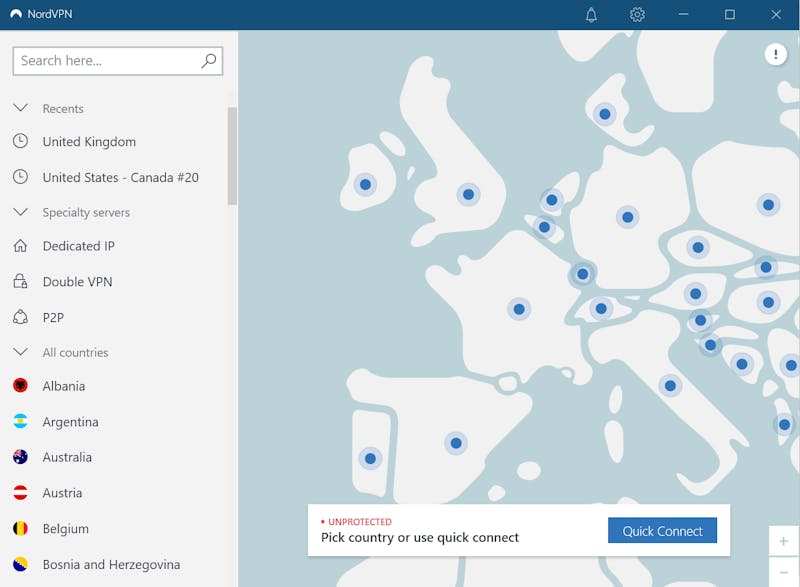 With VPN software, like that from NordVPN shown above, you can quickly establish a VPN connection.
Most VPN apps are designed similarly, however, when it comes to performance, security, and user-friendliness, there are significant differences. A little bit later, we'll introduce you to our Top 3 VPNs.
Reviews
Comparisons
Tools & Guides
What Is a Proxy?
A proxy also serves as an intermediary in your network. It conceals your IP address and location by routing requests sent by your computer (or another end device) through a special web server, minimizing how much direct contact you and the target server have. As such, proxy servers also enhance your privacy and anonymity.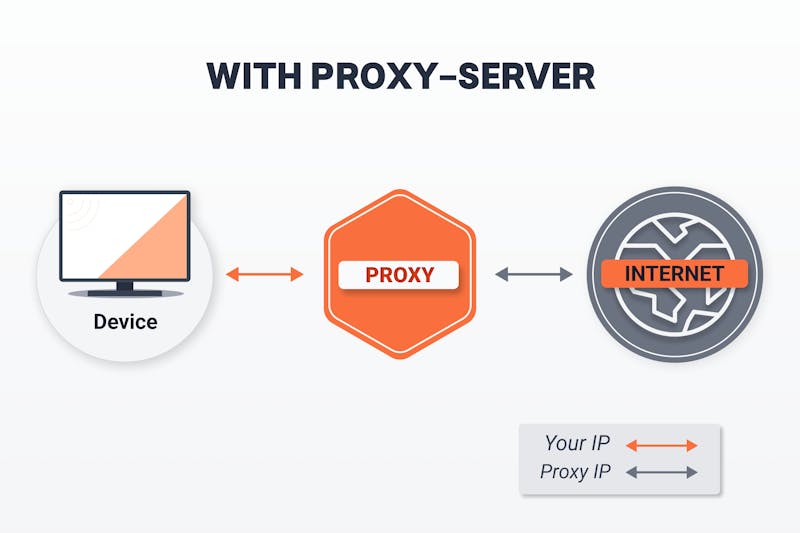 Proxy servers reroute your connection and conceal your IP address.
The most marked difference with a VPN is that a proxy server doesn't encrypt your connection. It does provide a certain amount of anonymity, since it masks your IP address, however, it offers less anonymity than a VPN.
How Can I Establish a Proxy Connection?
In contrast to a VPN, you won't need any additional software to create a proxy connection. Generally speaking, you have three options:
1.

Web proxy: The easiest way to connect via a proxy server to certain websites is through so-called web proxies. Simply input the URL of the website you'd like to visit on these, and you'll be able to visit the target over a proxy connection.

2.

3.

Configure a proxy on your operating system: If you'd like to use a proxy for your entire Internet connection, you'll need to set it up on the operating system level.
To manually set up a proxy, you'll need the IP address of a proxy server (more on this below in the Free Proxy Server section).
Proxy Server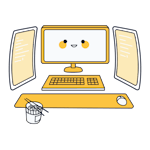 Differences Between a VPN and a Proxy
In the table below, we summarized the most important differences between VPNs and proxies:
| | Proxy Server | VPN |
| --- | --- | --- |
| | | |
| | Usually free, however, there are more reliable premium options | Typically premium, however, there are limited free options |
| | Manual (exception: web proxies and browser extensions) | |
| | Theoretically faster, since they lack encryption, but depends on the proxy server | Some loss owing to encryption, but overall, more consistent |
| | Depends on the server, however, most free options aren't particularly reliable | Varies from provider to provider, but generally, reliable |
Which Is Better: Proxy or VPN?
Now that you've been introduced to both VPNs and proxies, you might be wondering which is better. Our answer: This depends entirely on what it is that you intend to do. VPNs are somewhat more versatile, reliable, and useful.
Still, both have their uses:
When Is a Proxy Better?
Bypass regional restrictions
Since proxies allow you to get around regional restrictions, they have a number of practical uses: You can use them to access streaming content that might not be available where you're physically located, such as HBO Max, to take advantage of online shopping offers from around the world, or to overcome Internet censorship measures like the Great Firewall of China.

Basically free
There are tons of free proxy servers. With them, you can enjoy all of the advantages a proxy offers without having to pay the monthly subscription fee associated with a VPN.

No software needed
Regardless of whether you're using a basic Web proxy, or a manual proxy set up in your browser or on your operating system, you won't need to install any extra software.
No encryption
Proxy servers enhance your privacy by masking your IP address, however, your connection remains unencrypted. VPNs, on the other hand, encrypt all traffic between your computer and the Internet.

Deficits in speed and reliability
There are nearly unlimited numbers of free proxy servers online, however, they're usually slow and unreliable. Chances are good that you'll need to change servers several times.

Limited areas of application
Depending on the type of proxy and server you've connected to, your connection will likely be limited to certain websites or types of traffic (i.e. HTTP).

Questionable operators
As the saying goes, "There's no such thing as a free lunch", and with free proxy servers, there are often big question marks over who is actually operating them. You might inadvertently have given a bad actor access to your data.

User-unfriendly
While not having to install an app or client might seem convenient, it actually presents a disadvantage: Manual configuration means that changing your proxy's location is more difficult to do than with a VPN. If you'd like to use your proxy connection to access different streaming libraries and jump between them, VPNs are much more convenient.
EXPERTE.com Free Proxy List
Should you want to manually configure a proxy connection, you'll need the IP address of a proxy server. You can get one of these from our EXPERTE.com Proxy List, which we frequently update. It provides a selection of free proxy servers, along with their IP, and information about their reliability.
When Is a VPN Better?
As we've noted above, VPNs provide enhanced protection compared to proxy servers. For that reason, a VPN is a better choice when you're interested in not only concealing your IP address but encrypting all of your Internet traffic. For circumventing regional restrictions, they are also much more versatile than proxies: Thanks to their user-friendly apps, you can change your server location with just a few clicks.
We won't mince our words: VPNs are more useful and multi-faceted than proxy servers. At the same time, VPNs are often touted as a magic elixir for online anonymity, without which no one should browse the Internet. The reality is somewhat more complicated since VPNs also have weaknesses and aren't a silver bullet for every digital danger.
Below, we've briefly listed the most important advantages and disadvantages of VPNs:
Safe surfing (especially on public WiFi)
Public WiFi networks are safer than ever thanks to HTTPS encryption, however, you still have to be on your guard when connected to them. With a VPN, you can protect against attacks by third parties, since your traffic is invisible to would-be cyber criminals.

Enhanced privacy thanks to encryption
Since, in contrast to a proxy, VPNs encrypt your traffic, removing any direct contact between your device and the Internet service you're attempting to visit or access, third parties can't follow your online activities. As such, your privacy is noticeably enhanced with a VPN.

Circumvent regional restrictions
VPNs are perhaps most famous for their ability to get around regional content restrictions. They also take a more practical approach to this than proxy servers: VPNs can be installed on all kinds of devices, such as Smart TVs, making it simple to watch Netflix from abroad.

Device-level protection
While proxy servers only work on the application or browser level, VPNs are designed for the device level. They can be configured on your router in order to ensure that all connected devices make use of your VPN tunnel.
No 100% anonymity
No VPN is 100% secure. In addition, you have to make sure that the service you've selected is reliable and trustworthy since even when third parties can't peek over your digital shoulder, the provider might be able to. Most VPN providers make promises not to log any of their users' data, however, you have to take them at their word for this most of the time.

Usually paid
In order to enjoy all of the advantages offered by a VPN, you'll need to purchase a paid subscription. There are free VPNs, which usually have certain limitations or conditions. However, none are designed for video streaming, the selection of servers is usually small, and you'll likely have to contend with performance or data limits of some sort.
EXPERTE.com's Top 3 VPNs
If you've decided to use a VPN, all that's left is to select the right provider. The choice can be daunting, so, we're going to introduce you to the Top 3 services from our comprehensive EXPERTE.com comparison of 22 leading services.
Our Top 3 are:
1.
EXPERTE.com's Winner: NordVPN
NordVPN is our number one VPN because it combines speed, ease-of-use, and functionality in a slick package that's also pretty affordable.
5,500+ servers, 60 countries
affordable 2-year package
9.4

excellent
Data Volume
Devices
Protocols
Contract Period
NordVPN 2-year plan
$3.49
monthly price
Visit Website*
30 days money-back guarantee
NordVPN took first place in our assessment, offering what in our minds was the best overall combination of performance, security, and usability. In our performance test, the Panama-based VPN beat out its rivals thanks to its excellent upload and download speeds and huge server network.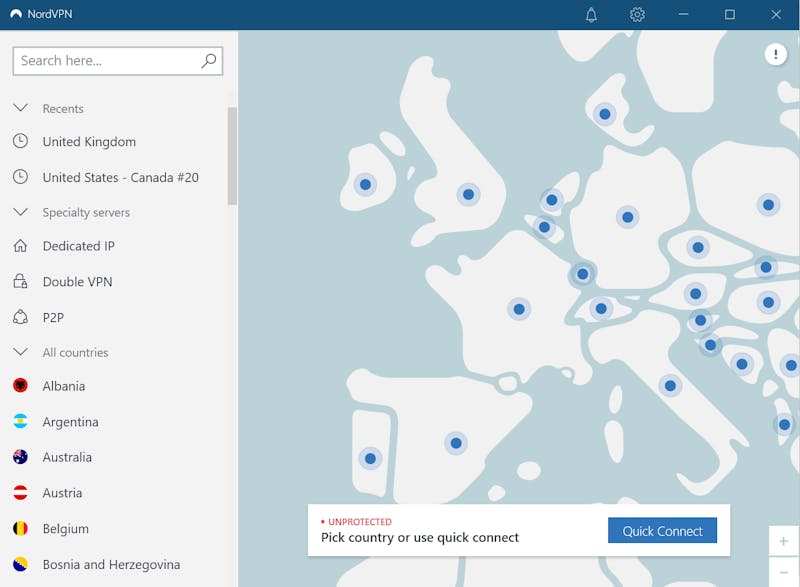 EXPERTE.com's test winner, NordVPN, impressed across the board.
The client's user interface, featuring an interactive world map, is also very appealing. All of this is backed up by NordVPN regularly submitting to independent security audits and being available at a very affordable two-year subscription price.
Installation and Features
9.4 / 10
Security and Privacy
9.4 / 10
2.
Solid Overall Package: ExpressVPN
ExpressVPN can impress with a strong performance, a huge server network, and excellently designed applications, but this quality also comes at a higher price.
Data Volume
Devices
Protocols
Contract Period
ExpressVPN 12 Months
$8.33
monthly price
Visit Website*
30 days money-back guarantee
For years, ExpressVPN has been one of the most popular VPNs, and not without reason. The service performs well, is backed up by a huge server network, and features an intuitive app. We particularly liked its browser extension, which in contrast to those of many of its competitors, doesn't use a proxy tunnel, but an encrypted OpenVPN connection.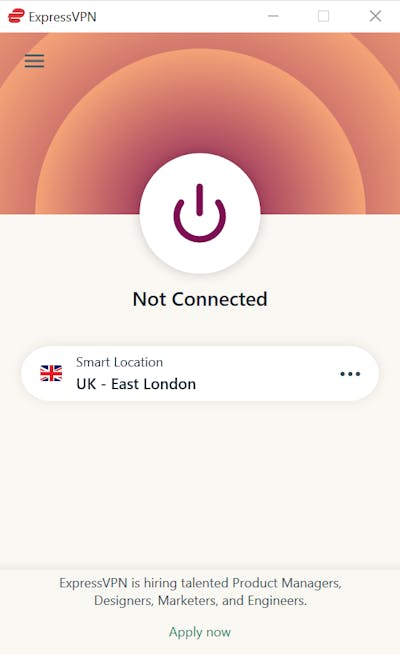 ExpressVPN has been one of the most popular VPNs for years.
The only downside is that ExpressVPN is considerably more expensive than other services, mostly owing to its long-term plans not coming with any significant rebate.
Security and Privacy
9.4 / 10
Installation and Features
8.6 / 10
3.
Price-Performance Pick: Surfshark
Surfshark is one of the cheapest providers on the market, but it's a lot more than a great budget option: the relatively new VPN boasts strong protection, many features, and a great support with 24/7 live chat.
3,200+ servers in 100 countries
unlimited number of devices
many apps (Linux, FireTV, ...)
8.8

good
Data Volume
Devices
Protocols
Contract Period
Surfshark 24 months
$2.49
monthly price
Visit Website*
Get 83% Discount
In contrast to ExpressVPN, Surfshark excels thanks to its sizable discount for long-term subscribers. Users signing up for 2 years will pay around $3 per month for the VPN.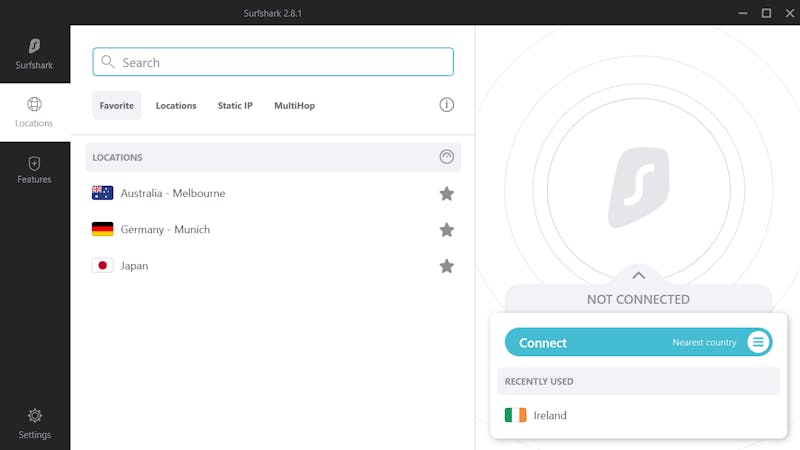 With EXPERTE.com's price-performance pick Surfshark, it pays to sign on for longer.
The service's excellent price is just one of its advantages though: Surfshark fared extremely well in our speed test and offers a comprehensive package of features that includes split tunneling and multi-hop. Taken together, it's clear to see why the provider was our price-performance pick.
Installation and Features
9.4 / 10
Security and Privacy
8.0 / 10
Other VPNs
Of course, there are also exist plenty of other excellent VPNs apart from our Top 3. You can consult our full ranking here:
Conclusion
If you're concerned about your digital privacy and want to get around geo-blocks, both VPNs and proxy servers are worth looking into. With either, you can conceal your IP address and change your virtual location, which can come in handy, for example, to access streaming content from abroad.
A VPN offers more comprehensive protection, since it encrypts your entire connection, whereas a proxy server does not. In addition, VPNs are more versatile since they function on the device and even network levels, making it possible to use them with your router, Smart TV, or gaming console. VPNs are controlled through dedicated apps, meaning that after they're installed, all you have to do is click a few buttons to change your virtual location. Most of the time, you'll have to pay for all of this convenience, however, there are some free options, albeit with limitations.
Proxy servers, on the other hand, work only on the browser level, helping users to get around certain regional restrictions. There are tons of free proxy servers. To use one, all you'll have to do is manually create a proxy connection in your browser or on your operating system. There's no extra software to download and install.
But beware: Neither VPNs nor proxy servers offer 100% security. In addition, with either tool, you'll have to rely on external providers which could misuse your data. Be sure to check out our guides to what are the best and most reliable VPNs and proxy servers.
FAQs
What is the difference between a VPN and a proxy server?
⊖
Both conceal your IP address, however, a VPN also encrypts all of your traffic. VPN services are usually paid, but more reliable. Proxy servers, on the other hand, are free, but often slower and less reliable (however, there are premium offers).
Which is better, VPN or a proxy server?
⊖
A VPN is safer and more multi-faceted since it encrypts and protects your connection on the device level, which includes everything on a network. Should you only want to get around certain regional restrictions in your browser, a proxy server will satisfy your needs.
Can I use a proxy server and a VPN at the same time?
⊖
Yes, you can use both at the same time. For example, if you created a VPN connection, and then used a Web proxy. However, this isn't all that sensible, since it will make your connection noticeably slower. Most VPNs offer multi-hop, which routes your traffic automatically through multiple VPN servers.

Janis von Bleichert studied business informatics at the TU Munich and computer science at the TU Berlin, Germany. He has been self-employed since 2006 and is the founder of EXPERTE.com. He writes about hosting, software and IT security.
Continue Reading
Reviews
Comparisons
Tools & Guides
Ad disclaimer
* For links marked with an asterisk, EXPERTE.com may earn a commission from the provider. The commission has no influence on our editorial rating.