Watch BBC iPlayer From Abroad: How It Works and What You'll Need


Translation
Lisa Torelli-Sauer
Ad disclaimer:
For links on this page, EXPERTE.com may earn a commission from the provider. This supports our work and has no influence on our editorial rating.
Many Brits are quite proud of the BBC (British Broadcasting Company). In the UK, the BBC's content can easily be viewed via the BBC iPlayer, which is the broadcaster's media library. However, iPlayer is blocked in other countries.
Hit series such as Sherlock, Dr. Who, Fleabag, and Peaky Blinders, as well as the BBC's extensive film and news programs, are only accessible via the iPlayer to those in the United Kingdom (England, Wales, Scotland, and Northern Ireland). These country restrictions are due to licensing rights which the BBC negotiates individually for each region.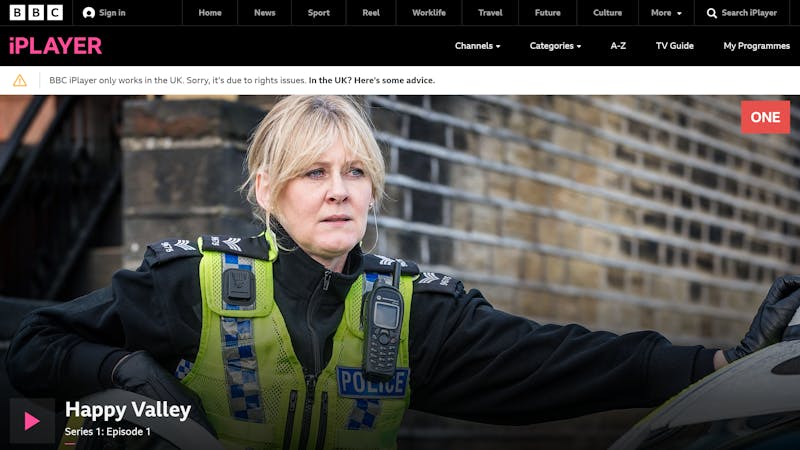 An error message appears if you visit BBC iPlayer outside the UK.
Here's the good news: Bypassing these country restrictions is possible. This article covers how it's done and what you should consider from a legal perspective.
Accessing BBC iPlayer From Abroad Using a VPN
A virtual private network or VPN is the most practical way to get around the BBC's country restrictions. VPNs route your internet connection through an encrypted server, protecting your privacy and disguising your IP address. Depending on where your VPN server is located, the location displayed to the websites you visit will also change.
Therefore, if you connect to a server in the UK via VPN and then visit the BBC iPlayer website, it will appear to the service as if you were a regular visitor. This connection can be made with a user-friendly app that can be downloaded from the VPN provider of your choice.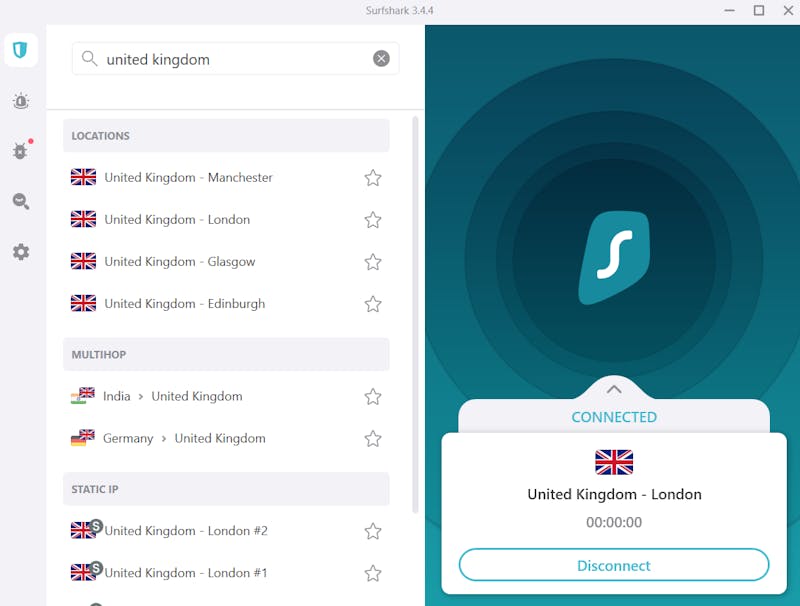 Just about every VPN provider has servers in the UK.
Unfortunately, reputable VPN services that support streaming and offer free location selection almost always come at a cost. However, the price is reasonable, especially if you sign up for a subscription with a longer term (costs typically average only a few dollars per month).
Alternatives: Smart DNS and Proxy Servers
VPN services aren't the only way to bypass country restrictions; proxy servers and Smart DNS are among the most popular alternatives.
Proxy Servers
Like VPN servers, proxy servers play an intermediary role. Your traffic is sent through a proxy server, so there is no direct contact between your device and the internet. Unlike a VPN, the connection is not encrypted. However, your IP address is masked and adjusted to the proxy location, allowing you to bypass country restrictions.
You can set up a proxy server manually in your operating system. Proxy servers are typically free to use, however, free services are less reliable than their paid counterparts.
Smart DNS
Smart DNS is a service (usually a paid one) that provides you with a foreign DNS address. You can set up DNS addresses directly in your operating system—no special software is required. As with a proxy server, your connection is not encrypted like it is with a VPN. However, with Smart DNS, you'll only be making a minor compromise when it comes to speed.
Is It Legal to Watch BBC iPlayer Abroad?
You may be wondering if it's legal to bypass country restrictions and access BBC content from abroad. There are two aspects to consider when it comes to legality:
1. Is it legal to watch BBC content via iPlayer without a license?
2. Is it legal to watch BBC content via iPlayer using a VPN?
Let's have a look at each question separately:
Legality Check - Watching the BBC Without a BBC License
There are broadcasting fees in the UK; those who don't pay them aren't allowed to watch BBC content. If you use iPlayer, you're asked directly whether you have a license and are informed that if you don't, you're breaking the law. However, the answer is based on trust; you aren't required to provide any proof.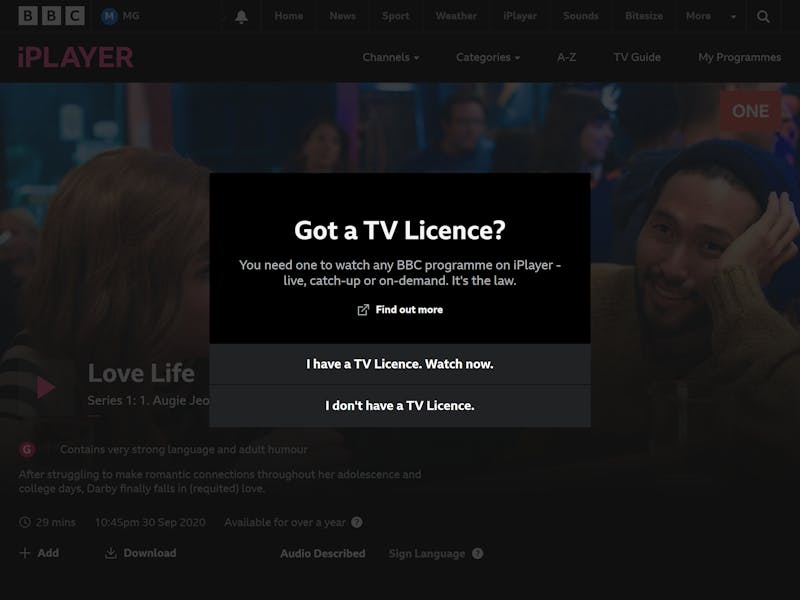 BBC iPlayer asks if you have a license, however, no proof of a license is required.
If you watch BBC content without a license, you're breaking the law and could face a fine of up to £1,000 plus court costs. The company that collects these license fees on behalf of the BBC isn't known for its politeness; the first letter they send often includes the threat of fines.
License cheats are in fact prosecuted in the UK. There were 114,000 convictions in 2019 alone (although the numbers have dropped sharply since then). You don't have to let license examiners into your home, which is why many UK residents neglect their obligation to pay without much fear of legal consequences. It's unclear if or how BBC viewers abroad without UK residence could face prosecution.
The bottom line: Legally watching the BBC is only possible with a BBC license, which is exclusively allowed for UK residents.
Legality Check — Watching the BBC via VPN
Even people with a BBC license can only use iPlayer in the UK. However, those who have a license and use a VPN to bypass country restrictions while abroad are not breaking the law; they're only violating the BBC's terms of use. Therefore, while this method falls into a gray area, the user isn't at risk of prosecution.
Legal Conclusion: Without a License, You're Breaking the Law
You need a British TV license in order to legally use BBC iPlayer abroad, and you can only obtain a license if you're a UK resident. To sum it up, you're only on the safe side from a legal perspective if you pay the license fees as a UK resident and access BBC content via VPN while traveling overseas.
Instructions — Using BBC iPlayer Abroad With a VPN
VPN services are the easiest way to bypass country restrictions; they deliver a great combination of performance, security, and ease of use. We'll explain how to access BBC iPlayer using NordVPN, the winner of our VPN review.
1. Create a NordVPN account and download their app for your operating system.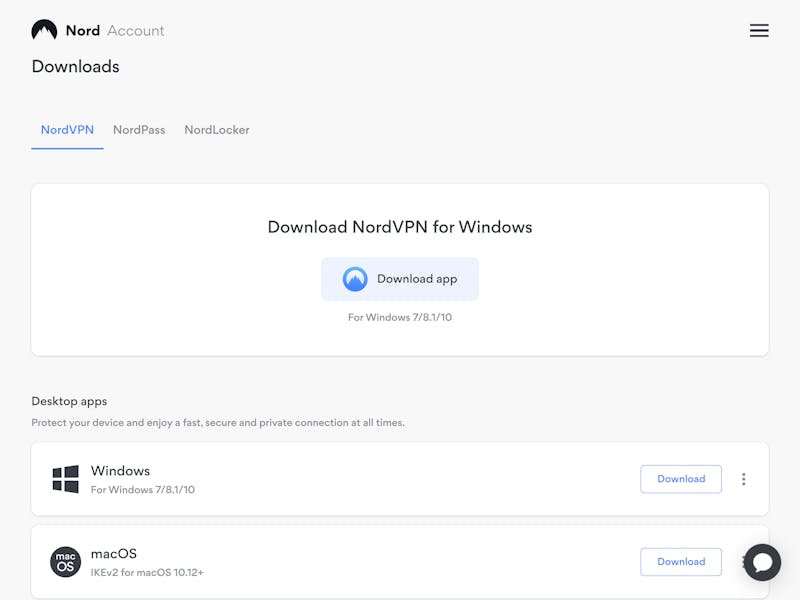 All available apps can be found in your Nord account.
2. Open the VPN app and select a server in the UK from the server menu.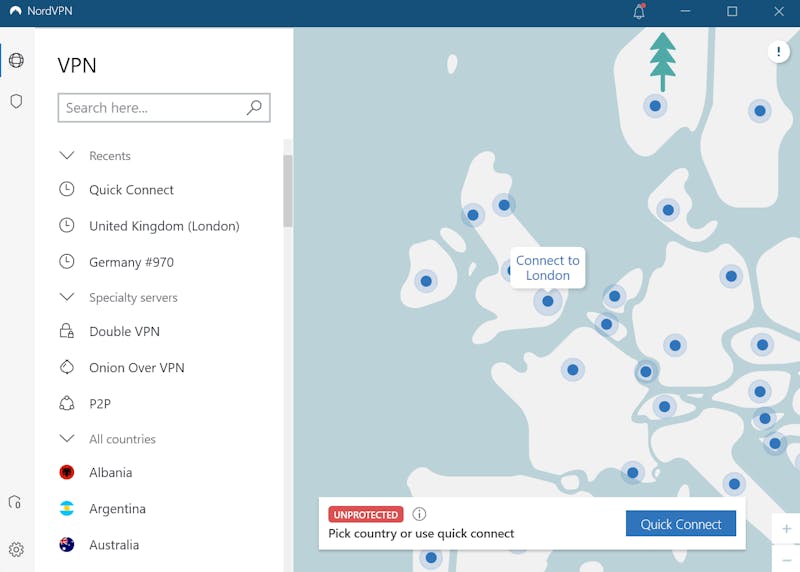 Just about every VPN provider offers servers in the UK.
3. Establish a VPN connection.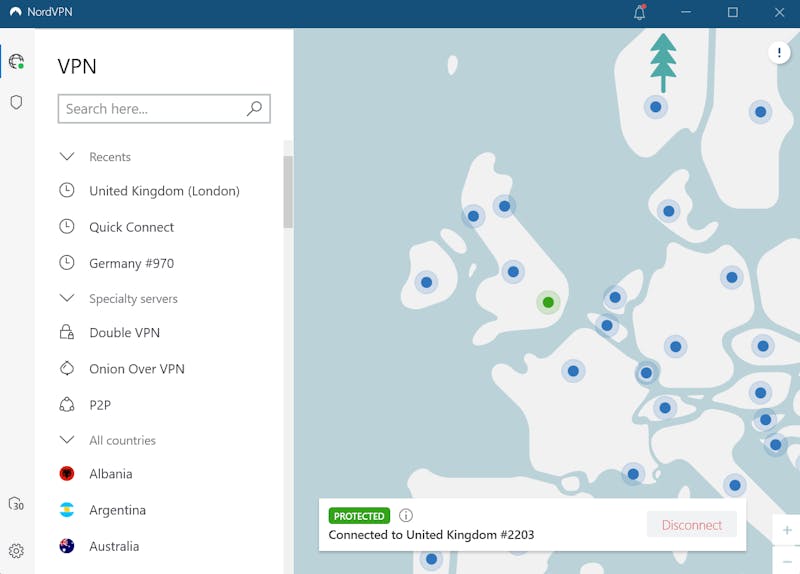 You can immediately begin surfing with a UK IP address.
4. Open BBC iPlayer. You need to create an account before you can start watching content. Click Sign in in the top menu bar, then Register Now under Don't have a BBC account? Follow the registration instructions. You'll be required to enter a UK postal code, however, the code will not be verified.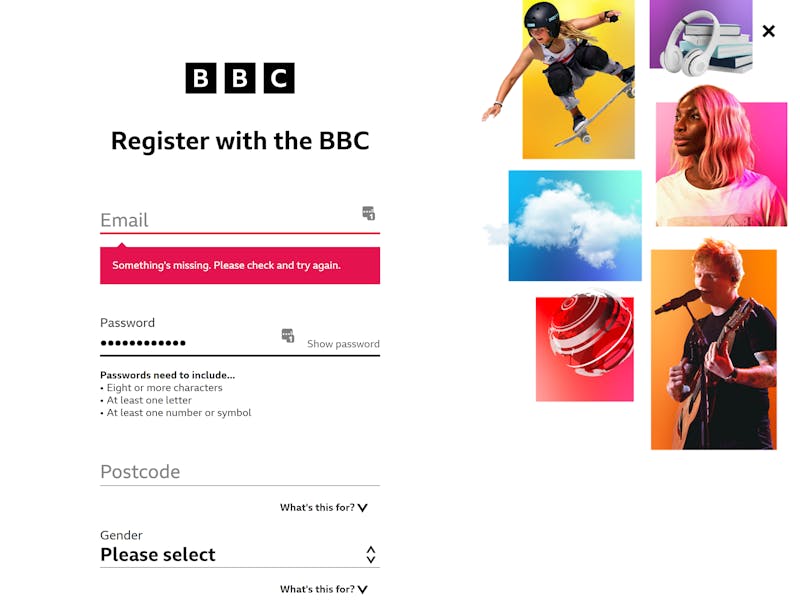 You need a BBC account to watch iPlayer content.
5. Once you've created a BBC account and you're connected to a server in the UK, you can access the broadcaster's content.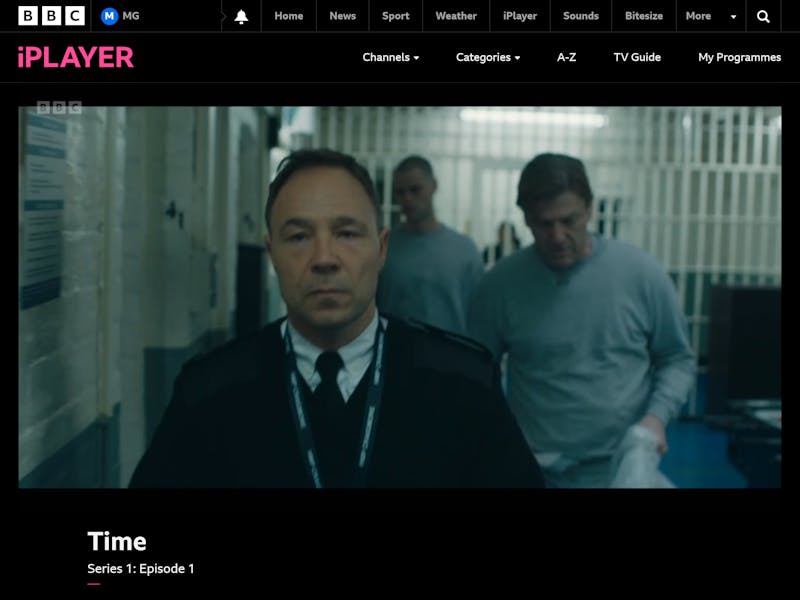 You can now use iPlayer to watch BBC content from abroad without receiving an error message.
Which VPN Providers Are Suitable for Streaming BBC Content?
There are many VPN providers on the market. But when it comes to bypassing country restrictions, not all services are created equal. A top-performing provider is also necessary to avoid problems while streaming videos.
We compared 22 VPN services and checked how well they perform when it comes to streaming and accessing media libraries. Here are our top three picks:
NordVPN is our number one VPN because it combines speed, ease-of-use, and functionality in a slick package that's also pretty affordable.
5,500+ servers, 60 countries
affordable 2-year package
9.4

excellent
Data Volume
Devices
Protocols
Contract Period
NordVPN 2-year plan
$3.49
monthly price
Visit Website*
30 days money-back guarantee
NordVPN took first place in our review. Their service combines top performance with high security standards and has an excellent track record when it comes to accessing foreign content. The pricing is also reasonable, especially when it comes to longer subscriptions. Overall, NordVPN delivers what we consider to be the best VPN package on the market—and they make it incredibly easy to access the BBC's media library.
Installation and Features
9.4 / 10
Security and Privacy
9.4 / 10
ExpressVPN is significantly more expensive than NordVPN (and many other providers in our comparison). However, it scores points for a user-friendly app and top speeds. Unblocking foreign content is also a cinch, which is why ExpressVPN is another great choice for watching BBC iPlayer.
Security and Privacy
9.4 / 10
Installation and Features
8.6 / 10
Surfshark is one of the cheapest providers on the market, but it's a lot more than a great budget option: the relatively new VPN boasts strong protection, many features, and a great support with 24/7 live chat.
3,200+ servers in 100 countries
unlimited number of devices
many apps (Linux, FireTV, ...)
8.8

good
Data Volume
Devices
Protocols
Contract Period
Surfshark 24 months
$2.49
monthly price
Visit Website*
Get 83% Discount
Surfshark is EXPERTE.com's favorite pick when it comes to price-performance ratio. Their least expensive plan is a two-year subscription that costs only about $2 per month. However, Surfshark offers more than just low prices. The British Virgin Islands-based program ranks among the fastest VPN services in our speed test and does an excellent job at bypassing country restrictions.
Installation and Features
9.4 / 10
Security and Privacy
8.0 / 10
Conclusion
It's easy to stream BBC movies and series from abroad if you have the right tools. The most convenient method is to use a VPN; our review winners NordVPN, ExpressVPN, and Surfshark have proven themselves especially capable in this regard. You will, however, need a paid subscription in order to bypass region restrictions with VPN services. Other ways to access iPlayer content include proxy servers, which are free but unreliable, and SmartDNS.
Keep in mind that from a purely legal perspective, streaming via BBC iPlayer is only allowed for those with a British TV license (which is only available to UK residents). While the license isn't checked during registration, it's still required by law.
Therefore, only viewers who have a TV license can legally use BBC iPlayer via VPN while abroad. Using a VPN violates the BBC's terms of use, but not the law.
* Ad disclaimer:
For links marked with an asterisk, EXPERTE.com may earn a commission from the provider. The commission has no influence on our editorial rating.

Martin Gschwentner majored in American Studies and Media Studies in Germany, the USA and France and works as a freelance editor in Paris. He is a doctoral student at the Institute for English and American Studies at the University of Paris Diderot, where he is researching the influence of money on US politics. On EXPERTE.com he writes about IT security, data protection and software for the self-employed and small businesses.

Translation: Lisa Torelli-Sauer
Continue Reading
Reviews
Comparisons
Tools & Guides