Configuring a VPN on an Android Device

VPNs offer an ideal solution for accessing your company's intranet from home, or anonymously surfing the web. Configuring VPNs for Android devices, such as smartphones, is a piece of cake. Below, we'll show you how to do it, and what to pay attention to.
A virtual private network (VPN) is an encrypted, virtual Internet network that fulfills two primary functions. Depending on what it is that you want to do, you can either use a dedicated app for establishing a VPN connection, or do so without one.
To connect to a VPN network that is physically distant, such as your company's intranet, Android devices already have all that you need, even without downloading an app.
However, if you want to be more anonymous and secure when surfing online, or bypass geo-blocking, then you need a third-party VPN provider.
Below, we'll guide you through both methods.
Configure a VPN in Android's Settings
A VPN connection can be configured using Android's settings in just a few steps:
1) Go to "settings" (Depending on the device, this can be named differently).
2) Under "connections" look for VPN. If you can't find a "VPN" here, open "advanced settings" (or use the device's search function).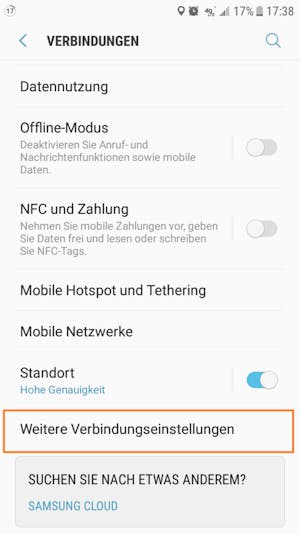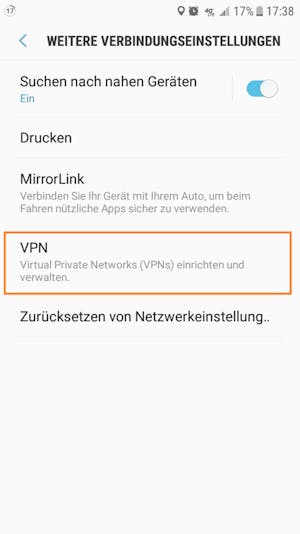 3) Click on the "+" symbol, or "Add a VPN".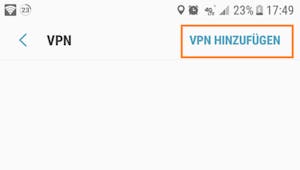 4) A new window should open, in which you can name your network.
Hint: Use a name that is in some way connected with the destination's location or the connection's purpose.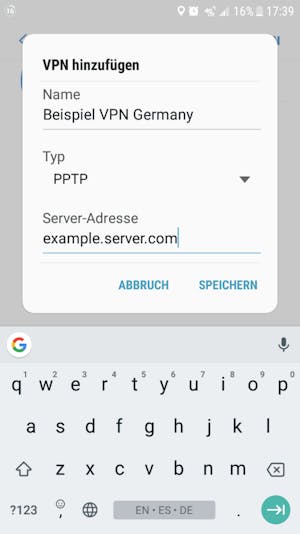 5) Finally, select the protocol (PPTP, L2TP, etc.), the server address, username, and password. Here, you can also decide if the VPN connection should always be activated or only when in use.
Important: During this step, all information is transmitted to your server provider. If using an online service, you should receive an email containing this information.
6) Save the settings.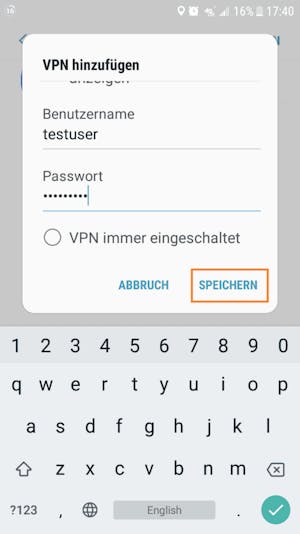 7) Go back to "connections", and select the VPN from the list of available networks, entering the username and password you created.
Hint: You can configure your VPN to always be on by clicking "VPN always activated" in the network list.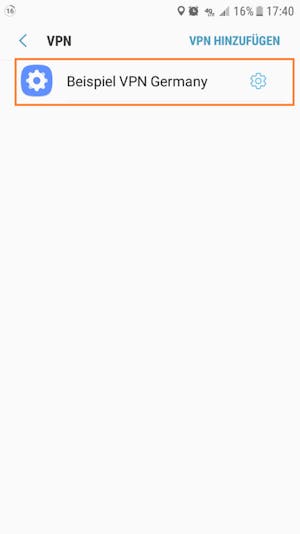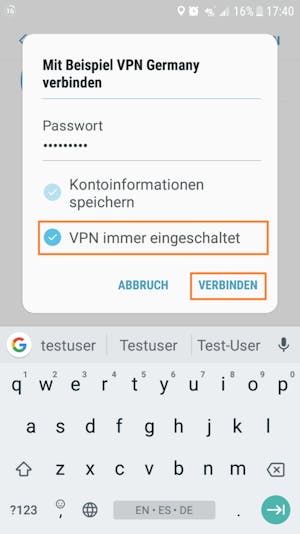 8) A window for the connection request should open. Confirm this by selecting "ok".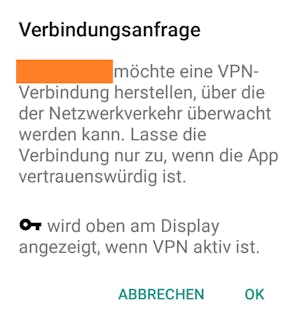 9) When a key symbol appears in your status bar, you are connected to the VPN.

The Simple Way With VPN Apps
Android's integrated VPN functionality is not enough to remain anonymous online. A VPN provider, which grants access to VPN servers, typically against a fee, is needed to supplement this.
Two possibilities exist for establishing a secure connection: You can manually configure this through your device's settings using the connection data received from the VPN provider (as described in Step 5 above). However, downloading and using the intuitive apps offered by VPN providers is even easier, since these apps automatically configure all settings needed to connect to a VPN.
In these apps, you can select a server from a list of countries, clicking on the "connect" button to connect in a matter of seconds. Beyond this, these apps often come with a host of additional functions: With split tunneling for example, you can select which apps use the VPN connection, while double VPN adds a further layer of security by routing your connection through a second server.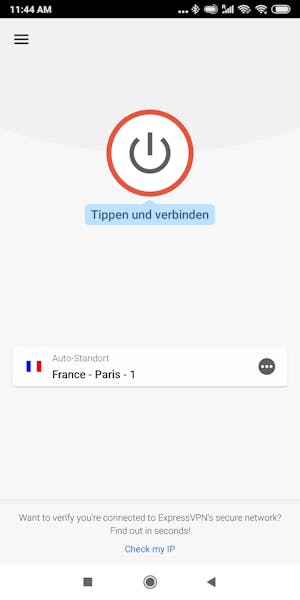 Our winner's (ExpressVPN) Android app
The best providers are available only with paid subscriptions, however, a number of freemium VPNs can also be found that make some functions available for free. We evaluated 17 of the most reputable and well-known VPNs, selecting 3 that we, without condition, recommend:
ExpressVPN can impress with a strong performance, a huge server network, and excellently designed applications, but this quality also comes at a higher price.
Data Volume
Devices
Protocols
Contract Period
ExpressVPN 12 Months
$8.33
monthly price
Visit Website »
30 days money-back guarantee
NordVPN is our number one VPN because it combines speed, ease-of-use, and functionality in a slick package that's also pretty affordable.
5,500+ servers, 60 countries
affordable 2-year package
9.4

excellent
Data Volume
Devices
Protocols
Contract Period
NordVPN 2-year plan
$3.49
monthly price
Visit Website »
30 days money-back guarantee
Surfshark is one of the cheapest providers on the market, but it's a lot more than a great budget option: the relatively new VPN boasts strong protection, many features, and a great support with 24/7 live chat.
3,200+ servers in 100 countries
unlimited number of devices
many apps (Linux, FireTV, ...)
8.8

good
Data Volume
Devices
Protocols
Contract Period
Surfshark 24 months
$2.49
monthly price
Visit Website »
Get 83% Discount

Continue Reading
Reviews
Comparisons
Tools & Guides